This post may include Amazon links. As an Amazon Associate I earn from qualifying purchases.
Hosted by Kathryn at Book Date
How's your January going? Any amazing books I've missed? January is working out to be a pretty nice month for me. Winter break went late, so I've only been back at work a week, and then next weekend is already another long one. I'll take it! I love that extra day. On Saturday night I saw On the Basis of Sex and definitely recommend it. I had no idea the struggles Judge Ginsburg went through just to have her voice heard.
On the reading front, my progress has been steady if not extremely speedy and I'll take that, too. I'm both excited and nervous to hear myself on Wednesday's new episode of Sarah's Book Shelves Live where I talked with Sarah about fiction audiobooks. If you haven't subscribed, you need to. Her podcast is great!
Last Week's Reads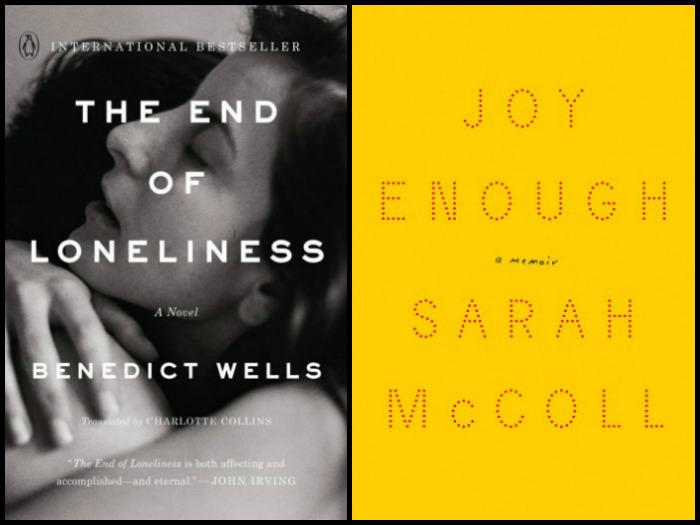 I finished The End of Loneliness by Benedict Wells fairly early in the week. It's a simple, but beautifully told story about a man and the loneliness he experiences throughout his life. That sounds very down, but it's really not because his life is still quite full. (Review next week.) Mid-week I got a text from the library that a hold had come in. I had a couple 1/8 release books on hold and was eager to read both. When I got there the book they handed me was Joy Enough by Sarah McColl. I was extremely surprised because I forgot I'd placed a hold on it, and because it isn't released until 1/15. So, I got an ARC from the library! Did I like it? No. Luckily, it was very short, so I finished, but by the end was doing a lot of skimming. (Mini-review at the end of the month.)
Currently Reading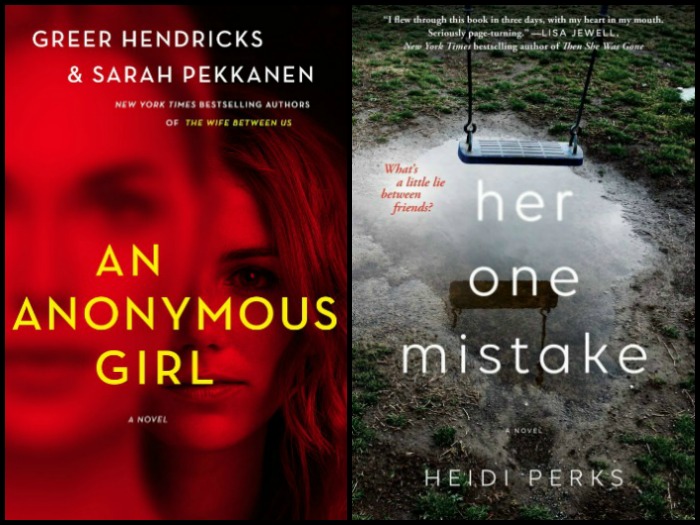 It seems to be mystery/thriller week for me right now. I'm listening to An Anonymous Girl by GreerHendricks and Sarah Pekkanen. At not quite 50%, I'm enjoying the story, as long as I ignore some of the unlikely plot points. When my library hold for Her One Mistake by Heidi Perks came in I wasn't going to read it right away, but checked out the first couple of chapters and then had to keep going. I've still got a long way to go, but am really liking this story of two friends, one with a child who vanished while in the care of the other.
Likely to Read Next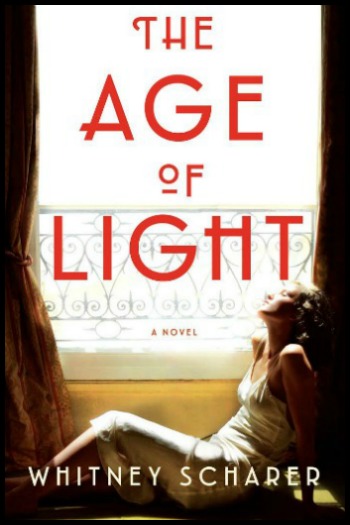 There are a few more January books that I could read, but I've finished all my ARC's and the February releases are calling to me. I plan on kicking those off with the story of famed model/photographer Lee Miller, in The Age of Light by Whitney Scharer. Miller was a major character in The Beautiful American by Jeanne Mackin, a book I simply adored, so it will be fun to read another author's take on her.
I hope you have a great week in books!
Disclaimer: There are Amazon Associate links contained in this post.