This post may include Amazon links. As an Amazon Associate I earn from qualifying purchases.
Hosted by Kathryn at Book Date
After all the horrible devastation on the east coast this month, I'm feeling a little guilty about the gorgeous fall we're having in the Northwest. The month started out rainy, but last week and all of this week we have nothing but sunshine and temps in the mid 60's. Now if I could just get out of work at a decent time to enjoy it! This week I'm doing something brand new for me on the blog. I'm running a Readers' Preferences Survey starting on Wednesday. Please stop by and share your opinions on 9 questions all about what we like and don't like when it comes to writing and storytelling. I'll compile your thoughts and share them in a future post.
Last Week's Read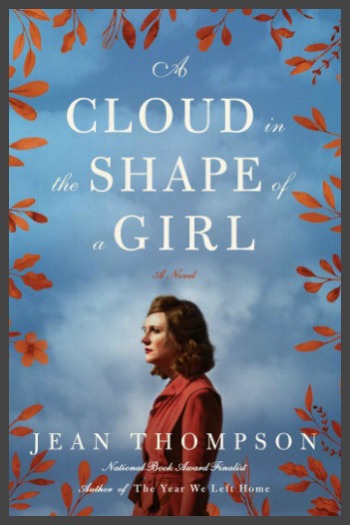 My October reading pace continues to be on the slow side with only one book finished for the second week in a row. A Cloud in the Shape of a Girl by Jean Thompson might have suffered a little from how busy I've been. It took me nine days to finish this book which has little to do with the book. I liked this three generation dysfunctional family story, but wouldn't say I was wowed by it. I'll have a full review of A Cloud in the Shape of a Girl next week.
Currently Reading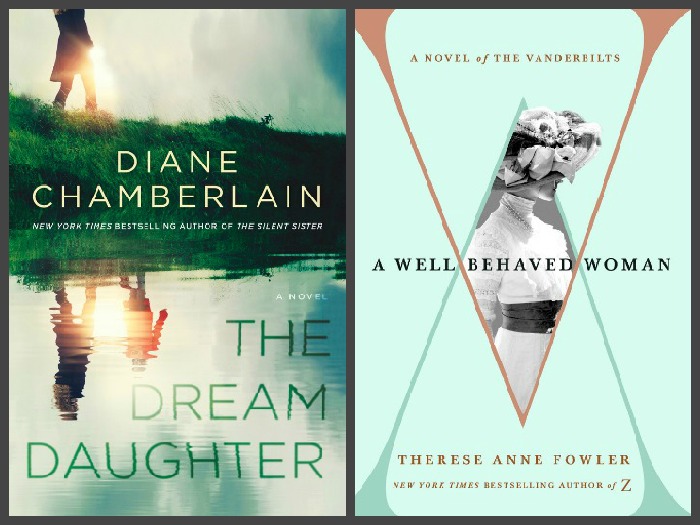 I'm in the middle of both The Dream Daughter by Diane Chamberlain and A Well-Behaved Woman by Therese Anne Fowler. I think The Dream Daughter could have been edited a little more tightly, but overall I'm really enjoying this story of a determined mother on a quest to save her daughter. I'm just at a point where something really BIG is about to happen and I'm looking forward to seeing how protagonist Carly reacts. After the first 10% of A Well-Behaved Woman I thought about quitting, but decided to give it a little more. Thank goodness I did because I'm thoroughly enjoying this story of Alva Vanderbilt and the social structure of the very wealthy in late nineteenth century NYC. Surprisingly, Fowler has me laughing out loud at some of Alva's thoughts and schemes.
Likely to Read Next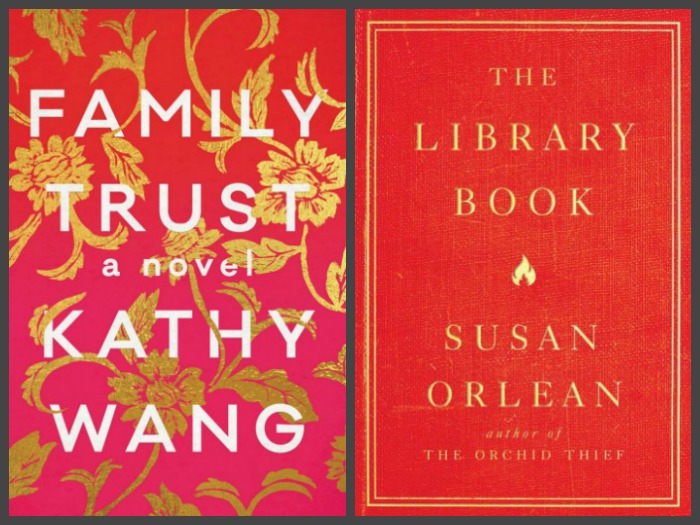 I truly am looking forward to The Library Book by Susan Orleans, but may put it off a bit in favor of Family Trust by Kathy Wang. It all depends on my mood! If nonfiction is sounding good, I'll read The Library Book and learn more about the 1986 fire at the Los Angeles Public Library. If I feel more in the need of fun, I'll turn to Wang's story of a Silicon Valley family facing the terminal illness of their father/husband, a man who may…or may not be very, very rich.
I hope you have a great week in books!
Disclaimer: There are Amazon Associate links contained in this post