This post may include Amazon links. As an Amazon Associate I earn from qualifying purchases.
I have to say that I'm glad last week is behind me. I had a teeny, tiny surgery on my right hand on Tuesday afternoon. All went well, but my procedure got bumped two hours, so that was a lot of waiting time. Luckily, I'd brought my Kindle so was able to put the time to good use. The next day I was back at work with instructions to use the hand even if it hurt. I did and it did, but by the weekend it was feeling much better. Stitches come out in a few days and hopefully the pain I've been having in my index finger for the last year will begin to go away, too. I hope your week was less eventful!
Hosted by Kathryn at Book Date
Last Week's Reads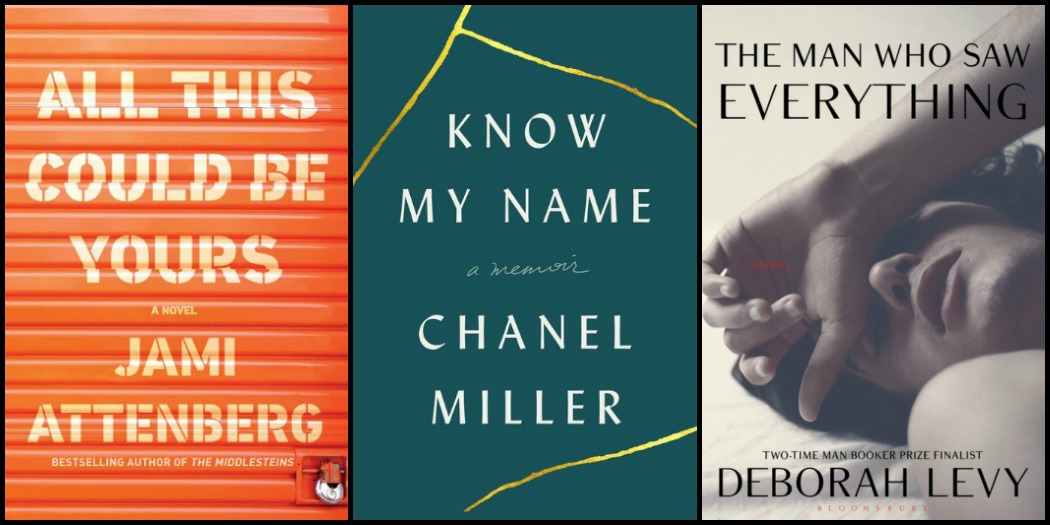 In a year where family dramas have really dominated the book world, All This Could Be Yours by Jami Attenberg just might be the darkest one yet, and I loved that! It probably won't be for everyone, but I was thoroughly entertained. This book was a perfect distraction in my long wait on Tuesday. Review coming tomorrow!
From start to finish, I was completely engrossed in Chanel Miller's memoir of her life after rape, during the judicial process, and in the aftermath of both in Know My Name. I listened to Miller read her own story and was impressed over and over with her her writing. Review coming next week.
For the first 40% of The Man Who Saw Everything by Deborah Levy, I didn't know what to think. I thought about quitting, but there was enough tugging at my curiosity to keep me going. Then something happened that made everything more clear and I ended up really enjoying this book. Again, it won't be for everyone, but I'd love to chat with someone else who's read it. Mini-review on Thursday.
Currently Reading
I've been really into nonfiction recently, so after finishing Know My Name jumped right into She Said by Jodi Kantor and Megan Twohey. The authors are the New York Times reporters who broke the story that finally took down Harvey Weinstein. I'm only a few hours in, but already really like this behind the scenes look at this Pulitzer Prize winning piece of investigative journalism.
Longing for a little bit of lighter fiction, I wandered the library shelves and walked away with The Girl He Used to Know by Tracey Garvis Graves. I've barely started, but am hoping this book from last spring will be just the bit of smart fluff I need right now.
Likely to Read Next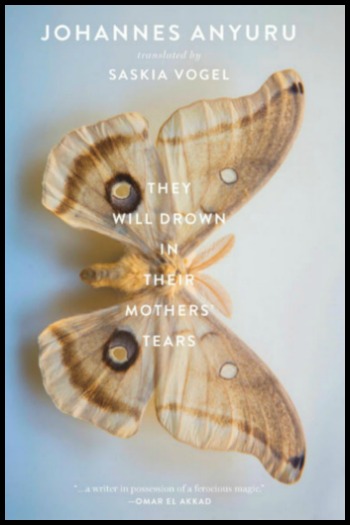 I've been reading so many heavy books recently, that I just keep putting off They Will Drown in Their Mother's Tears by Johannes Anyuru. I know it's yet another really intense book, but still really want to read it. I'm just not quite ready yet. Soon, I hope!
I hope you have a great week in books!
Disclaimer: There are Amazon Associate links contained in this post. As an Amazon AssociateI earn a small commission from qualifying purchases.