This post may include Amazon links. As an Amazon Associate I earn from qualifying purchases.
Even though I finished two books I really enjoyed last week, I continue to feel like I'm teetering on the edge of a slump. I think it's sort of the end-of-year reading doldrums. Not a whole lot of interest to me is being released in the next couple of months, so I'm constantly at a bit of a loss as to what I want to read next. I do have a few library holds coming up in the next few weeks that might help to keep that slump at bay, and Nonfiction November should also help, but we'll see! (Speaking of Nonfiction November, I'll be sharing My Year in Nonfiction tomorrow.) How is your reading going this fall?
Hosted by Kathryn at Book Date
Last Week's Reads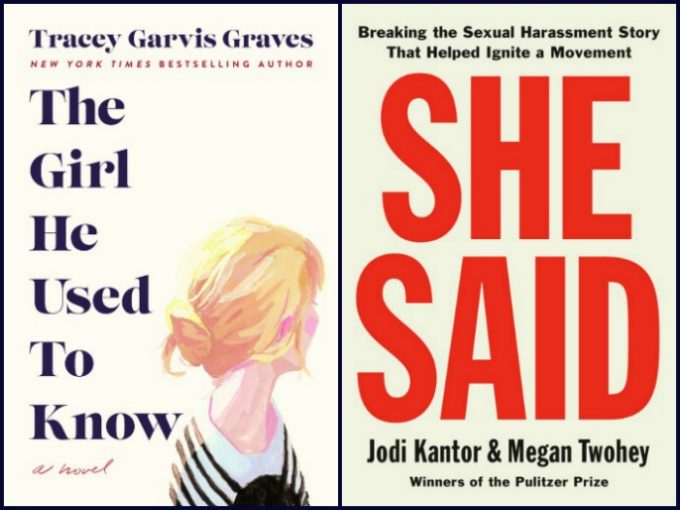 I'm not much of a romance reader, and The Girl He Used to Know by Tracey Garvis Graves is definitely that, but still I enjoyed it very much. The main character was so earnest and likable, that I found myself rooting for her. (Review coming next week.)
I really liked listening to She Said by Jodi Kantor & Megan Twohey. We all know the story of Harvey Weinstein's sexual exploits finally being brought to light, but most of us have no idea of how hard that was to accomplish or the many disappointments along the way. (Full review on Thursday, along with Know My Name by Chanel Miller.)
Currently Reading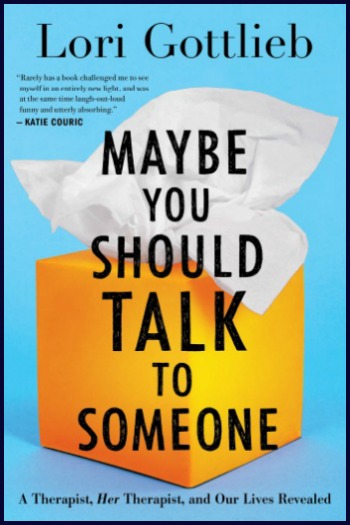 I rarely will go back to a book I have DNF'd, but that's exactly what I did with Maybe You Should Talk to Someone by Lori Gottlieb. I started listening to this book last spring, but just felt like I couldn't take hearing hours and hours of people's problems. Through the summer and fall I kept seeing more and more praise for the book and had to consider that I may have been hasty, so I put in a library hold. It came in last week. This time I'm reading the book and though I'm only about 50 pages in, I'm liking it much more than the first time around.
Likely to Read Next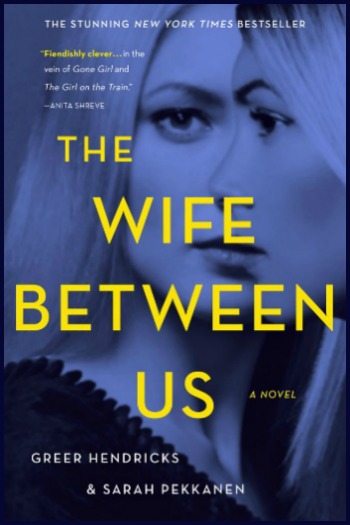 I've been listening to a lot of nonfiction and really needed to change it up with a thriller. I enjoyed An Anonymous Girl by Greer Hendricks & Sarah Pekkanen last January, but had missed their first book, The Wife Between Us. Since the duo has a third book, You Are Not Alone, coming out in March, I thought I should read the first. Libby says my audiobook request will be ready "in a few days" which usually means today or tomorrow, so I hope to be listening to this one very soon.
I hope you have a great week in books!