This post may include Amazon links. As an Amazon Associate I earn from qualifying purchases.
Hosted by Kathryn at Book Date
I don't keep track of the amount of time I read in a week, but I have a pretty good feel for it. Without a doubt last week was my LOWEST reading week this year. I had something going on EVERY single evening last week. It was a mix of work and fun with friends, but either way there was little time for books. In the week I saw two very different movies. The first, Prospect, was the opening night movie for the Tacoma Film Festival. Matt Acosta, my good friend Nancy's son, was in charge of production design on this cool sort of sci-fi/western themed mashup. It's a locally filmed and produced movie, that has been picked up by Regal for limited release starting on November 2nd. On Saturday night I saw A Star is Born and mostly liked it. Lady Gaga was fantastic! My calendar isn't nearly as full this week, so hopefully I'll find some serious time for books.
Last Week's Read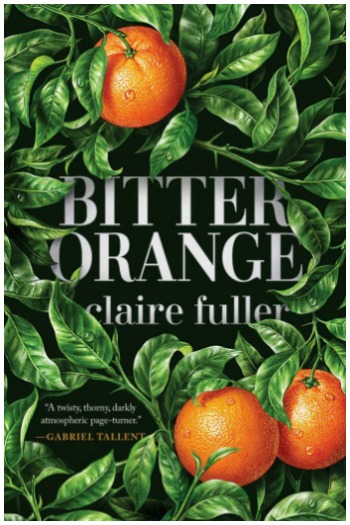 Yup! Bitter Orange, Claire Fuller's third book, was the only one I finished last week. Given just one word to describe it, I'd have to go with WEIRD. Parts I really liked; others I didn't, and if you stop by on Thursday, I hope to have a full review up.
Currently Reading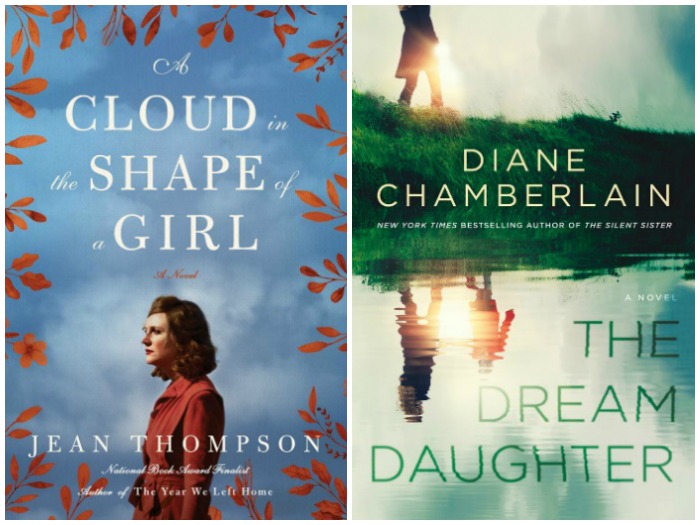 Though I've only had short piecemeal goes at A Cloud in the Shape of a Girl by Jean Thomson, what I have read I really like. I'm planning on getting some serious reading time in today, and am very much looking forward to it. Last Monday, I shared that I was listening to Whiskey When We're Dry by John Larison, but I had to stop. Even though I was enjoying the story, I realized at about the 3 hour mark that there was NO WAY I could listen to the narrator for another 12 hours! It wasn't her reading or voice as much as just listening to the twangy, "western speak" that the story was written in. I think it would have bothered me much less in print. I spent most of the week listening to the third season of Serial, and though I'm enjoying it, I still craved a BOOK to listen to. I'm only about an hour in on The Dream Daughter by Diane Chamberlain, but it seems like the lighter sort of fiction that I tend to enjoy on audio. Plus, I've seen several great reviews!
Likely to Read Next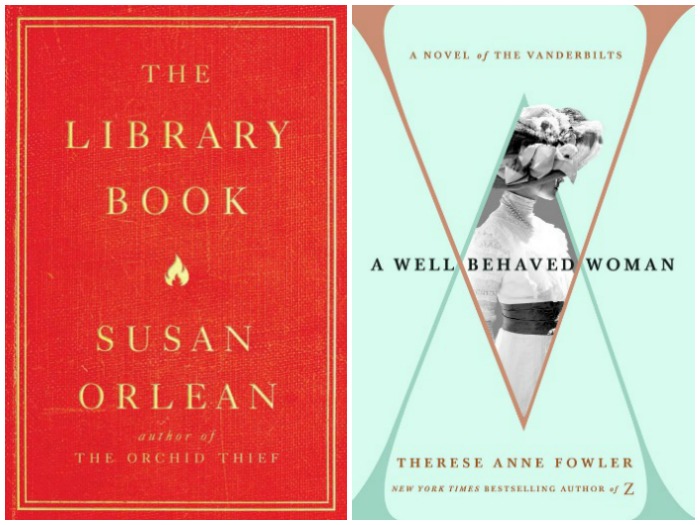 Depending on my mood, I think I'll next read either The Library Book by Susan Orlean or A Well-Behaved Woman by Therese Anne Fowler. The Library Book, an investigative look at the 1986 fire that destroyed hundreds of thousand books at the Los Angeles Public Library, would be an early kick off to my Nonfiction November reading. If I'm more in the mood for a little historical fiction, I'll go with A Well-Behaved Woman, Fowler's take on Alva Vanderbilt and Gilded-Age New York.
I hope you have a great week in books!
Disclaimer: There are Amazon Associate links contained in this post.