This post may include Amazon links. As an Amazon Associate I earn from qualifying purchases.
Hosted by Kathryn at Book Date
I hope everyone enjoyed a happy Veteran's Day yesterday, and a huge thank you to all who have served. Your sacrifices are truly appreciated each and every day. My week was very busy, squeezing in a four day visit to my mom's where I was able to help her get some important tasks accomplished, plus have a little fun. I hoped I'd also squeeze in some extra reading time on the plane, but that didn't quite work on the way out where I was asleep before we'd even taken off. Coming home I did get good reading and listening time in, though not much of either while at Mom's. I'd like to say I'll have loads of time for books this week, but when I look at my calendar I'm doubtful. May just the opposite be true of your week in books!
Last Week's Read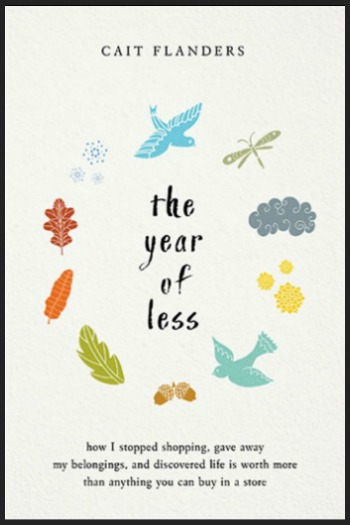 The only book completed last week was The Year of Less by Cait Flanders. Flanders, a Canadian lifestyle/finance blogger, chronicles her year long journey of mindfully living with less. Along the way Flanders learned many other life lessons that she shares. Overall, I liked her book, though felt it got a little repetitive.
Currently Reading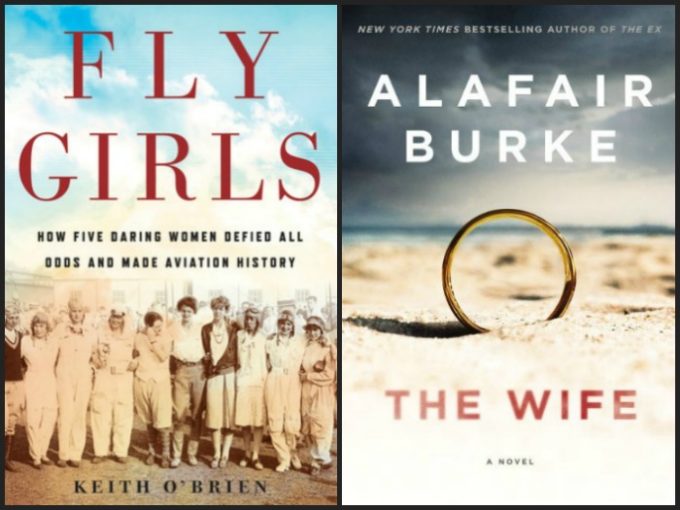 I only have about 90 minutes left in Fly Girls by Keith O'Brien and can honestly say that I've thoroughly enjoyed this recap of the early years of flying. Though focused on the leading women pilots of the day his book also tells of the men they competed along side to gain the recognition these brave woman deserved. After finishing The Year of Less and trying a couple of nonfiction samples, I realized I needed a little break from nonfiction reading. I put the question of where to turn next out there to a couple readers I trust and ended up going with The Wife by Alafair Burke. It's been perfect reading while traveling and at 30% I'm excited to get back to the mystery that is The Wife.
Likely to Read Next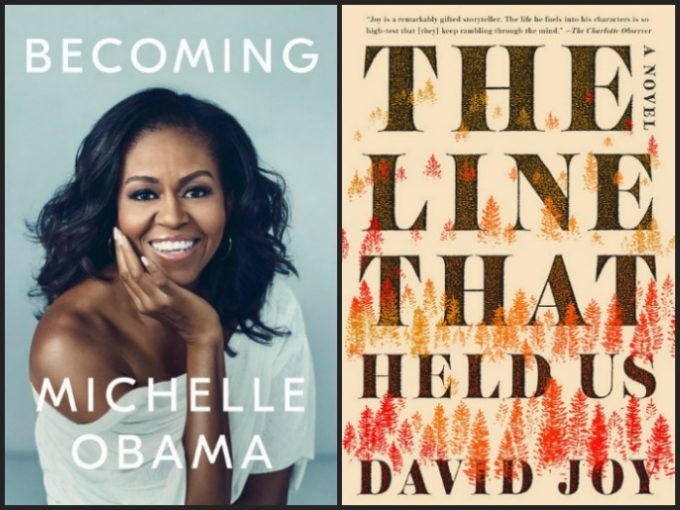 I'm still feeling a little burned out on nonfiction and normally would NEVER go for a 19 hour audiobook, but it's Michelle Obama. Her memoir, Becoming, comes out on Tuesday and she reads the audio version herself. I'm planning on just settling in for a couple weeks of Michelle and me, driving to work, running errands, getting things done! For my next read, I think I'll take the advice of a trusted Goodreads friend, JanB, and read The Line That Held Us by David Joy. She's warned me that it's one of those gritty Southern reads, but thinks I'll like it. Since Jan and I like so many of the same books, I have to trust her. (She has great taste. If you're not already, you should think about following Jan.)
I hope you have a great week in books!
Disclaimer: There are Amazon Associate links contained in this post.