This post may include Amazon links. As an Amazon Associate I earn from qualifying purchases.
Hosted by Kathryn at Book Date
Finally, all gifts are wrapped and mailed. Or, at least that's what I thought on Saturday afternoon…until I remembered that we're doing a secret Santa thing at work. It was not my choice to participate. I was bullied into it. I lost the slip of paper with my recipients likes and dislikes on it and I nearly forgot entirely. Luckily, the name I drew is a friend, so running around on Sunday for a week's work of small gifts wasn't too painful. NOW, I'm done! Hopefully, I can get back to some serious reading and increase my December count of books up a little from the woeful two where it's currently stuck.
Be sure to stop by tomorrow for

Novel Visits Winter Preview 2019

and on Thursday for my

BEST BOOKS of 2018

!
Last Week's Reads (or not?)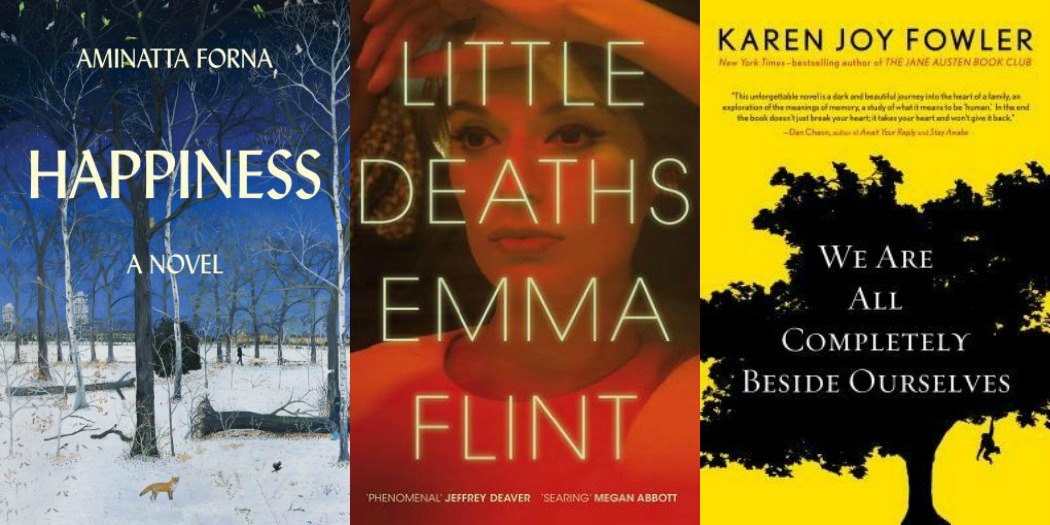 No, I did not have a three books week. In fact, of these three books I only finished Little Deaths by Emma Flint. I listened to this one on audio and wasn't crazy about one of the two narrators which may have tainted my feelings about this book. I found it a little overwrought and maybe just a tad too cliched in its period elements. Still, it kept me listening these last two weeks. I didn't have much reading time last week, so find it very sad that I wasted almost all of it on two books that just didn't do it for me. Happiness by Aminatta Forna got so slow it just wasn't making ME happy, and as hard as I tried, I just couldn't care about anyone in We Are All Completely Beside Ourselves by Karen Joy Fowler. I gave up on each at about the 30% mark. (Too long!)
Currently Reading
I'm still hitting Libby up for backlist books, but these may be it for a while. I'm already halfway through with Fire Sermon by Jamie Quatro and Am really enjoying this little story of a woman with very conflicted feelings about an affair she's having. In my hunt fo a books, Sarah from Sarah's Bookshelves suggested Silver Sparrow by Tayari Jones. It was available immediately on audio so I jumped. I've only listened to about 30 minutes, but like the narrator very much, so already feel like it's going to be a real winner.
Likely to Read Next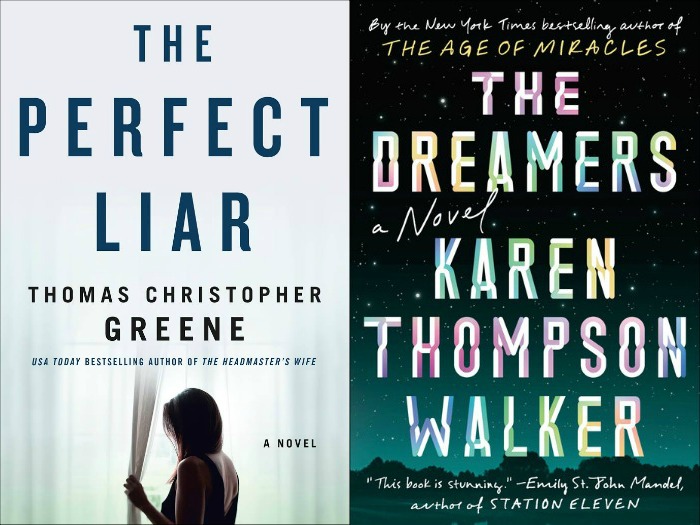 Without a doubt my next book will be a January 2019 release. There are a lot of great sounding books in January (as you'll see tomorrow), so it's time to get going. I mentioned The Perfect Liar by Thomas Christopher Greene last week and still think a thriller will be perfect for my next read. If not, then I'll likely take up The Dreamers by Karen Thompson Walker. (Yes, the author of The Age of Miracles.)
I hope you have a great week in books!
Disclaimer: There are Amazon Associate links contained in this post.