This post may include Amazon links. As an Amazon Associate I earn from qualifying purchases.
How's your February reading going? I hope it's on fire, and if it is maybe you can give me some suggestions! I seem to have read a lot of blah books recently and we all know how frustrating that can be, but things are looking up. I'm currently both reading and listening to books I really like and I think my upcoming reads will be good, too.
I'm excited about this week for a couple of reasons. First, I have a really fun sort of Valentine's Day post to share with you this week. It's my only other post this week and will be up tomorrow. Second, my sister is coming for a visit. She's flying in on Thursday and I have an extra long weekend for some fun girl time. We're hardly ever together with just the two of us, so I'm very excited to get her to myself for a few days. May you have a wonderful week, too!
Hosted by Kathryn at Book Date
Last Week's Reads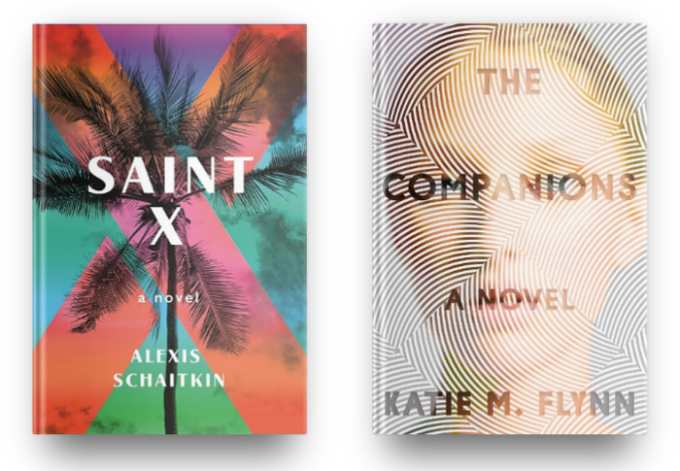 Going into Saint X by Alexis Schaitkin I'd heard from quite a few people that it hadn't really worked for them, but I wanted to try for myself. I should have listened to everyone else. The first half of the book was pretty good, but then it just went off the rails and became a hot mess! The book has a lot of buzz around it, but I just don't see why.
It's a similar story for The Companions by Katie M. Flynn. This is a dystopian sci-fi story and I really liked the first 60%, as Flynn introduced all her characters in long, but interesting chapters. Then, she got lost with so many different balls in the air that it was impossible to keep juggling them. And the ending? Again, a hot mess!
Currently Reading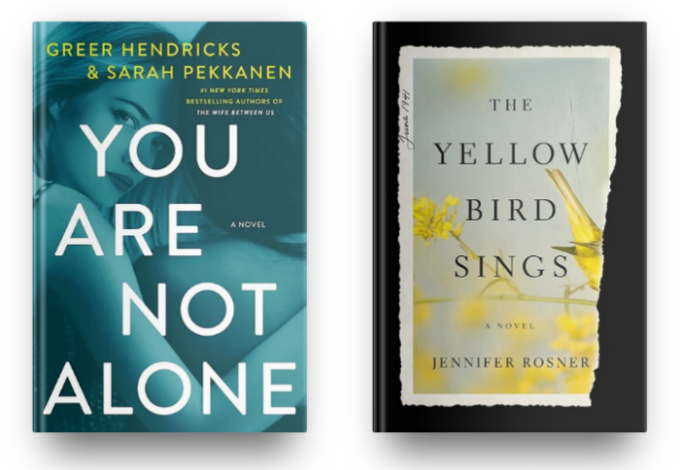 My reading took a turn for the better when I started listening to You Are Not Alone by Greer Hendricks and Sarah Pekkanen, The writing team's 2019 release, An Anonymous Girl, really worked for me on audio (my review) and at 30% so is You Are Not Alone. Narrators Barrie Kreinik and Dylan Moore are bringing the story to life for me.
I was a little skeptical about The Yellow Bird Sings by Jennifer Rosner because I've read a lot WWII historical fiction. Finding something new and unique can be difficult, but I was immediately drawn into this story of a Polish mother and daughter trying to stay hidden and alive. I read 60% in one day and plan on finishing the book this afternoon.
Likely to Read Next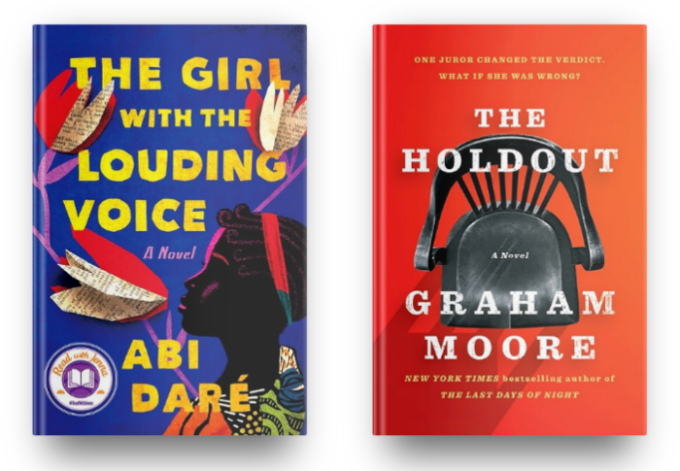 Both books here were February Book of the Month Club selections for me and I have to say as a new BOTM member, I'm frustrated. I saw people on Instagram posting as early as the 3rd that they already had their boxes and mine is still not here. (I ordered on the 1st.) They sent me tracking information for my shipment on the 5th, but it has just moved from one east coast  "Shipping Partner" to another. The box still doesn't seem to be in the actual postal system. I'm going to wait to see when it finally arrives, but I see an email to BOTM in my future. I'm done complaining now. Thanks for listening!
The Girl with the Louding Voice by Abi Daré is a book that wasn't much on my radar until the last few weeks, but one I'm now very excited to read. The story of a young Nigerian girl finding her voice and fighting to make a better life for herself sounds like it's going to be a wonderful coming-of-age debut.
Courtroom dramas aren't usually my thing, but so many have already read and loved

The Holdout

by Graham Moore that I knew I had to give it a chance. My picks haven't been working all that well this winter, so maybe it's time to go in some different directions.
I hope you have a great week in books!