This post may include Amazon links. As an Amazon Associate I earn from qualifying purchases.
Happy President's Day! I hope many of you are enjoying an extra long weekend today and if you're not, I hope you have a great Monday anyway. I've had a fabulous few days. My sister flew in on Thursday and we've had a lot of fun just visiting, shopping, going to movies, etc. It's been really great having so much one-on-one time together. What I haven't done much of in the last few days is read! I've been able to sneak in a few pages here and there, but this second half of the week was definitely slow. No worries though, I'll have much more time this week.
Hosted by Kathryn at Book Date
Last Week's Reads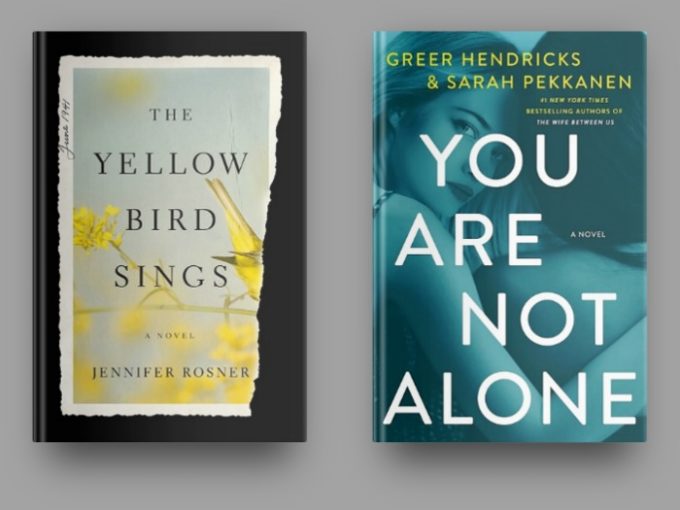 The Yellow Bird Sings by Jennifer Rosner is the book that broke my winter reading doldrums! I finished this WWII story of a Polish mother and daughter trying to stay hidden in only two days. It was well written and just different enough from other WWII books to keep me flying through the pages. I'll have a full review in a couple weeks.
The writing team of Greer Hendricks and Sarah Pekkanen has delivered compelling thriller in You Are Not Alone. I listened to this one and Barrie Kreinik and Dylan Moore did an outstanding job narrating. This book isn't released until March 3rd, but I'm going to do an early review of it tomorrow, so stop back by for that.
Currently Reading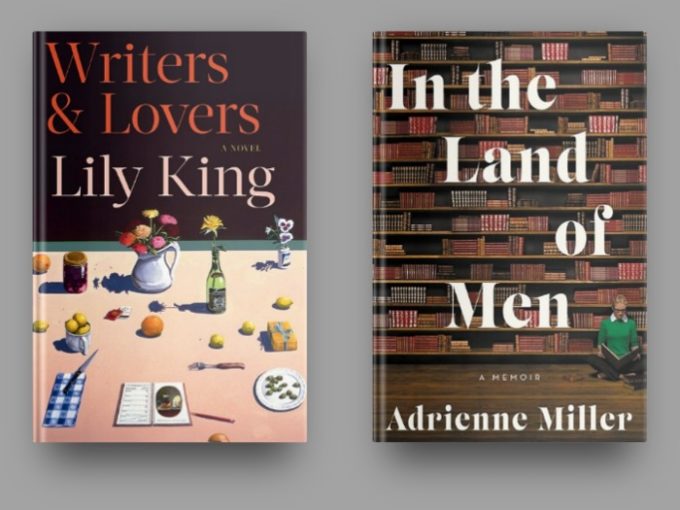 I really wasn't sure about Writers & Lovers by Lily King before I began, but was quickly won over by both the author's beautiful writing and the story itself. This one focuses on Casey, a young woman struggling with a mountain of debt while trying to finish her first novel, exploring relationships, and most of all grieving the recent loss of her mother. Because my last few days have been filled with other activities, I haven't had much time for reading, but am looking forward to sitting down and devouring the second half of this book.
The last month I've been semi-binge watching Mad Men, a series I had never watched. I've really enjoyed it both for the story itself and for the sort of history lesson it has provided, especially in what life was like for women in the workplace back in the 1960's. Jumping forward a few decades, In the Land of Men is Adrienne Miller's memoir of working at GQ magazine starting in the mid-90's. Cassandra Campbell narrates this one which is why I decided to go with the audiobook. I've barely begun, so will have more thoughts on it next week.
Likely to Read Next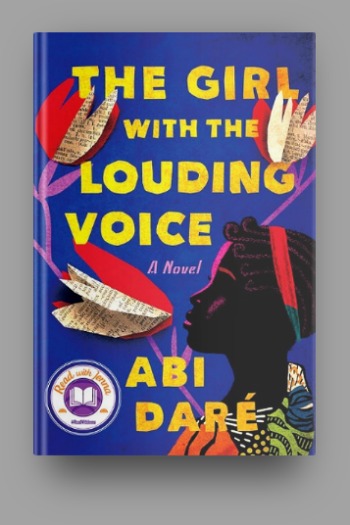 It took a LONG time, but my Book of the Month box finally arrived on Thursday. By that time, I'd already begun Writers & Lovers, but The Girl with the Louding Voice by Abi Daré is definitely next in my TBR pile. I'm looking forward to this debut coming-of-age story about a Nigerian girl who fights for an education.
I hope you have a great week in books!