This post may include Amazon links. As an Amazon Associate I earn from qualifying purchases.
Hosted by Kathryn at Book Date
As I write this on Sunday morning, I'm excited to watch the Academy Awards later today. A couple friends are coming over for the Oscars and Thai food, making the evening even more fun. In the last week we've crammed in three movies that we hadn't yet seen, Bohemian Rhapsody (loved!), BlacKkKlansman (great), and The Wife (meh). I've seen most of the movies this year, and have a few favorites, so bring it on! On the reading front, I continue to be really happy with the books I've been choosing. Of course, they're not all winners, but I seem to have hit so many really good books this year. I have lots of reviews posting this week: another book I loved tomorrow, plus Clearing the Shelves for February 2019 on Thursday. Have a wonderful week!
Last Week's Reads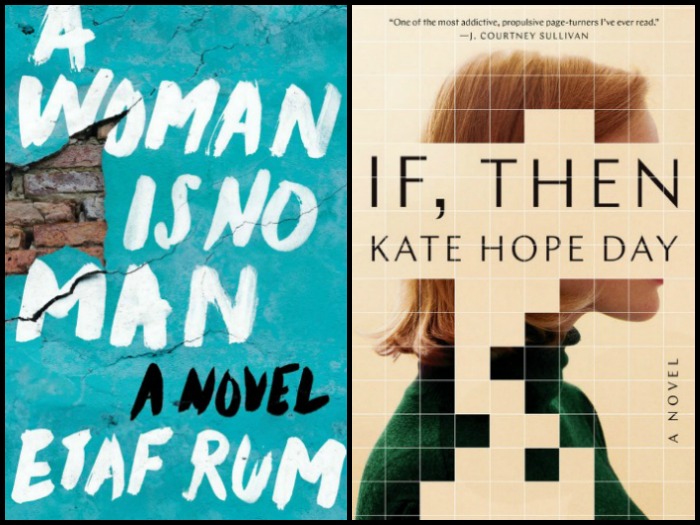 A Woman Is No Man by Etaf Rum was one of those books that I liked, but didn't like. The writing was great and the story compelling, but the treatment of women by men and other women in this Palestinian immigrant community was HARSH. In that way it was a bit hard to read.
Next, I turned to a book I'd really heard very little about, If, Then by debut author Kate, Hope Day. This one turned out to be a really fun read. A mashup of sci-fi, philosophy, and mystery, the whole story revolves around the idea of "if I'd done x instead of y, then things would be different." I'll be reviewing both these books in March.
Currently Reading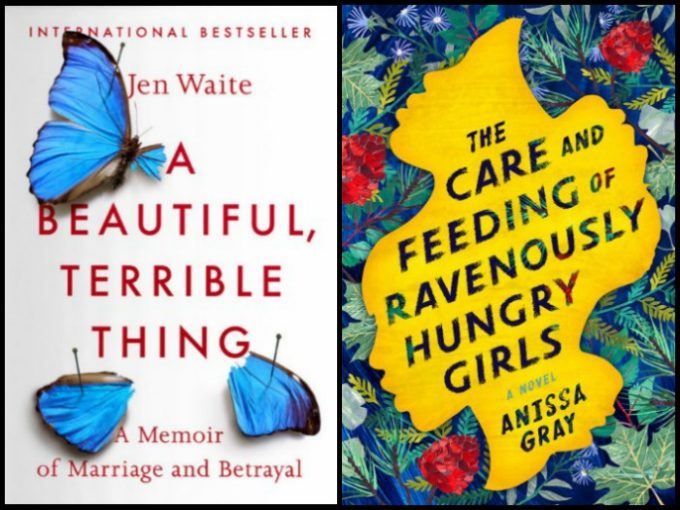 I finally found an audiobook! I've been listening to Jen Waite's memoir of her crumbling marriage, A Beautiful, Terrible Thing. Just after giving birth to her daughter, Waite began discovering more and more disturbing truths about the man she was married to. This is her journey and I'm finding it fascinating. The author does a great job narrating which has helped me to speed through this book.
My library hold for The Care and Feeding of Ravenously Hungry Girls by Anissa Gray came in at the perfect time. I'm about halfway through and really like this story of a family trying to deal with multiple layers of pain and dysfunction. The start was a little slow, but it's one of those books where the further you go the better it gets.
Likely to Read Next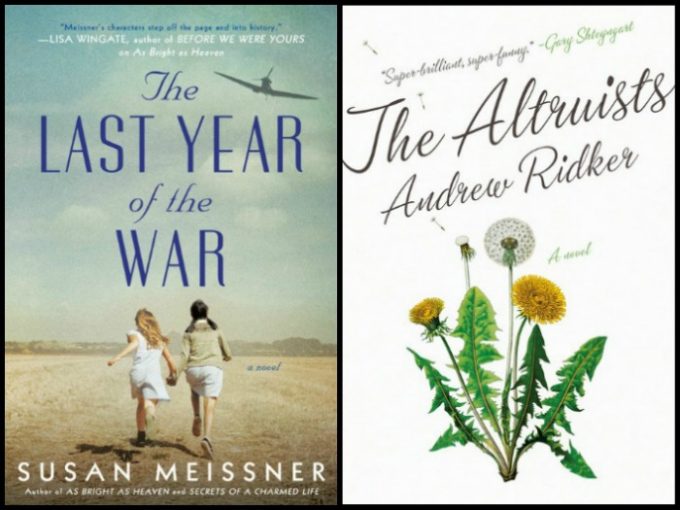 I have a bunch of historical fiction coming up, so I think I'll turn there next with The Last Year of the War by Susan Meissner. This is a different sort of WWII story, taking place in the US at an internment camp. It focuses on the friendship of two 14-year old girls longing to be free.
I requested The Altruist by Andrew Ridker a long time ago and it finally was approved the end of last week. This story of a down-and-out professor trying to get a piece of his children's recent inheritance comes out on March 5th. With the late approval, I may not get to it before then, but I'm going to try!
I hope you have a great week in books!
Disclaimer: There are Amazon Associate links contained in this post.