This post may include Amazon links. As an Amazon Associate I earn from qualifying purchases.
Hosted by Kathryn at Book Date
Is there anyone sad to see January gone? Truly, it felt like the longest month ever, and I was off the whole first week! For me I think it's the gray skies and the general lack of light. However, in the last couple weeks I've noticed it getting lighter just a little earlier in the mornings and staying light a little longer in the evenings, and that feels SO good! I've nothing big going on this month, so am hoping February is a nice calm month with lots of time for reading great books. Do you have any fun plans for February?
Last Week's Reads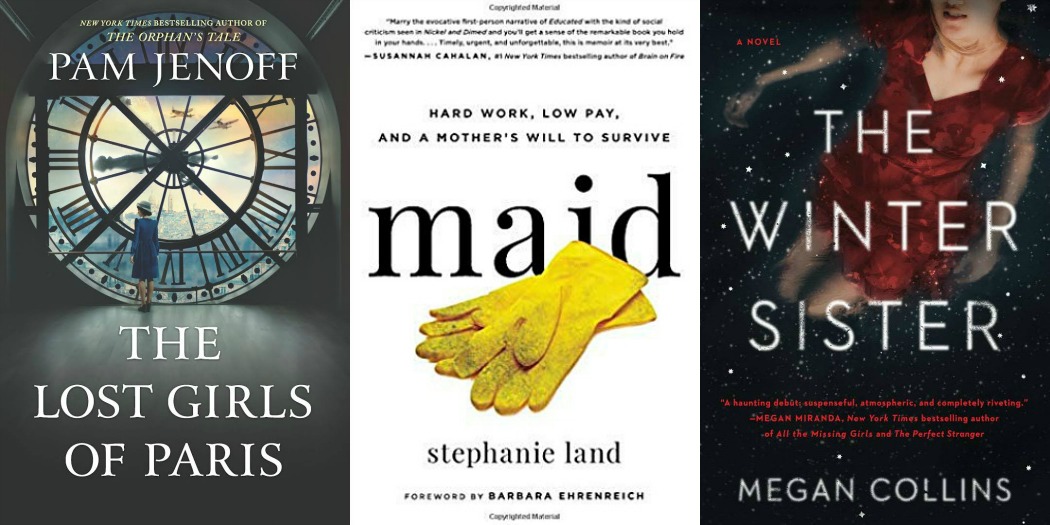 It seems to be feast of famine with me. Last week I only finished one book, this week it's three.
The Lost Girls of Paris by Pam Jenoff was one of those historical fictions that I enjoyed very much, but that I also know won't stay with me all that long. It followed the connected stories of three different women during and after WWII and I think I might have preferred the book to focus more on one of them. I'll have a full review soon.
I listened to Maid, a memoir by Stephanie Land in which she shares her long, difficult journey to pull herself and her young daughter up out of poverty. It was excellent. Stop back on Thursday for my full audiobook review.
After The Winter Sister by Megan Collins, I'm putting myself on a strict mystery/thriller diet! This has absolutely nothing to do with Collins' debut. I really liked it (her writing was excellent) and will have a review later this month. It's simply that I've read far too many thrillers these last few weeks and need a break!
Currently Reading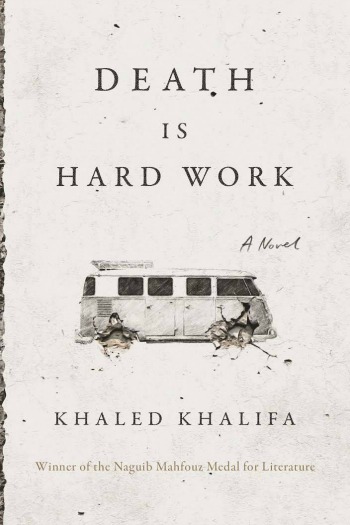 So far, I've only read about 15% of Death is Hard Work by Khaled Khalifa and am still not quite sure what to think. It's the story of three grown siblings traveling across war torn Syria to fulfill their father's dying wish: to be buried in his hometown. Yes, it's a dark story, but I'm also finding some humor in the very dysfunctional sibling dynamics. It's one of those books that could go either way. We'll see!
Likely to Read Next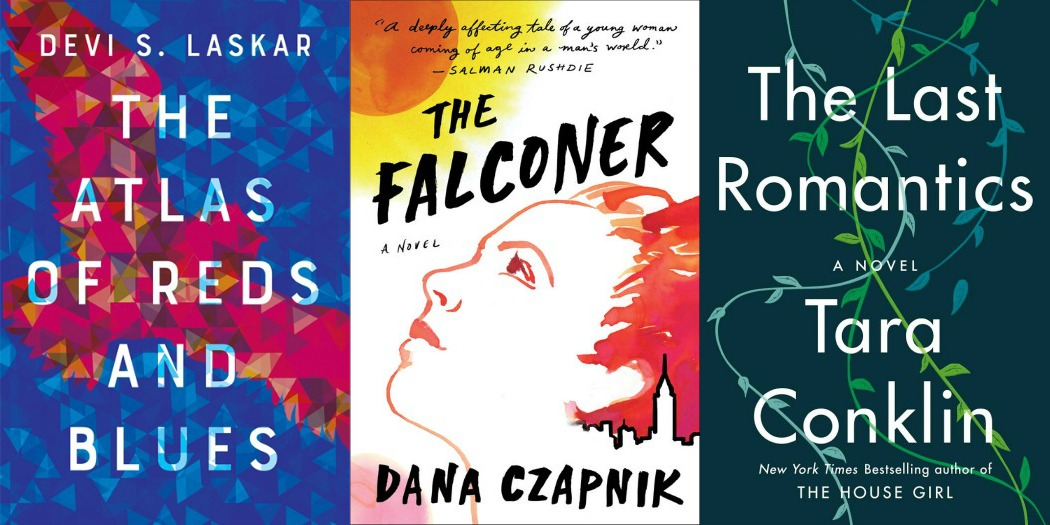 Without a doubt, I will be mood reading for the next couple of books, and these are my lead contenders at the moment.
The Atlas of Reds and Blues, a debut by Devi S. Laskar, has been getting some quiet buzz and I'm interested. It's the story of a second generation American who grows weary of the struggle for equality and fights back. This is a slim book and one I'm considering listening to.
The Falconer by Dana Czapnik – My hold on this YA coming-of-age story just came in at the library, so I really should pick it up next. That YA tag has me a little reluctant, but Catherine from The Gilmore Guide to Books loved it and that's high praise indeed.
I think "romantics" in the title of this book initially threw me. I never bothered requesting an ARC of The Last Romantics by Tara Conklin, but as I read more about it, I wished I had. Luckily, I'm at the top of my local library's hold list, so expect to get my hands on it later this week. The question is will I be in the mood for a book that's being compared to Commonwealth and The Interestings? Well, dah! The harder question is should I listen to it instead? The narrator is one of my favorites, Cassandra Campbell. Decisions, decisions!
I hope you have a great week in books!
Disclaimer: There are Amazon Associate links contained in this post.