This post may include Amazon links. As an Amazon Associate I earn from qualifying purchases.
Hosted by Kathryn at Book Date
It's been a crazy week in my work life. My school has turned in to a germ fest! Schools are always pretty germ rich places, but last week that moved to an extreme. There were so many kids absent on Monday and Tuesday that we had to notify the health department. All you hear in class is sniffling, coughing, and nose blowing. It's gross! I feel like any minute I'll also be sick. To be honest, I'm almost hoping I get it this week because in less than two weeks I'm leaving on a big trip and want to get any illnesses out of the way now. Better still, I'd like to avoid it all together!
On a much brighter note my week in books was great, as I hope yours was. I've dipped into the first books from my Spring Preview 2019 which I'm excited to be sharing with you on Thursday. I had so many books I wanted to share that this preview is a bit bigger than most. You're sure to find some really great reads on it!
Last Week's Reads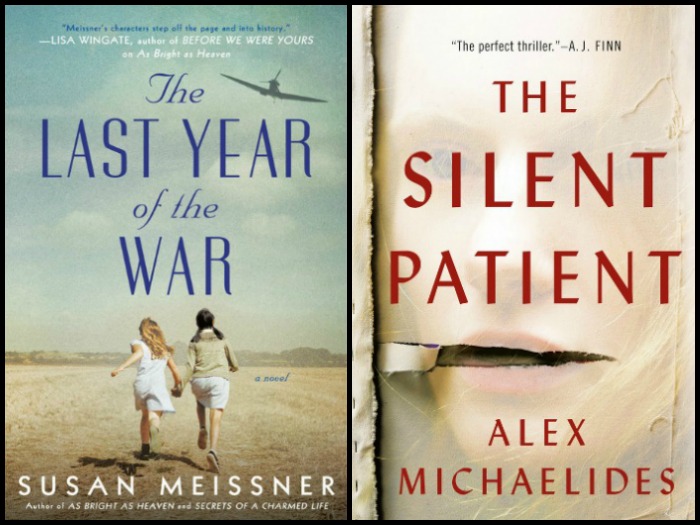 Many books about WWII have been among my very favorites. The Last Year of the War by Susan Meissner didn't quite rise to that level, but I still enjoyed it very much. It followed the lives of two friends who met while in an internment camp in Texas.
You've probably seen a lot of hype around The Silent Patient by Alex Michaelides. It's everywhere! I listened to this one and the narration was terrific. I knew the story ended with surprising twist, and because I knew that, I correctly guessed what it was. I thoroughly enjoyed the story and hope to review it next week.
Currently Reading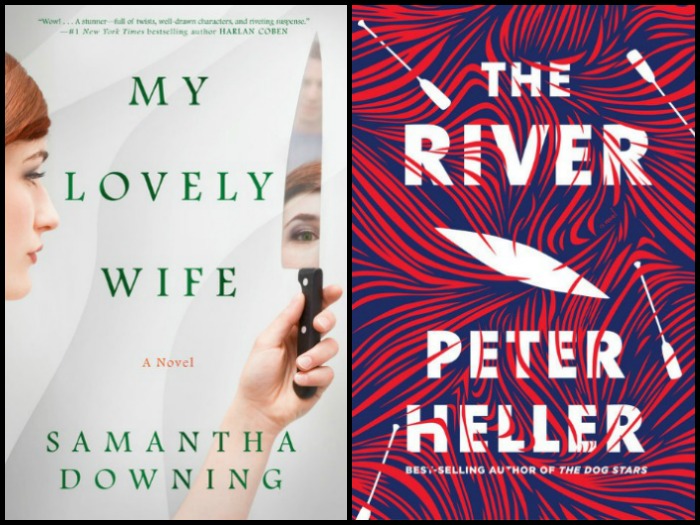 DNF – Early last week I tried The Altruists by Andrew Ridker, but just couldn't stay interested in the story. I gave it 20%, but even that far in Ridker still seemed to be laying the groundwork for the heart of his story. Unfortunately, I couldn't wait any longer.
When I first started reading My Lovely Wife by debut author Samantha Downing I wasn't sure if I could do it. It's about a husband and wife team who abduct and kill women. I was a little put off by the premise and the casualness of the couple, but the Goodreads recommendations were high and the reviews very positive, so I stuck with it. I'm so glad I did! With only 50 pages left, I can hardly wait to see how the story ends.
So far all I've listened to is the sample of The River by Peter Heller, but I can already tell I'm going to like it. I've never read Heller before, and this story of a canoeing trip gone awry sounded perfect for my next exciting audiobook.
Likely to Read Next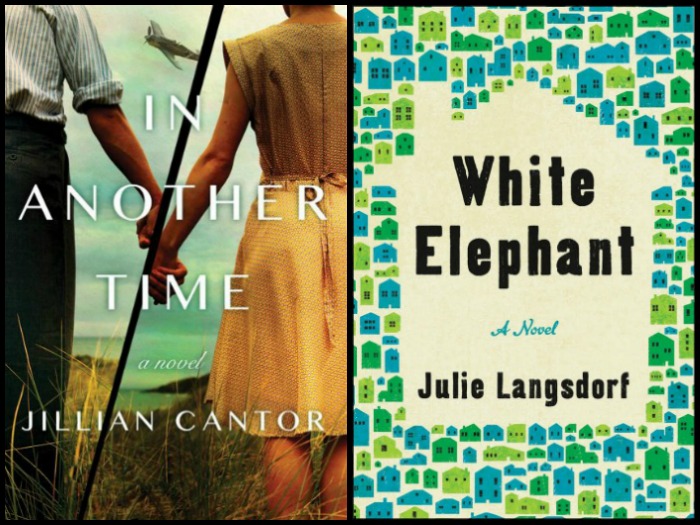 In preparation for my trip I'm trying to get all my print reading done now and both these books I have in print. I'm going to give In Another Time by Jillian Cantor a quick chance. I've read a lot of historical fiction already this year and just finished another WWII book. I'm hoping Cantor's story really grabs me, but if not….I'm done!
Julie Langsdorf's debut, White Elephant, might be described as the story of a dysfunctional neighborhood. All I know is that it sounds really fun and just the sort of book I most enjoy. Plus, I love that cover.
I hope you have a great week in books!
Disclaimer: There are Amazon Associate links contained in this post.