This post may include Amazon links. As an Amazon Associate I earn from qualifying purchases.
Hosted by Kathryn at Book Date
It took most of the week, but the jet-lag is finally gone! It was ridiculous climbing into bead at 8:30, but early in the week I just could not stay awake. Instead, I was getting my reading done at 4:30 in the morning. I'm thrilled to finally be back to normal, but missing the fun of Portugal. If you're interested, my sister, Lori (AKA Recipe Girl) is doing a series of posts with lots of pictures and information about Portugal and our trip. A link to the first one is here. She does a much more thorough job than I'd ever do!
Reading was a little slow, but I did manage to finish a couple of books and start a couple more. I'm still working my way through the many April books I have left, but feel like I'm slowly getting back on track. How's your spring reading going?
Last Week's Reads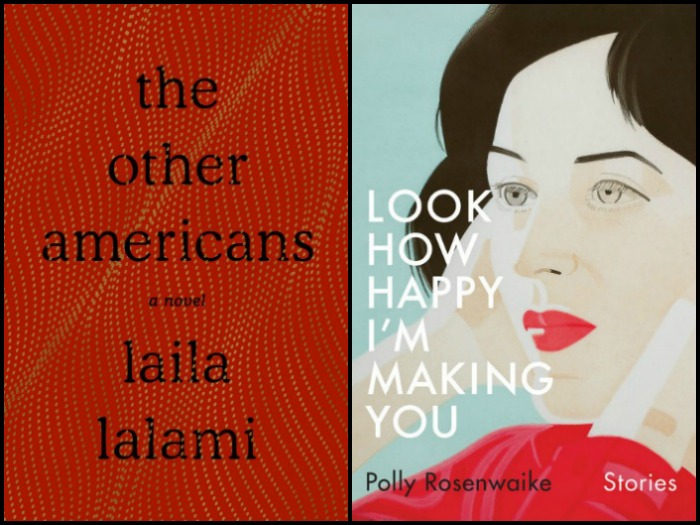 I didn't just like The Other Americans by Laila Lalami, I loved it. This beautiful, quiet story told from multiple perspectives is exactly my kind of book. I'll have a full review up tomorrow.
On the other hand, short stories just aren't my thing and Look How Happy I'm Making You by Polly Rosenwaike just confirmed that. There was nothing wrong with her stories (all around the theme of motherhood), but by the time you get to know a character, the story is over. Something about that just doesn't sit well with me. However, the many narrators including Julia Whelan and Cassandra Campbell made it easy to listen to. Mini-review at the end of the month.
Currently Reading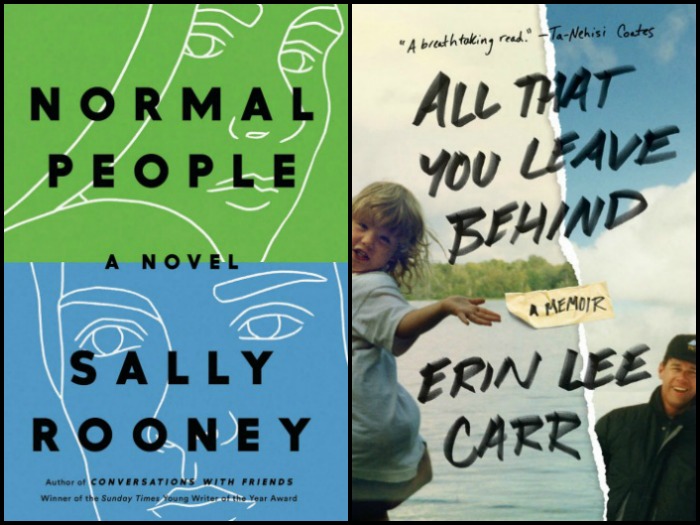 Yes, I'm going to jump on the Normal People bandwagon. I only have 25% left and can hardly wait to get back to Sally Rooney's remarkable coming-of-age story about the on-again, off-again relationship between two extremely interesting characters.
I'm listening to All That You Leave Behind by Erin Lee Carter. It's a memoir of the life and loss of her father, journalist David Carr. I've only listened to about an hour, but am enjoying it so far.
Likely to Read Next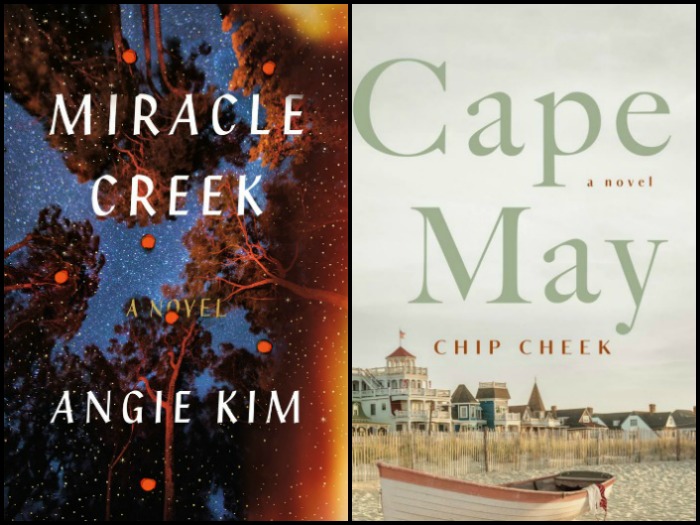 Next I plan on continuing my winning streak with Miracle Creek by Angie Kim. I've heard from many people I trust that this is yet another great story, so I'm eager to dive in.
I've heard some mixed reviews about Cape May by debut author Chip Cheek. It sounds like exactly the sort of more modern historical fiction that I typically like, so I'm going to give it a try and decide for myself. Something about the idea of a honeymooning young couple taken in by a group of wealthy people just intrigues me.
I hope you have a great week in books!
Disclaimer: There are Amazon Associate links contained in this post.