This post may include Amazon links. As an Amazon Associate I earn from qualifying purchases.
Hosted by Kathryn at Book Date
Happy Monday, everyone! I hope you had great week and  a fun, restful weekend. Mine was busy, starting out with a haircut and color and a pedicure on Saturday. Later that evening I went out with a friend and we saw Rocketman, the biographical musical about Elton John. It was very good and of course the music top notch. Sunday morning I had the enviable job of putting make-up on my 3 1/2 year old granddaughter. She's in her first dance recital next weekend, but they had a "dress rehearsal" and her mom is out of town, so I went along to help. It was wild! The afternoon I spent at our local minor league baseball team's game with a big group on a "party deck," To be honest, I don't care much about the game. I go for the socializing! All that is why I got very little reading done over the weekend, but hopefully I'll find more time this week.
Last Week's Reads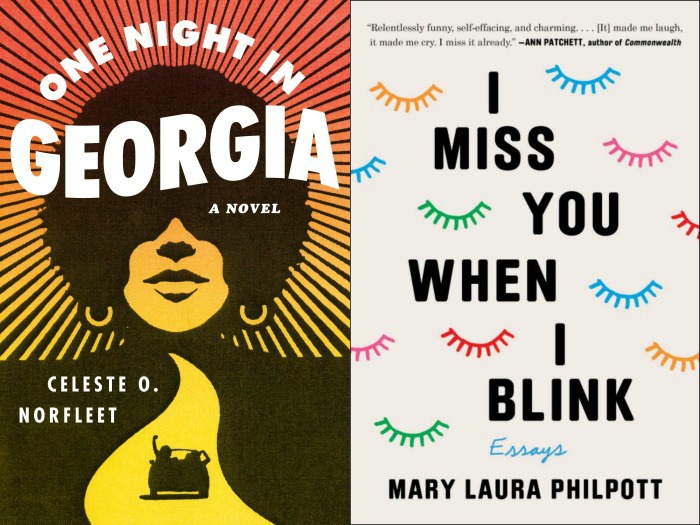 I finished One Night in Georgia by Celeste O. Norfleet early in the week. I have a lot of competing thoughts about this one and will share them in a pair of mini-reviews later this week.
Like most everyone else, I really enjoyed Mary Laura Philpott's essays in I Miss You When You Blink. I have a plan for a mini-review on this book, but it won't be for a while because I still need to get to a book I want to pair with it. So, eventually!
Currently Reading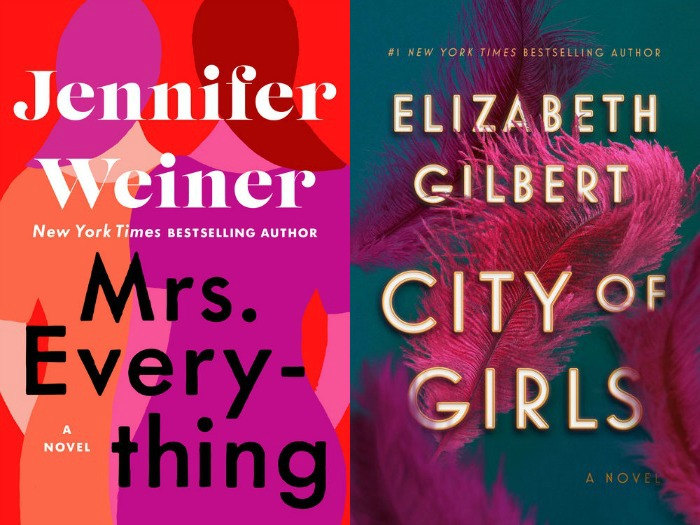 I hadn't planned on reading Mrs. Everything by Jennifer Weiner right now. Because it's long and I have a lot of June books, I thought I'd save if for July when my life is slower, but it was already on my Kindle and I thought I'd just skim the first chapter and then I just didn't want to stop. I only have about 10% left and can already say that I really liked this one. I

might

get to a review by Thursday!
I'm listening to City of Girls by Elizabeth Gilbert and it's been a surprise to me in that I'm not as excited by it as some of my closest reading sources were. I at first found it a little campy, and kind of vapid, but as I've gotten further and further in, I've liked it more. I found myself thinking about it last night and feeling eager to get back to it, so obviously it's gotten much better for me.
Likely to Read Next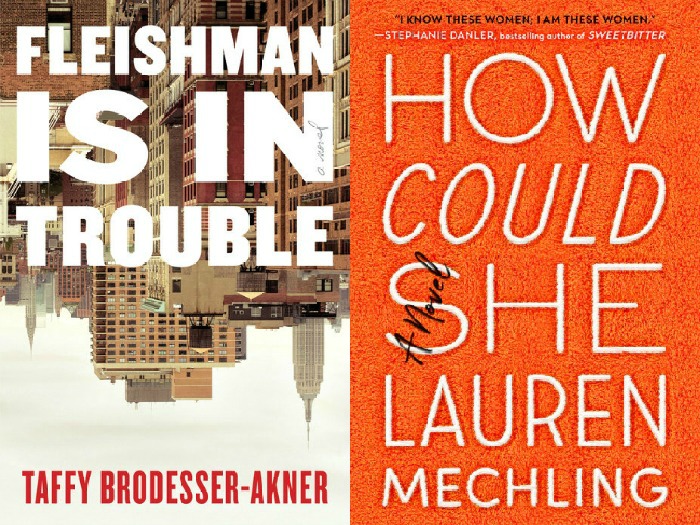 Fleishman is in Trouble by Taffy Brodesser-Akner made an appearance here last week and this week I truly am going to start it!
I have five books that I'm super excited about coming out on June 25th. How Could She by Lauren Mechling is just one of them. I will likely turn to it first for no other reason that it's one of the shorter ones. Both books I'm reading now are long, so I feel like I need to squeeze in a couple shorter books before I jump into another long one. How Could She tells the story of three old friends navigating the rigors of life and their shifting relationships in NYC. It sounds like a fun one to me.
I hope you have a great week in books!
Disclaimer: There are Amazon Associate links contained in this post