This post may include Amazon links. As an Amazon Associate I earn from qualifying purchases.
Hosted by Kathryn at Book Date
Oh my! How is it already the middle of July? I loved summer, but wish it could slow down a little. I spent a fun four days with my mom and sister last week, came home for two days and then headed off to a week in Bozeman, Montana. There I get to spend time with some of my favorite people in the world, my son Jordan and his wonderful family. Since he and his wife have an extra busy work week, I'll be watching Olivia (5) and Lincoln (2). I might leave exhausted, but will be filled with joy. Reading will likely take a back burner, but all these plane flights help!
Last Week's Reads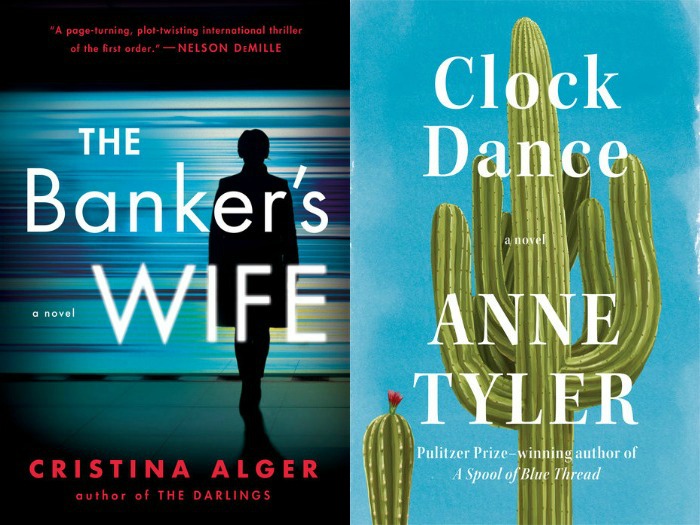 I started out last week reading Fruit of the Drunken Tree by Ingrid Rojas Contreras, but it just wasn't holding my interest so I quit at about 30%. From there, I wanted a book that would be high interest and more fun. That's exactly what I got in The Banker's Wife by Cristina Alger. I'm looking forward to sharing my thoughts on this thriller soon. Anne Tyler has long been a favorite author of mine, but her latest, Clock Dance, disappointed me. I found it impossible to relate to or respect the central character, Willa. Clock Dance will be part of a mini-review edition in a couple of weeks.
Currently Reading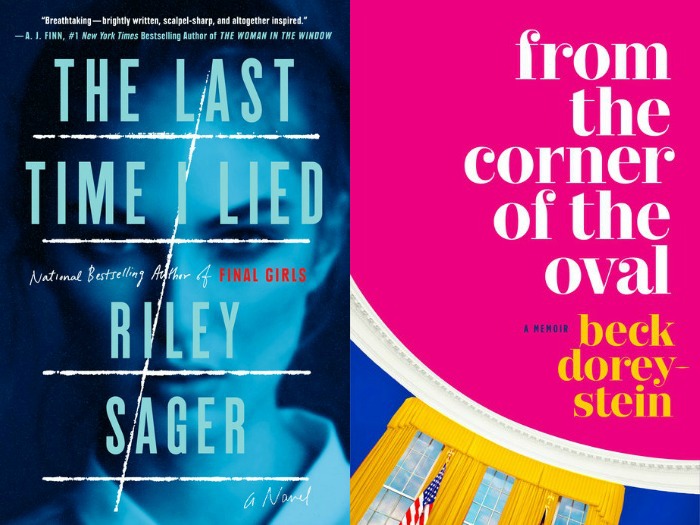 I'm almost halfway through with the audiobook of The Last Time I Lied by Riley Sager. Though finding listening time has been a challenge, I'm definitely enjoying this mystery. I tried to listen on the plane ride home last week, but a woman with a big booming voice sitting three rows back would not stop talking! The man next to her appeared to be too polite to do anything but nod. He needs a lesson in faking sleep, my go to plane strategy. Even with earbuds in she was a distraction. I hope to find some time to get more listening in soon. I've been feeling like I need a break from fiction, so picked up From the Corner of the Oval by Beck Dorey-Stein. I've read about 25% and am thoroughly enjoying Dorey-Stein's memoir of her years working in the oval office during the Obama administration. It's a wonderful change of pace.
Likely to Read Next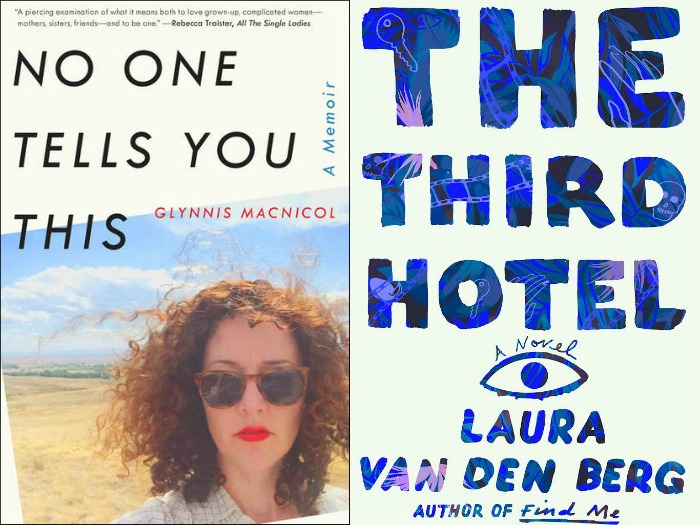 July seems to be a great month for nonfiction releases and No One Tells You This by Glynnis MacNicol is another that I want to read. Her memoir of being single and childless by choice while approaching 40 and the flack she gets for it has gotten a lot of buzz and I'm intrigued. On the fiction front, I may kick off my August reading with The Third Hotel by Laura van den Berg. Set in Havana, The Third Hotel tells the story of a widow who believes she sees her dead husband there. Now that would be unsettling!
I hope you have a great week in books!
Disclaimer: There are Amazon Associate links contained in this post.