This post may include Amazon links. As an Amazon Associate I earn from qualifying purchases.
Hosted by Kathryn at Book Date
Wow! First, hats off to all mothers/caretakers of preschoolers. I spent 6 days in Montana and 4 of those I cared for my grandkids, ages 2 and 5. Almost every single minute was wonderful, but they are BUSY! I tried to take them on a fun activity or two every day, so we went to the Children's Museum, playgrounds and spray parks, the Funzone (twice), the Planetarium/Natural History Museum, McDonalds, and we even went and had ice cream for lunch one day. Probably the most fun of all was the day their mom was off and we all went to the county fair. Needless to say, reading (at least books meant for me) took a definite backseat!
Last Week's Reads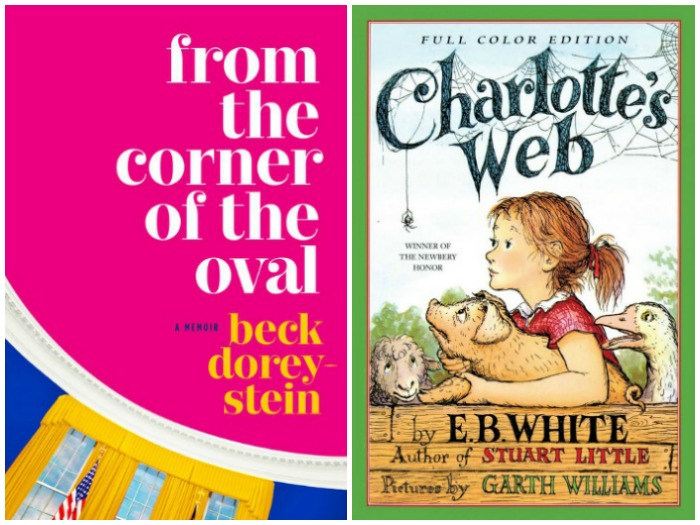 Not counting a whole lot of board books about trains, construction vehicles, and bears, I finished two books last week. The first, From the Corner of the Oval by Beck Dorey-Stein was excellent. Dorey-Stein is a talented writer and I loved getting a behind the scenes look at people working in the Obama administration. I have to be honest though: this book made me sad, too. Though her stenographer position was not one related to the administration in office, she was devoted to Obama and shone a light on better times. Initially, I wasn't going to include Charlotte's Web by E.B. White here, but I brought a copy to my granddaughter and we read the entire book together last week. She'd seen the movie, but still loved the book and those hours spent reading a chapter book together were so special. At the end of the book there was only one of us crying and it wasn't the 5-year old. She thought I was silly!
Currently Reading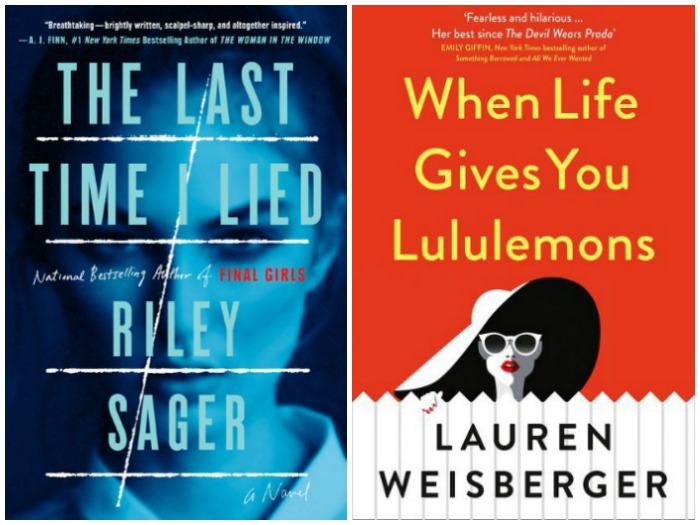 Yes, I'm STILL listening to The Last Time I Lied by Riley Sager. I didn't listen to it at all last week, but finally got back to it on the plane ride home. I have about four hours left and WILL finish it this week. Since finishing From the Corner of the Oval early in the week, I've really struggled. I tried two August releases: The Third Hotel by Laura van den Berg and Rust & Stardust by T. Greenwood and didn't care for either. I was so distracted last week that to be fair I'm going to go back and give each another 10% before calling them DNF's. I also plowed through a bunch of samples with nothing really working for me until When Life Gives You Lululemons by Lauren Weisberger. I'm only at about 15%, but think it's just the sort of light read I need right now.
Likely to Read Next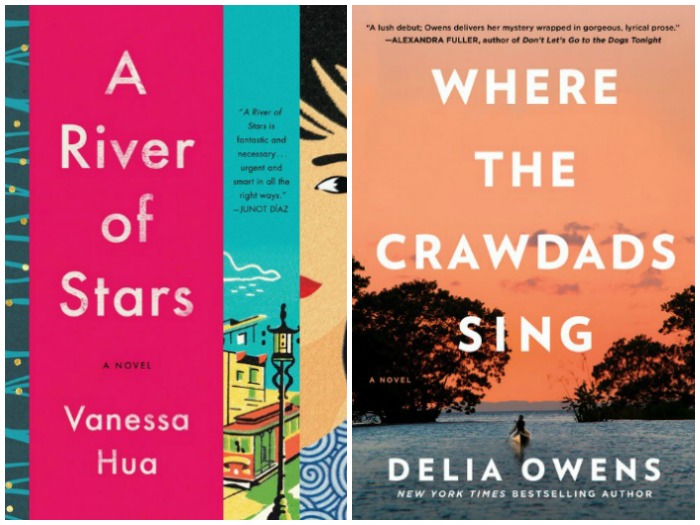 Please! Please! Please! Let these two books make for great August releases. A River of Stars by debut author Vanessa Hua tells the story of a young pregnant Chinese woman shipped off to America to give birth to the son of her wealthy boss. A Southern story, Where the Crawdads Sing by Delia Owens is part coming-of-age and part mystery, which sounds just perfect for an August release.
I hope you have a great week in books!
Disclaimer: There are Amazon Associate links contained in this post.