This post may include Amazon links. As an Amazon Associate I earn from qualifying purchases.
 Hosted by Kathryn at Book Date
Sometimes it's just so nice to be home. After a couple weeks of travel, I thoroughly enjoyed just being in my own house, doing my own thing last week. The weather in the Northwest has been gorgeous (a little too hot for some, but ideal for me). I was happy to be able to enjoy some serious reading time lounging on my front porch in the hammock. Top that off with a lovely weekend out on Hood Canal at my friend Nancy's house. We drank a little wine, did a little kayaking (No! Not at the same time!) and a whole lot of visiting. I'd have to say it was a near perfect week.
Last Week's Reads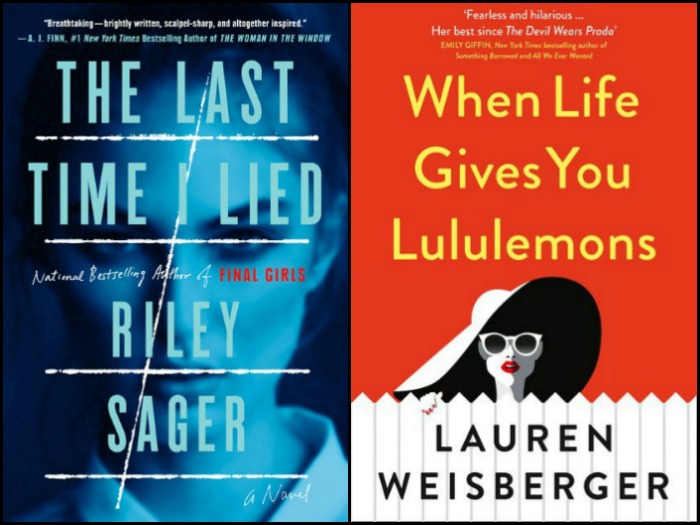 I finally finished listening to The Last Time I Lied by Riley Sager and I have a lot to say about it. A LOT! In fact, I have so much to say and so much I need to know from others that I'm doing a discussion post rather than a regular review. Come back TOMORROW to see my thoughts on this very popular book and hopefully share some of your own. When I picked up When Life Gives You Lululemons by Lauren Weisberger, I was looking for a light, summer read and that's exactly what I got. It was perfect for just settling in and enjoying!
Currently Reading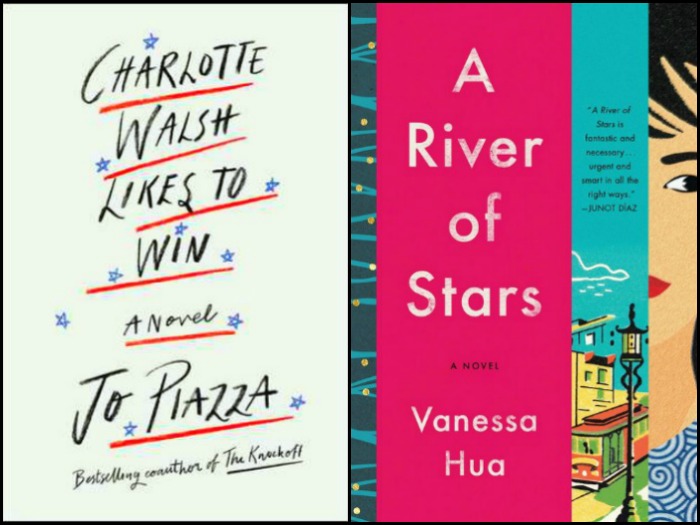 You've probably already heard great things about Charlotte Walsh Likes to Win by Jo Piazza and so had I, so I decided to make it my next audiobook. I'm a little over halfway done and have joined the Charlotte Walsh bandwagon! Narration by Tavia Gilbert is excellent. I'm also in the middle of A River of Stars by debut writer Vanessa Hua and have been pleasantly surprised by her novel. It's the story of a Chinese woman pregnant with the son of the man she works for. In order to gain U.S. citizenship for their child, he ships her off to a home for pregnant Chinese women in L.A. She flees and from there the book, full of warm sympathetic characters, has become so much more than I expected.
Likely to Read Next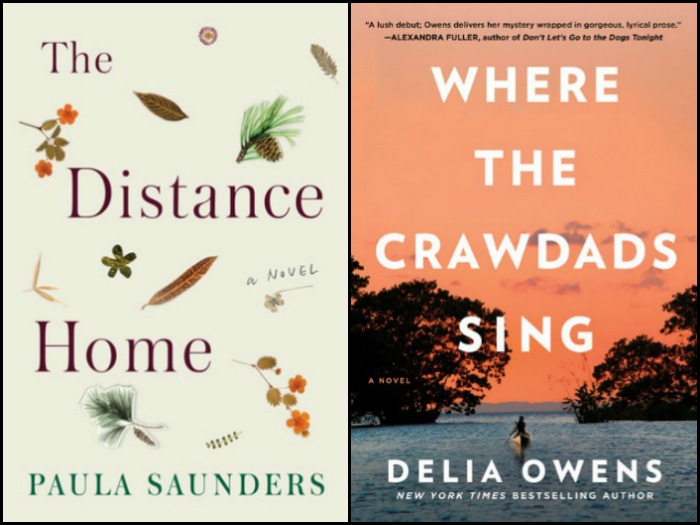 I'd really like to get both these books read this week, but we'll see about that. The Distance Home by Paula Saunders wasn't really on my radar until Sarah at Sarah's Bookshelves told me how much she liked it. Sarah and I often have similar taste in books, so I knew I needed to try it. The Distance Home promises to be a more serious book, and I think I'm in a good place for that right now. I'll be moving from a dysfunctional family saga to a coming-of-age story when I pick up Where the Crawdads Sing by Delia Owens. Early readers have rated this book an incredibly high 4.51 on Goodreads. That's intriguing!
I hope you have a great week in books!
Disclaimer: There are Amazon Associate links contained in this post.