This post may include Amazon links. As an Amazon Associate I earn from qualifying purchases.
Hosted by Kathryn at Book Date
A week plus of vacation can be exhausting! But seriously, my week in San Diego was gorgeous and so laid back. We took really long walks by the beach every morning, read, visited, cooked, etc. It was perfect. I'm in Scottsdale now just for a couple days and will head back home Monday afternoon, where I'll stay put for a few weeks and try to get back to a more normal blogging schedule.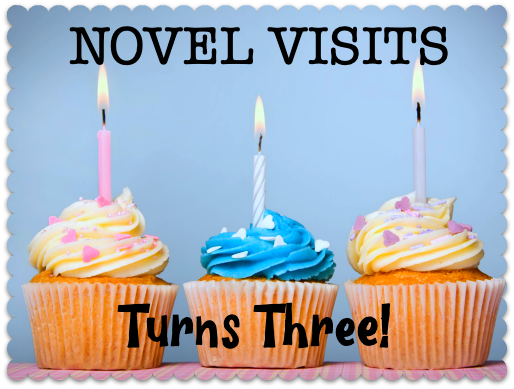 Speaking of which, a really big milestone passed quietly for Novel Visits last week. On July 6th, this little blog turned three. In many ways it feels like I've been working on it MUCH longer, but in many others it feels shorter. In any case, the best part has been meeting so many other book lovers and getting to talk books with all of you. Let the journey continue!
Last Week's Reads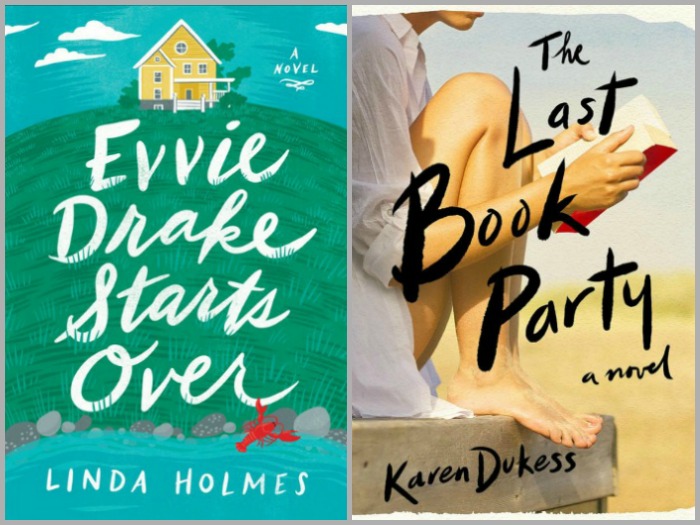 There's no doubt about it Evvie Drake Starts Over by Linda Holmes is on the lighter side and a romance story, two things I don't normally go for, but somehow it all worked for me. Evvie was just right for a summer audiobook. She kept me interested and I was always eager to get back to Julia Whelan's wonderful narration. Mini-review later this month.
I liked The Last Book Party by Karen Dukess well enough. I can't say it totally wowed me, but the quiet story of a young woman finding her own way over a Cape Cod summer made for an enjoyable summer book. Mini-review coming soon.
Currently Reading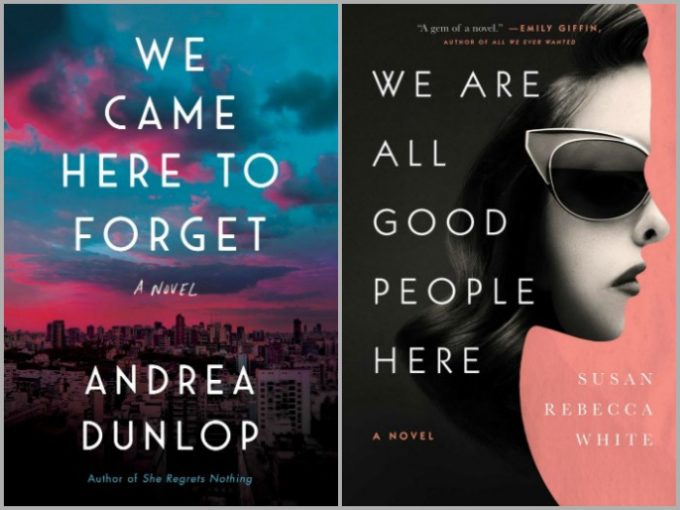 I'm now listening to We Came Here to Forget by Andrea Dunlop and I'm really, really enjoying this one. It's the story of an Olympic class skier, who experienced some sort of family tragedy that derailed her career and eventually sent her to hide away in Buenos Aries where she takes up the tango. It sounds like a lot, but the dual timeline format is great and narrator Julia Whelan is fantastic, as always.
I still have July books to read, but was so curious about We Are All Good People Here by Susan Rebecca White that I went ahead and jumped to this August book. I'm only at about 35%, but so far like this story of a couple of 60's era college roommates. The story will span more than 40 years and eventually include their daughters.
Likely to Read Next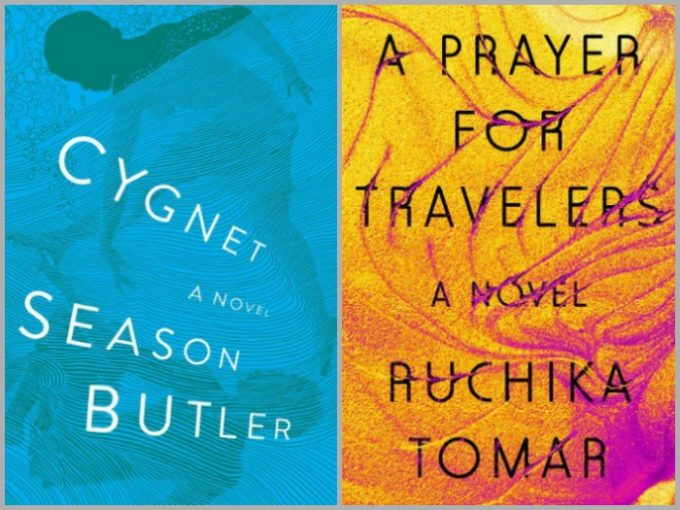 I'm not sure what I'll turn to next, but both these books are likely candidates.
My library hold on Cygnet by Season Butler came in while I was gone, so I'll be picking it up on Tuesday. Catherine from The Gilmore Guide to Books highly recommended this short, and very different coming-of-age story to me, so I'm looking forward to starting it.
I'm also eager to read A Prayer for Travelers by Ruchika Tomar, as I mentioned last week. I don't have an ARC, and haven't even been able to find it listed on Libby, so this may be one I have ante up for.
I hope you have a great week in books!
Disclaimer: There are Amazon Associate links contained in this post