This post may include Amazon links. As an Amazon Associate I earn from qualifying purchases.
Hosted by Kathryn at Book Date
Hello! I hope everyone is having a wonderful summer and that the heat much of the country has been hit with isn't cooking you. I'm headed to a bit of that early this morning when I fly out to Reno/Tahoe for a short visit with my mom and sister. Hopefully, it won't be too bad at our mountain retreat. Last week started out crazy busy, but then slowed down which is why I was able to get through three books. That's not quite as great as it sounds since I was already midway through two of them. In the midst of everything last week my little blog here turned two. I'd wanted to do a thoughtful, reflective Happy 2nd Birthday Novel Visits post, but that just didn't happen! Ah, well. Next year. I did manage to get ahead on my reviews and it looks like this coming week will be "Historical Fiction Week," with a review of Eagle & Crane on Tuesday and The Summer Wives on Thursday. Stop on by.
Last Week's Reads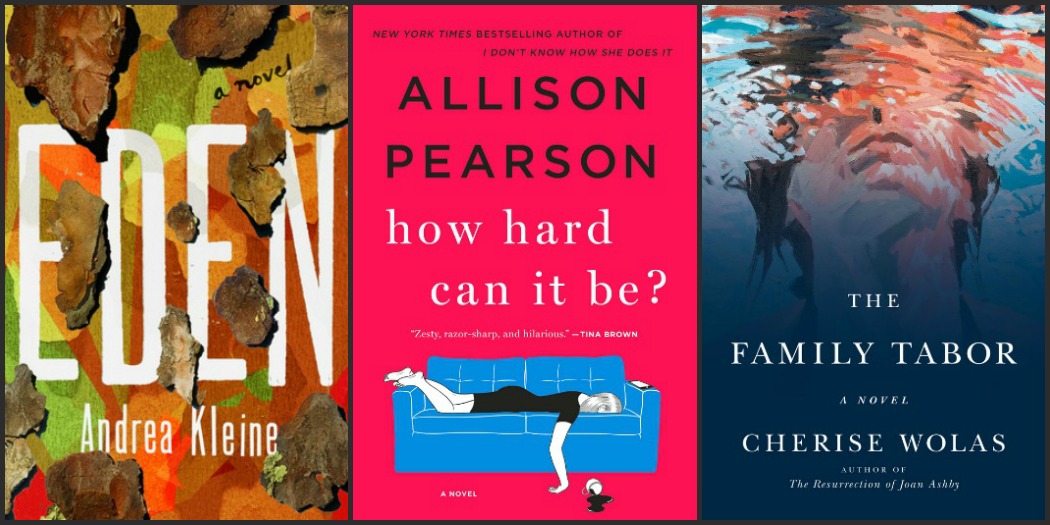 I started Eden by Andrea Kleine right at the start of six days of visitors and so only read the first half here and there, not giving it the focus it really deserved. I sped through the second half once everyone was gone, and liked many aspects of this book, though also found flaws. I'll be reviewing it with Give Me Your Hand by Megan Abbott next week. It took me longer than usual to get through listening to How Hard Can It Be? by Allison Pearson, but the last five hours my listening was almost nonstop. I thoroughly enjoyed this audiobook and will be highly recommending it, especially to women in their 40's and beyond! My most pleasant surprise this week was The Family Tabor by Cherise Wolas. I was on the fence about even trying this one. I'd heard a couple of negatives on it and the Goodreads reviews are all over the place, with some reviewers completely slamming it. Happily, I really, really liked it. It's a story of a close-knit Jewish family in crises; crises of conscious, faith, marriage, career and family all woven together in a beautiful story. Full review coming soon.
Currently Reading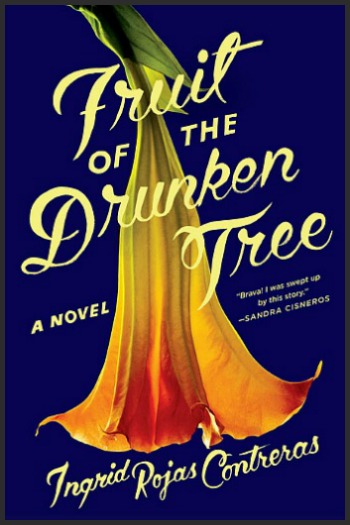 I'm not listening to anything right now, so only have Fruit of the Drunken Tree, a debut by Ingrid Rojas Contreras, going right now. Since I've barely begun (only at about 15%), it's too early to say much about it other than the writing is strong and I like the back and forth narration that Contreras has used. No matter what, you've got to love that cover!
Likely to Read Next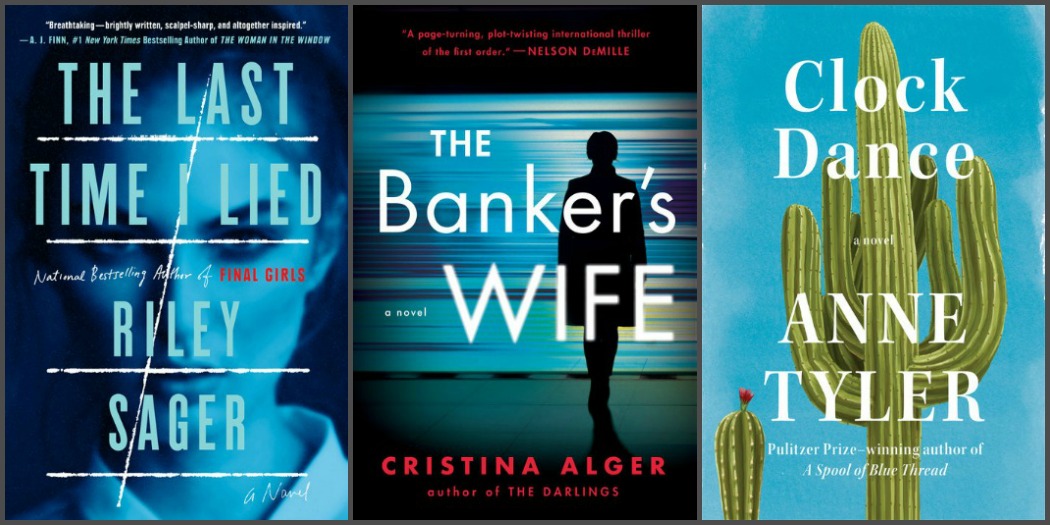 I'm itching to start another audiobook and it's either going to be The Last Time I Lied by Riley Sager or The Banker's Wife by Christina Alger. The Last Time I Lied falls outside of the type of books I usually go for, but I've read some great reviews and thought it might be good to change things up a bit. But, it's long! The Banker's Wife is a couple hours shorter and maybe a safer read for me. I'm torn, so will likely poke around on Goodreads and listen to the samples of both before making my call. No wavering on my next book to read. it WILL be Clock Dance by Anne Tyler. I was so disappointed not to be given an ARC of Tyler's latest, but will be downloading this book first thing Tuesday morning. I've read many of Tyler's books, and though I haven't liked every single one, most have been wonderful. I think of her as a national treasure.
I hope you have a great week in books!
Disclaimer: There are Amazon Associate links contained in this post.