This post may include Amazon links. As an Amazon Associate I earn from qualifying purchases.
Hosted by Kathryn at Book Date
The second half of August is always a little bitter sweet for me. Yes, it's still vacation, but the school year is looming out there and it's hard to ignore. I actually went in and worked on curriculum with the math team two days last week and that made the school year feel all too close. I have two weeks left and they're going to be filled with grandkids. Tomorrow I'm off to Bozeman for a visit with the two who live there and the following week I'll have the 2-year old who lives here for a few days. Good thing I got a lot of reading in last week because I have a feeling I'll be slowing down quite a lot. (Thanks for all the good wishes last week. I'm doing much better and the black eye gets a little lighter every day.)
Last Week's Reads

I'm not sure how, but I had a four book week! It helped that I was already halfway through with both The Distance Home by Paula Saunders and A Double Life by Flynn Berry. You can check out my review of The Distance Home here. I listened to A Double Life and thought both the book and the narration (by Fiona Hardingham) were just okay. I'm saving this one for an upcoming set of mini-reviews pairing two domestic thrillers. Now let's move to the realm of awesome. Both Where the Crawdads Sing by Delia Owens and Vox by Christina Dalcher belong there. These debuts couldn't be more different, except that I couldn't put either of the books down. My review of Crawdads will post this Thursday and Vox will likely be the following Thursday.
Currently Reading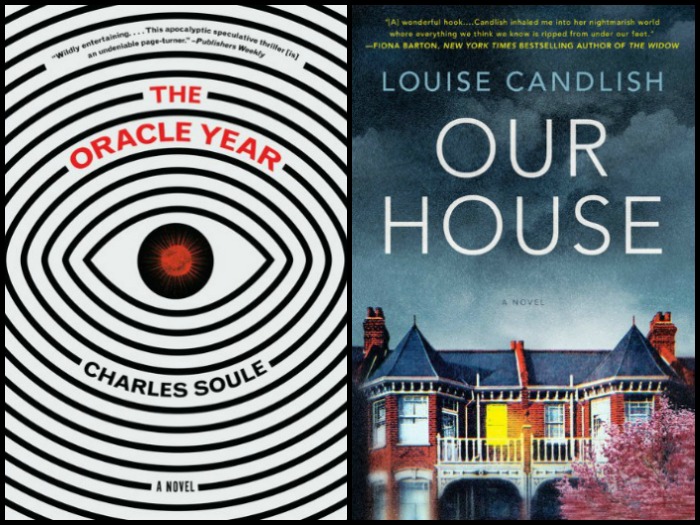 After finishing Where the Crawdads Sing and Vox back-to-back I was feeling a little hungover. I needed something really different, I had no August ARC's left, and it felt a little too early to start in on September releases. So, I took a look at Amazon's Best Books of the Year So Far list. I've had luck there in the past and thought it was worth a shot. The Oracle Year was on their list both in literature & fiction and in mysteries & thrillers, plus its overall rating was 4.5 stars. I tried the sample and was hooked. I'm only at about 15%, so hope this story of a man who wakes up one morning with 108 predictions about what the future holds up. I'm about to start listening to Our House by Louise Candlish and will eventually pair this book's review with A Double Life. The premise of coming home and finding your family gone and strangers moving into your house is hard to resist!
Likely to Read Next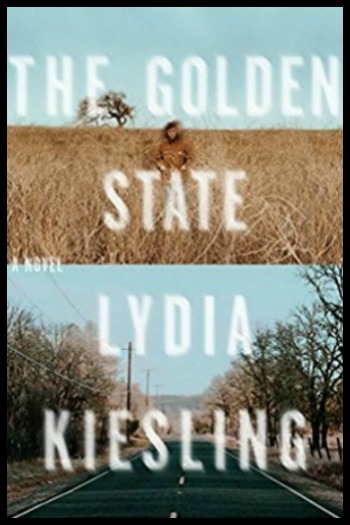 Next up I'll be turning to September releases and plan on starting with The Golden State by Lydia Kiesling. This gritty debut features a single-mother trying to get by in a fractured California mobile home community. In Library Journal's words, it is "Strongly recommended for readers who enjoy contemporary literary fiction and can handle a few swear words."
I hope you have a great week in books!
Disclaimer: There are Amazon Associate links contained in this post.