This post may include Amazon links. As an Amazon Associate I earn from qualifying purchases.
Hosted by Kathryn at Book Date
Good thing I read a lot of books earlier this month because this last week was all fits and starts. Keeping up with a 2-year old and 5-year old leaves little time for anything else. Bravo to all of you who do it every single day. My reading was off, but I can't really blame the kiddos. My choices weren't great, either. I did get one huge project done last week though; I finished my Novel Visits Fall Preview 2018 and will be sharing the 16 fall release books I'm most looking forward to tomorrow. You'll want a paper and pen handy for this one!
Last Week's Read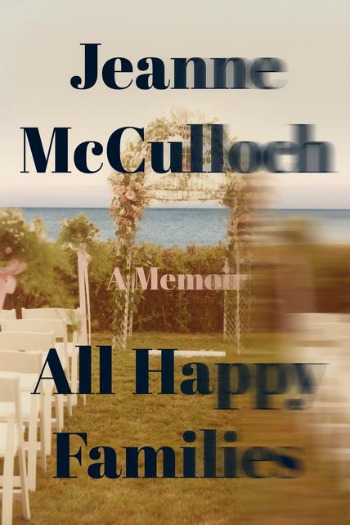 I started out the week reading The Oracle Year by Charles Soule, but by the midpoint I just couldn't do it anymore. The story kept getting stranger and stranger until I flat out didn't care what was going to happen. For my sanity, I had no choice but to make it a DNF. Since fiction wasn't working, I decided to go with a memoir and turned to All Happy Families by Jeanne McCulloch. This one was much easier reading, but again I wasn't really drawn in. It's a memoir of many things: a family home by the sea, happy marriages that stop being happy, alcoholism, wealth, endings. McCulloch's memoir didn't do much for me and I'm not planning on doing a review, so this is it.
Currently Reading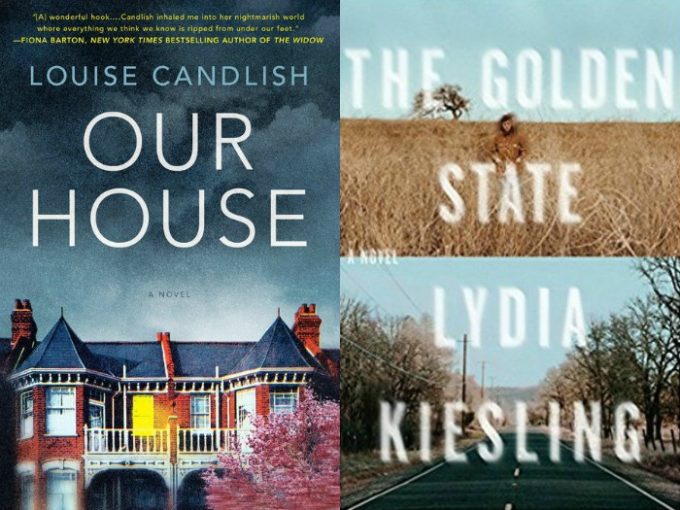 I'm still listening to Our House by Louise Candlish. I got a chapter in here and there last week, but didn't make a huge amount of progress in this story of a woman who comes home to find her house has been sold and strangers are moving in. I will say that the plot seems to be getting more and more unbelievable the further I go. On the plane last night, I started The Golden State by Lydia Kiesling. It's the story of a single-mother who flees her hectic life and retreats to the safety of the high desert home left to her by her grandparent. I'm definitely not far enough along to have an opinion yet.
Likely to Read Next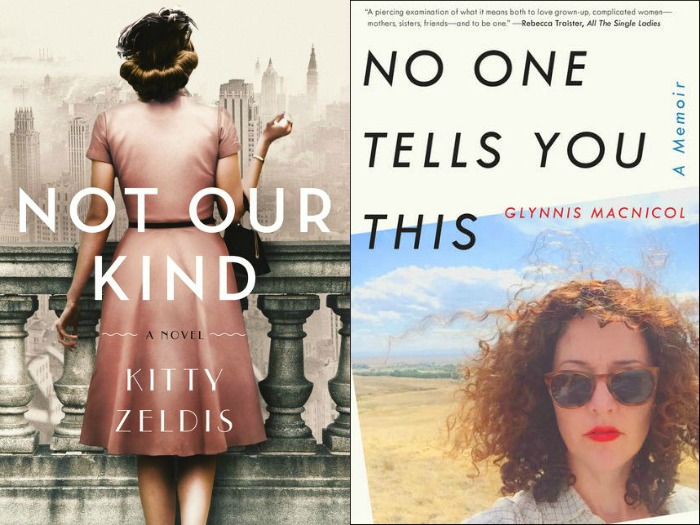 I have loads of September books on my "to be read" list and Not Our Kind by Kitty Zeldis is where I'll turn next. The time feels right to read this post-WWII historical fiction about two women with completely different backgrounds who develop an unlikely friendship. While I was out of town a few library holds came in which I may or may not get to, but the audiobook hold on No One Tells You This by Glynnis MacNicol is one I'm definitely going to try. After All Happy Families, I'm a little hesitant on memoirs. Hopefully, listening to this one from a successful woman who at 40 hadn't met society's expectations of a having a husband or child will fix that.
I hope you have a great week in books!
Disclaimer: There are Amazon Associate links contained in this post.