This post may include Amazon links. As an Amazon Associate I earn from qualifying purchases.
Hosted by Kathryn at Book Date
August is upon us and my month started out with a very eventful week. It was my birthday on Thursday and that night I got together with friends for cocktails and celebration. The next day one of my sons and his little family came for a short visit. But, the day before my birthday, I had a small mishap that left me with bruised ribs, a sprained wrist, stitches in my forehead, and the worst black-eye you've ever seen. The gash in my forehead tore a small artery and the amount of bleeding was amazing! I feel moistly fine now, but look horrendous. Even big sunglasses don't fully cover the bruising. I wish I could just hideout with books for the next couple weeks, but that's not going to be possible. I hope your week was not quite as eventful!
Last Week's Reads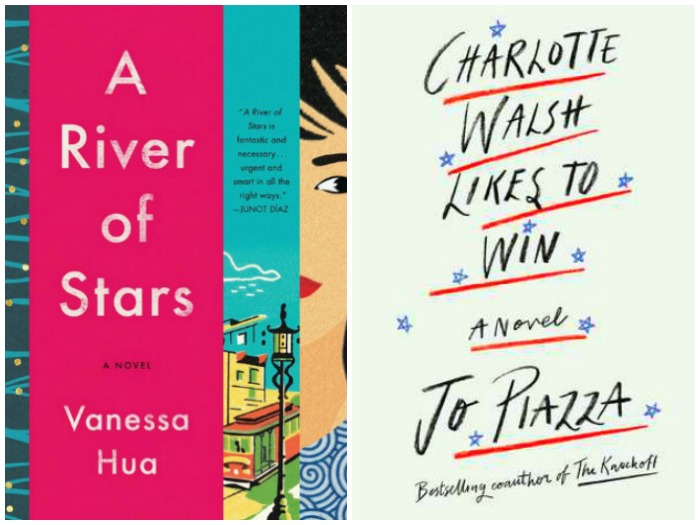 I finished both these books before all the drama began. A River of Stars by debut author, Vanessa Hua, had much to like about it. Hers is the story of a pregnant Chinese woman sent to the U.S. to insure that the son she's carrying will have U.S. citizenship. As you'd suspect, her journey turns out to be much more complicated than that. A River of Stars publishes on 8/14 and my review will be near that date. Jo Piazza did an amazing job with perhaps the most timely novel I've ever read, Charlotte Walsh Likes to Win. I listened to this one and don't want to say anything about it today, but come back tomorrow for my full audiobook review.
Currently Reading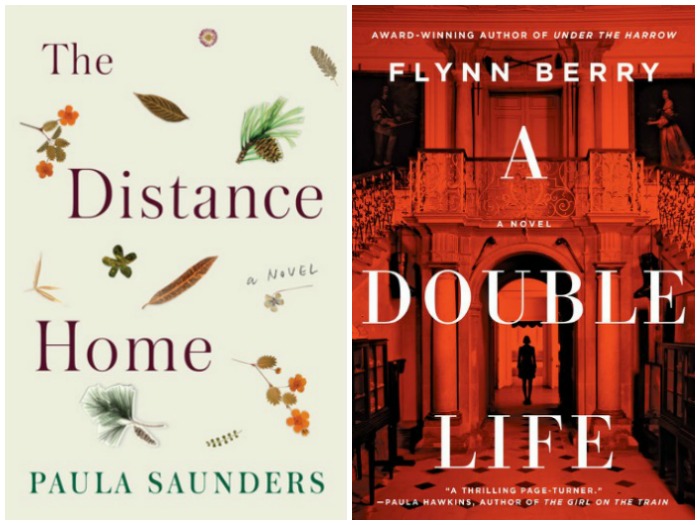 I'm nearly finished with The Distance Home by Paula Saunders. Her debut follows a very dysfunctional South Dakota family in the years following WWII. The story is both beautiful and harsh, with much to appreciate about Saunders's writing. I'd gone five or six days with no audiobook and was itching to do some listening, so just started A Double Life by Flynn Berry. I've had a bit of trouble focusing and thought a smart, thriller would be just the thing to grab my attention. After only an hour, I think it's working!
Likely to Read Next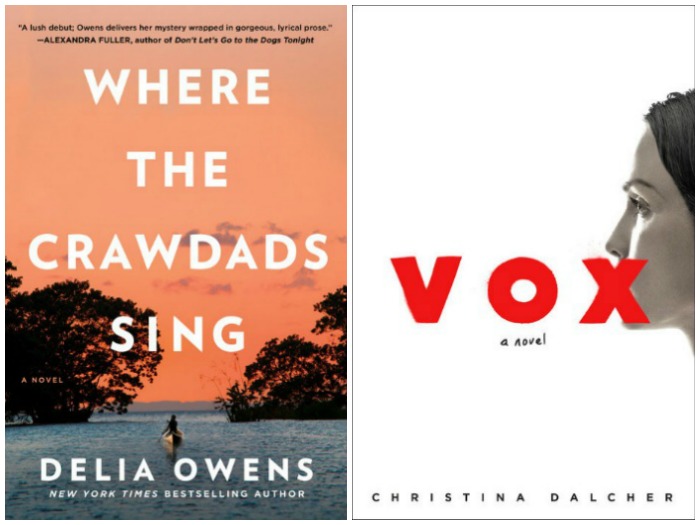 Next up for me is definitely Where the Crawdads Sing by Delia Owens. Sarah at Sarah's Bookshelves has gone from saying this book was great to saying it was actually one of those books that left her with a hangover. I NEED a hangover! Where the Crawdads Sing is yet another debut, this one part coming-of-age, part mystery, all beautifully written. From there I think I'll need something a little different and that's exactly what Vox by Christina Dalcher promises to be. August seems to be a huge month for debuts and Vox is yet another. This dystopian novel is set in a future U.S. in which women are only allowed 100 words a day. Can you imagine?!?
I hope you have a great week in books!
Disclaimer: There are Amazon Associate links contained in this post.