This post may include Amazon links. As an Amazon Associate I earn from qualifying purchases.
Hosted by Kathryn at Book Date
I hope everyone in the affected areas weathered Florence without too much disruption to your lives. I've never experienced a hurricane or a tornado, so find them both fascinating and horrifying. My week was a whirlwind, but just of activity, not weather. Back to School Night was Thursday and though I enjoy meeting parents, it makes for a really, really long day. On Saturday, my grandson turned one and family/friends celebrated with a big party. William was happy with all the activity, but didn't care much about anything else. It's amazing how fast a year goes!
Last Week's Reads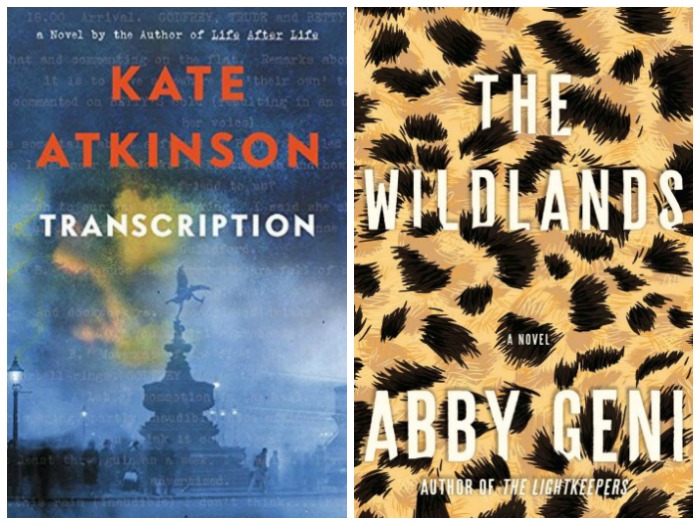 It pains me to say it, but Kate Atkinson's Transcription was a HUGE disappointment. Being that it was about a woman and her role during WWII (and 10 years later), I expected the same breathless excitement I got with Life After Life. It just didn't happen. I felt bored more than anything. I'll likely do a full review of Transcription, but I'm not sure when. On the other hand, I thoroughly enjoyed listening to The Wildlands by Abby Geni. In fact, I had two hours left on Saturday morning and was so excited to drive to the birthday party, because the round trip takes exactly two hours! The story is unique, very well told and the narration by Carol Monda was terrific. I'll be reviewing The Wildlands later this week.
Currently Reading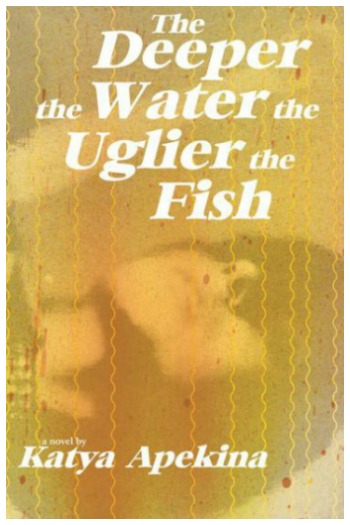 I felt like I was taking a bit of a chance on The Deeper the Water the Uglier the Fish by Katya Apekina. It's from a smaller publishing house, Two Dollar Radio; you couldn't get it on NetGalley or Edelweiss, but had to request a review copy directly from the publisher. At over halfway through, I'm thrilled to say it was well worth the risk. I'm loving this coming-of-age story about two teenage sisters sent to live with the father they've never really known after their mother tries to kill herself. It's mainly told by the two girls, but MANY other people fill in parts of their story. I initially thought so many narrators might get annoying, but it really works. I'm excited to get back to this book.
Likely to Read Next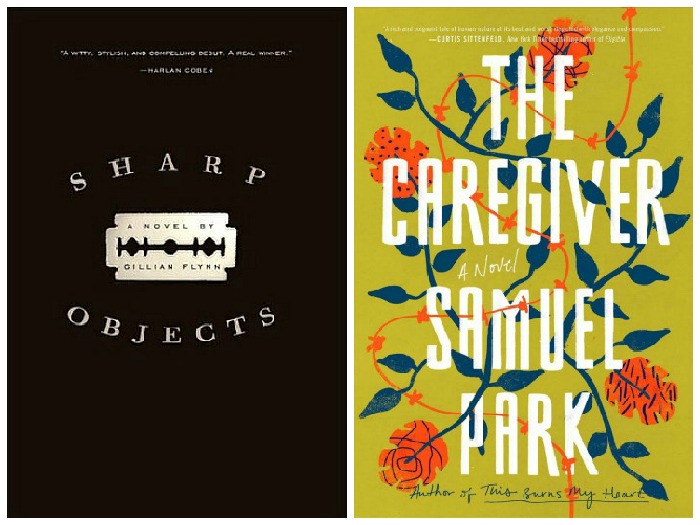 I let my HBO subscription go earlier this year and am already regretting it because of all the talk around their adaptation of Sharp Objects by Gillian Flynn. However, this is a book that I've never read, so I think I'm going to bridge the gap between reading and watching, by turning to the audiobook. I listened to the sample and liked what I heard, so plan to start listening this week. The Caregiver by Samuel Park will round out my September books. (Finally! It seems like I've had SO many this month.)
I hope you have a great week in books!
Disclaimer: There are Amazon Associate links contained in this post.