This post may include Amazon links. As an Amazon Associate I earn from qualifying purchases.
Oh happy day! Finally, 2020 does something right. I am so thrilled to see Joe Biden and Kamala Harris heading to the White House. I know half the country doesn't feel this way, and I feel for them, but perhaps with a little more calm in out government both sides can once again learn to work together. I keep reassuring my adult children that compromise used to work in our country. We can only hope. Additionally, I'm thrilled that my young granddaughters will grow up seeing the first of many women leading at the top levels of our country. Go, Kamala!
Now, onto books! My reading has been on the slow side, thanks to hours spent watching election coverage, but I finished my last ARC of the year last week. (Not including some that I ended up taking a pass on.) I've now moved into a sort of impulse reading phase. It's sort of free reading, but not very organized and completely dictated by mood…the only way to go right now!
Hosted by Kathryn at Book Date
Last Week's Reads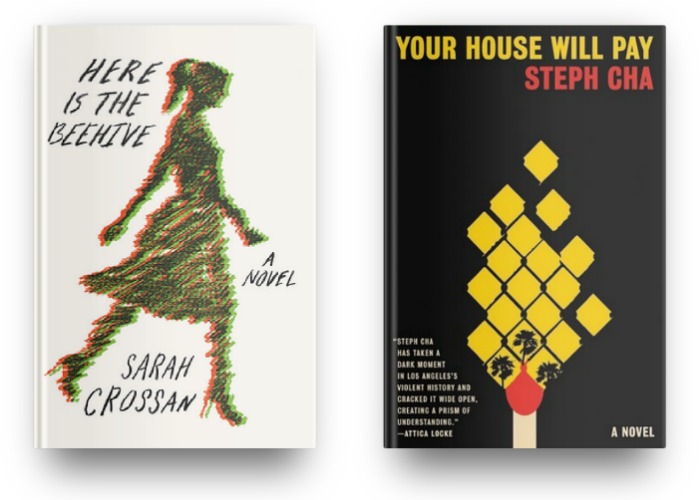 Here is the Beehive by Sarah Crossan was a very different sort of story about a woman completely obsessed by her dead lover and his wife. I'm still not sure if I really liked it or not, but it definitely held my interest. Mini-review at the end of the month.
I listened to Your House Will Pay, a backlist book by Steph Cha and I really, really liked it. The narrators were great, and the story completely absorbing. It follows two shootings in L.A. The first took place shortly after the Rodney King police beating and the second twenty years later, with the two being closely connected. A review of this will also be later this month.
DNF – I tried, but just wasn't feeling Memorial Drive by Natasha Trethewey. I think this memoir of her mother's murder was just too heavy for reading in a week filled with so much tension.
Currently Reading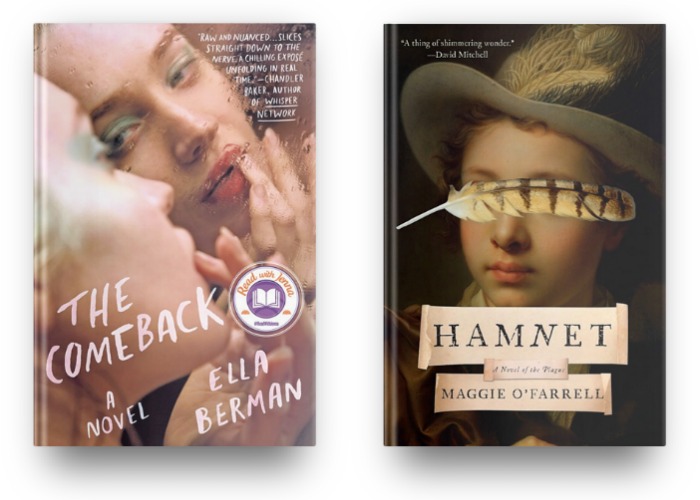 The library, both physical and electronic, has been good to me lately, delivering lots of reading options. I needed something on the lighter side, so started The Comeback by debut author Ella Berman. I'm now over halfway through and know it was the right pick for right now. I'm eager to see how this story of a wrecked Hollywood starlet ends.
I'd originally though I would read Hamnet by Maggie O'Farrell, but an audiobook hold came up and since I wasn't listening to anything, decided to give it a try. After about three hours, I'm liking this story of Shakespeare's family much more than I'd expected. It's truly amazing the wide variety of stories that O'Farrell is able to write.
Likely to Read Next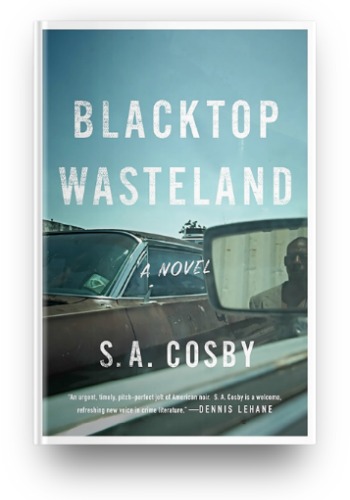 I put a library hold on Blacktop Wasteland by S.A. Cosby a long time ago and it's finally come in. While waiting, I also requested an ARC, but then never got to it. Now that I have both, this is one of those 2020 ARCs that I will return to. Looking forward to this thriller that many I trust have loved.
I hope you have a great week in books!