This post may include Amazon links. As an Amazon Associate I earn from qualifying purchases.
Hey, everyone. How are you doing in the midst of this scary coronavirus pandemic? Don't you feel like were living inside a dystopian novel? On Thursday the governor of Washington closed schools here through at least April 24th. That's six weeks. Teachers and administrators are trying to quickly figure out ways to deliver distance learning to the students of our district. They've told the teachers to stay home until Thursday, when we report back to school to do what we can. I think this could change the face of education because innovations are going to come out of it. I know many of you are dealing with bored kids at home, working from home, the anxiety that comes with all of this, and just trying to fill the long days ahead.
Tomorrow, I have something to help! My Spring Preview 2020 has 16 new books to help get you through this crazy spring! So, stop on by tomorrow and take a peek and in the meantime, stay safe and healthy.
Hosted by Kathryn at Book Date
Last Week's Reads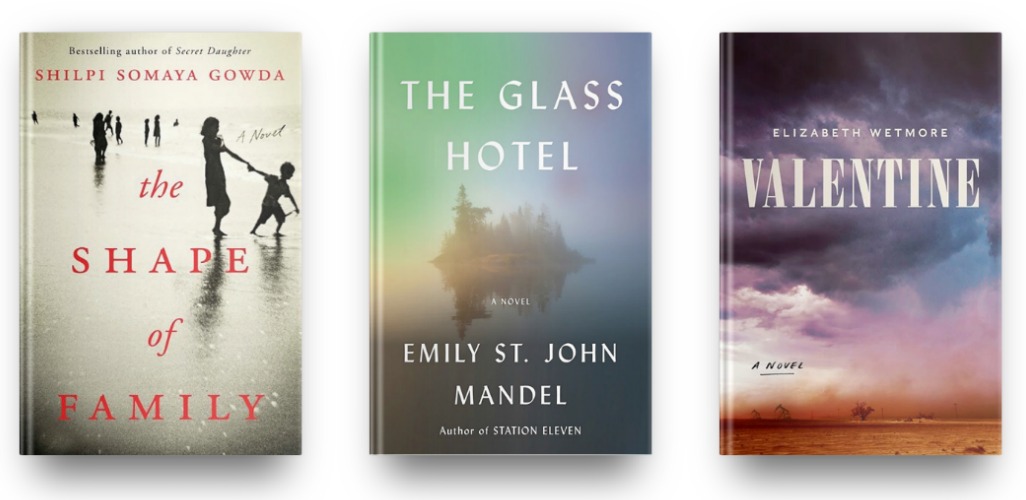 I was nearly finished with The Shape of a Family by Shiilpi Somaya Gowda when the week began. This is one that I really liked the beginning and the end of the book, but the middle had me rolling my eyes. The author wrote about grief beautifully, but strayed too far from that theme to keep her story cohesive. I'll do a mini-review next week.
I listened to The Glass Hotel by Emily St. John Mandel and was always engaged, but can't say I loved it. In fact, it's really hard to even say what the book was about. At its enter was a Ponzi scheme and it followed a bunch of people very loosely connected, but??? Let's just say, Mandel's writing is still stellar, but it's no Station Eleven.
Speaking of great writing, debut author Elizabeth Wetmore also delivered in Valentine. This story starts with the rape of a young teen in 1976 Odessa, Texas and then follows her and several other women as they try to find their way through life in a time and place that didn't value women. It was a very pleasant surprise and I'll be reviewing it soon.
Currently Reading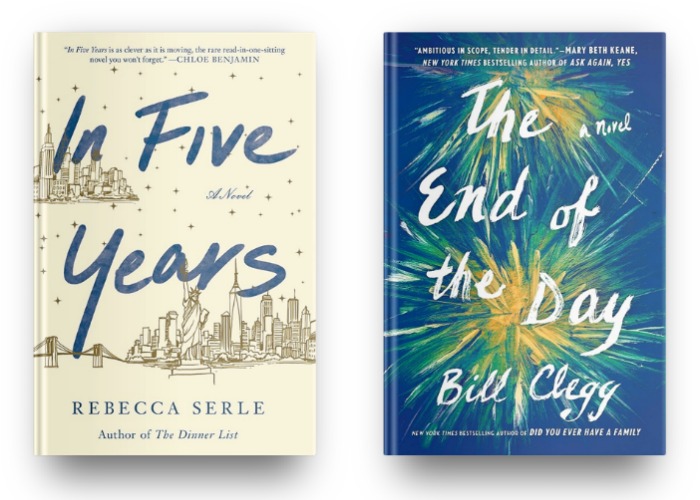 I'm currently listening to

In Five Years

by Rebecca Serle and am finding it perfect for where my mind is right now. I've found focus a little difficult this last week, but this one is light and easy to listen to, so a good distraction. It reminds me a bit of the earlier Taylor Jenkins Reid's books.
I wanted to give myself a reading treat, so went all the way to a June release, The End of Day by Bill Clegg. I adored his debut, Did You Ever Have a Family, and have been eager to read his sophomore novel. I'm at the 50% mark, and like it, but so far am not overwhelmed by the story, though I get the sense it's building to something big.
Likely to Read Next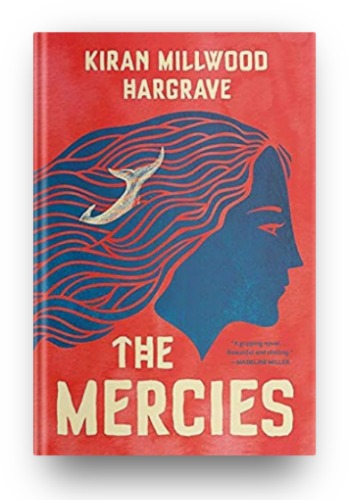 I had a library hold on The Mercies by Kiran Millwood Hargrave and it came in on Friday. I picked it and a couple of other books up not knowing that the libraries here were closing the next day. I wish I'd picked up a few more books, but luckily I have a bunch on my Kindle! Anyway, I'm looking forward to trying this novel about a 1600's Norwegian town where the men are totally wiped out.
I hope you have a great week in books!