This post may include Amazon links. As an Amazon Associate I earn from qualifying purchases.
Welcome to May! I don't exactly know why, but I'm so happy to see April behind us. Our stay-at-home order has been extended until the end of  May, plus I'm teaching from home through the middle of June, so not much is changing. And yet, we're moving forward and have more daylight everyday which I think really helps. Another thing that's been helping my state of mind has been Hulu. I signed up a couple weeks ago mostly to watch Little Fires Everywhere (loved), and now I'm watching Mrs. America (also great), and Normal People. I'm loving Normal People, but have to take it in small doses because watching this story the intense relationship between Connell and Marianne is more painful to watch than it was to read. I mean that in the best possible way!
I hope you'll come back tomorrow for a special post, Reading in the Midst of a Global Pandemic. It's just a few thoughts on how reading has changed for many of us during this weird new time, but now let's move on to this week's books!
Hosted by Kathryn at Book Date
Last Week's Reads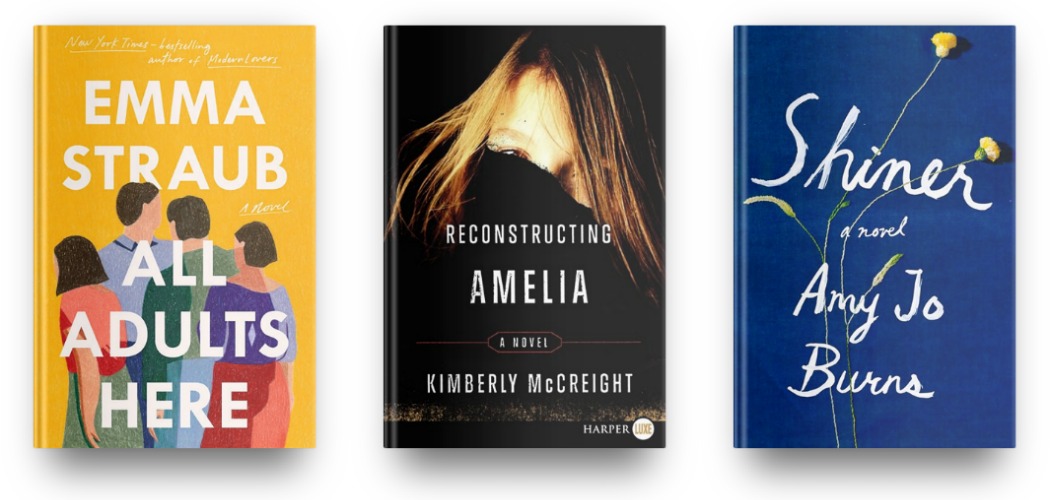 I liked All Adults Here by Emma Straub, but I think it suffered a bit from my current state of mind. I enjoyed the first three quarters of this story about a mother and her three adult children finding new ways to connect, but then I grew a little tired of it. Honestly, I don't at all think it was the book. It's me and the world. I find this happening with a lot of books for me right now. All Adults Here is a current Book of the Month Club selection, so it clearly has a lot going for it. (Mini-review later this month.)
Audiobooks have been my sweet spot lately. I thoroughly enjoyed listening to Reconstructing Amelia by Kimberly McCreight. In fact, I decided that I want to also listen to her new book, A Good Marriage, which is released tomorrow. It will be my next audiobook and perhaps I'll do a double review once I finish that one.
Shiner by Amy Jo Burns, I'm not even sure what to say about this one. I had sparks hope in the first half. I finished, but have little good to say about it. I've never been to the Appalachia area, but I'm aware of the history of life there and the many struggles people have had. Unfortunately, it seemed to me that this book focused on the worst extremes and turned them into caricatures. I skimmed the last half. (Mini-review later this month.)
Currently Reading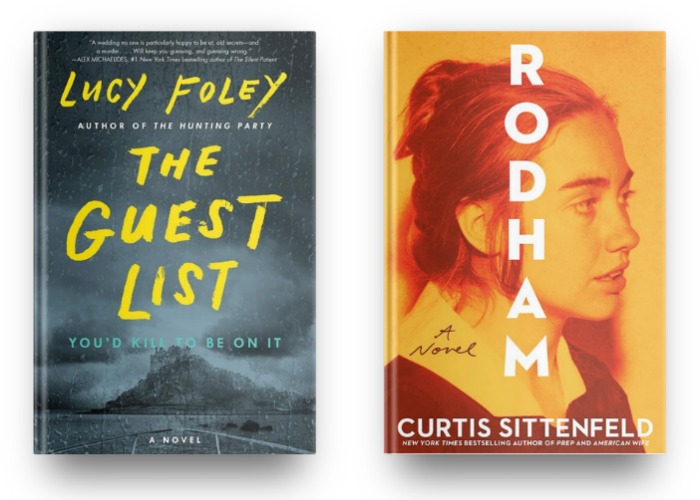 I'm now listening to a mystery/thriller, The Guest List by Lucy Foley. About a wedding taking place on a small island off the Irish coast, a bloody body has just been found, and I'm in! This is exactly the sort of book that is working for me right now. Fun and easy rule my reading life.
Only at the 10% mark on Rodham by Curtis Sittenfeld, it's too early for me to have any sort of real opinion about it. So far, I've enjoyed the book and look forward to reading more of Sittenfeld's reimagined life for Hillary Rodham Clinton had she NOT married Bill.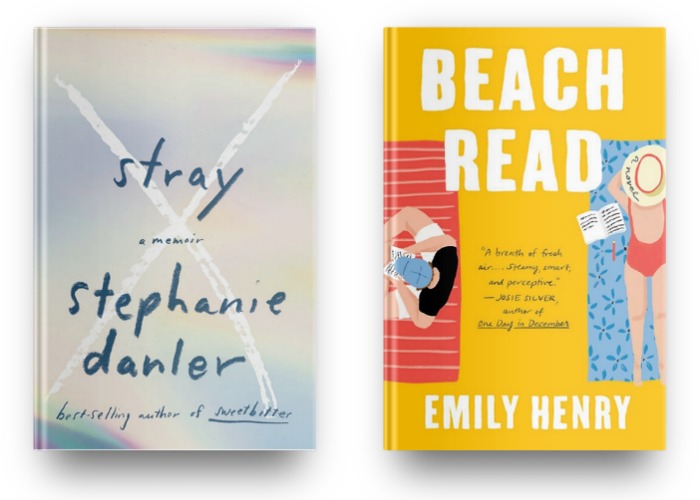 Let me be honest, what I'm going to read next changes moment by moment, so these are both just great big maybes! I am looking forward to reading Stephanie Danler's memoir, Stray. Early readers have shared that it's pretty raw and intense, but also very good. I'm a little curious how this one might be on audio. Either way, I'll be getting to it soon.
Of all the May books I have, Beach Read by Emily Henry seems to be billed as the lightest and most "beach read" like. Since I seem to need those books as sort of palette cleansers right now, this may be the perfect book to turn to after finishing the more serious Rodham.
I hope you have a great week in books!