This post may include Amazon links. As an Amazon Associate I earn from qualifying purchases.
It's hard to know what to say today. I don't want my grandchildren growing up in a country where a Black man can be murdered by a police officer, while three others look on. Three of my four grandkids are blonde haired and blue eyed, and they're all white. They'll never have to face the same fears their Black friends will and that's just wrong. It's always been wrong, and it has to change. We all have to role in that change. It's sad that peaceful, meaningful protests have had the spotlight taken off of them by violence, destruction, and organized looting. As a society, we can't go on like this. We must put an end to racial injustice. We should have done it a long, long time ago.
In case you missed it, I shared my Summer Preview 2020 last week. It features the 20 new books I'm most looking forward to in June, July and August.
Hosted by Kathryn at Book Date
Last Week's Reads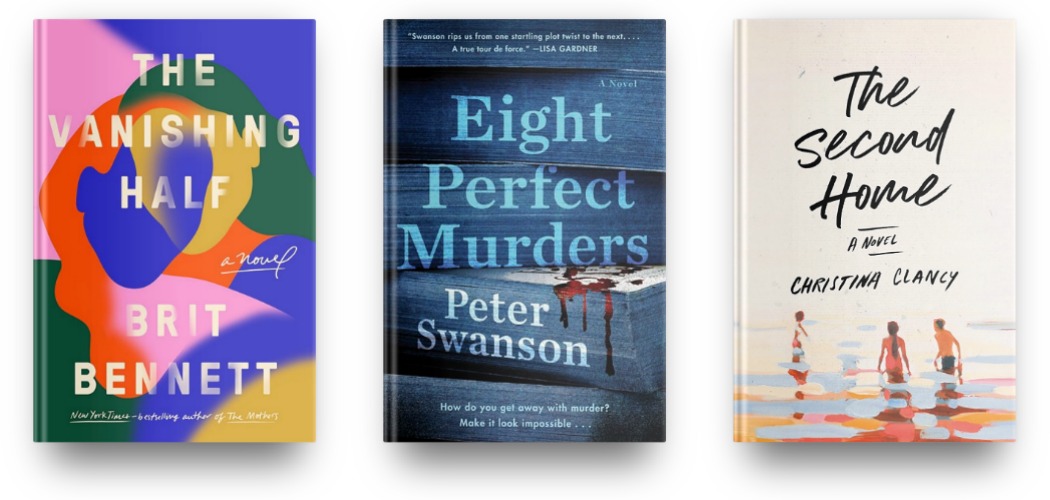 I'm happy to report that Brit Bennett's sophomore novel, The Vanishing Half, is every bit as good as her debut, The Mothers (my review). In fact, I think I liked The Vanishing Half even more than The Mothers, and that says a lot! Next week I'll have a full review this story of light-skinned black twins, whose lives take very different paths when one chooses to pass for white and the other returns to the odd little community they grew up in.
For most of the book I enjoyed listening to Eight Perfect Murders by Peter Swanson. It had tie-ins to a wide variety of murder mysteries and that was fun, but by the last quarter, I grew a little tired of the whole thing!
The Second Home by debut author Christina Clancy turned out to be a little more serious than I had expected, but I really liked it. This is the story of a family with a summer home on Cape Cod, where one summer things go terribly wrong, driving a wedge firmly between their three teenage children. Full review on Thursday.
Currently Reading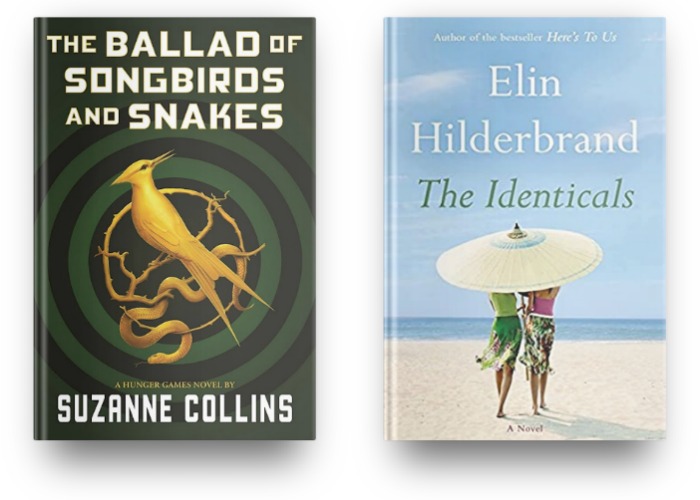 I only have about 50 pages left in The Ballad of Songbirds and Snakes by Suzanne Collins, and am happy to report that I've been enjoying it. I've seen a lot of reviews that haven't liked the last third of the book, and I agree that it doesn't have the wow factor of The Hunger Games, but I've been engaged throughout and want to see where Snow's early years end up.
I listened to samples of a whole bunch of audiobooks, but nothing was working for me, so I turned back to Elin Hilderbrand. I enjoyed 28 Summers so much on audio, that I went to her backlist and am now about halfway through The Identicals, the story of estranged twin sisters, one living on Nantucket, and the other on Martha's Vineyard. It's exactly the sort of lighter listening that I seem to crave right now.
Likely to Read Next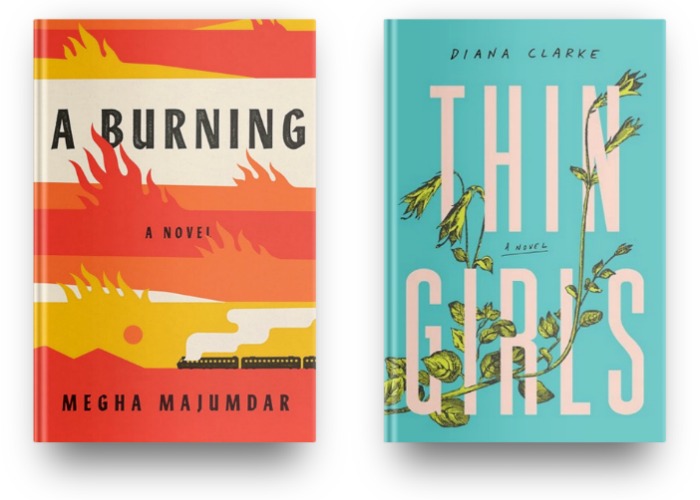 I'm really not sure what I'll read next. I've put a few books about race on hold through Libby, so when those come up, I'll turn to them. In the mean time, I think I'll next read A Burning by Migha Majundar. This propulsive debut about three very different people in present day India seems to be a sort of literary thriller and has been getting a lot of great buzz.
Wow! Yet another book about twins, Thin Girls by Diana Clark tackles a lot of issues including body image, eating disorders, and what it means to be a woman today. Debut author Clark does all this through the lives of two very different, but also very close sisters.
I hope you have a great week in books!