This post may include Amazon links. As an Amazon Associate I earn from qualifying purchases.
Well the country is a hot mess, people are fighting about wearing masks, no one really knows what's going to happen with schools, and week by week the COVID number are growing at an alarming rate. Amidst all that, I'm going to attempt Montana 2.0. I know traveling is not the best idea, but I've followed all social distancing protocols and my son and grandkids have mostly done the same. I'm literally going to just drive there and then park myself at their house for a week. From there, I hope to head to a family vacation home in Oregon that is also fairly isolated. Fingers crossed all will go well this time. I've been alone for far too long.
With the trip, I'm not going to be posting as much as usual here the next couple of weeks. Tomorrow, I have a post called An Education on Racism in America, where I share the books I've been reading to better educate myself. Next Tuesday, I'll share my July Mini-Reviews, which will include six July releases. Beyond that, it all depends on time and my willingness to write while with family. I'll still be posting regularly on Instagram, so if you're not following me there you can find me @novelvisits. Now, on to books!
Hosted by Kathryn at Book Date
Last Week's Reads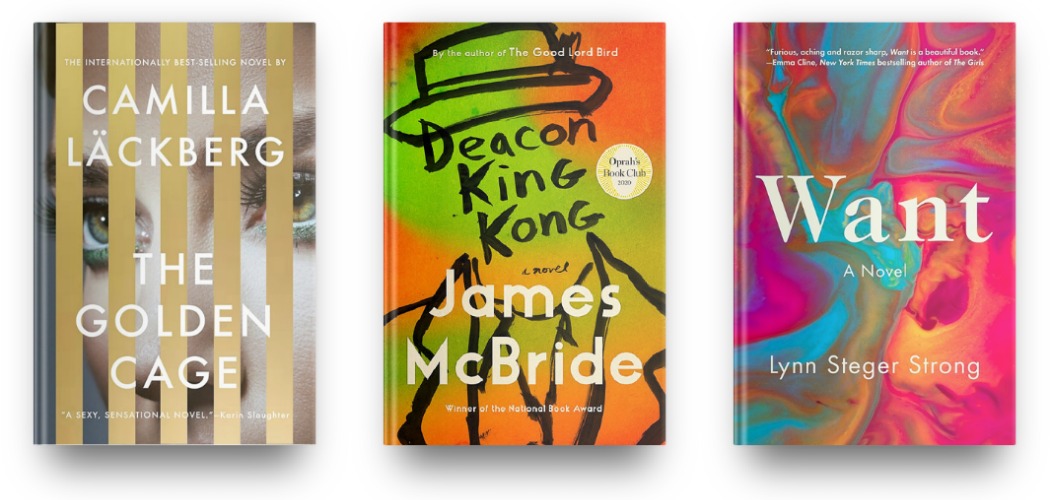 The Golden Cage by Camilla Läckberg turned out to be a perfect sort of breath-of-fresh-air read for me. It was a fun and easy thriller that kept me thoroughly engaged, even though some parts induced a little eye-rolling from me. Mini-review coming next week.
I also finished listening to Deacon King Kong by James McBride this week. I really liked it, but wish I had read it rather than listened. There were a lot of characters and relationships to keep track of, and I found it challenging on audio. That's unusual for me. I think I've had loved the book in print. I'm not sure when I'll get this reviewed, but probably in my next set of audiobook reviews.
The great surprise for me last week was how much I enjoyed Want by Lynn Steger Strong. This is one of those love or hate books and I definitely fell on the love side. It's a character-driven story where not a lot happens as the reader gets to know a woman struggling through her own life. I like those angst filled stories! Mini-review next week.
Currently Reading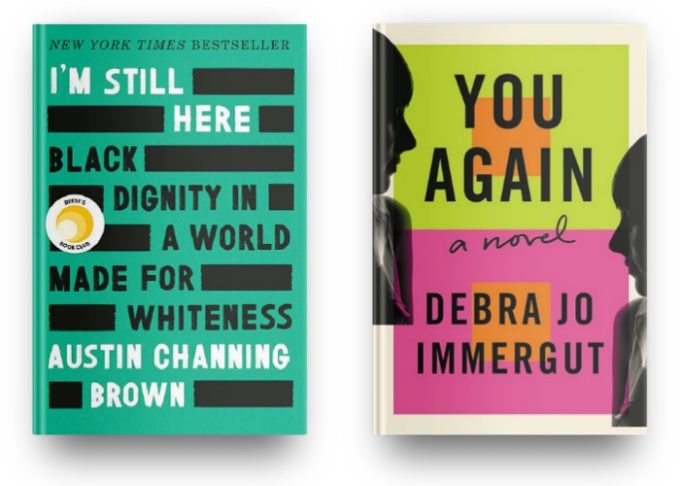 I'm nearly finished with my current audiobook, I'm Still Here by Austin Channing Brown. It's not that I've had a tremendous amount of listening time, but that this is a short book, with the audio being just under four hours. In it Brown shares her experiences with racism in America and explores how and why the racial divide is still so wide. It's excellent!
Just past the halfway point in You Again by Debra Jo Immergut, I'm curious to see how it's going to wrap up. The story follows a 46-year old woman who keeps seeing her 22-year old self around NYC. There are also hints of some sort of psychological break, which all together makes for an intriguing package.
Likely to Read Next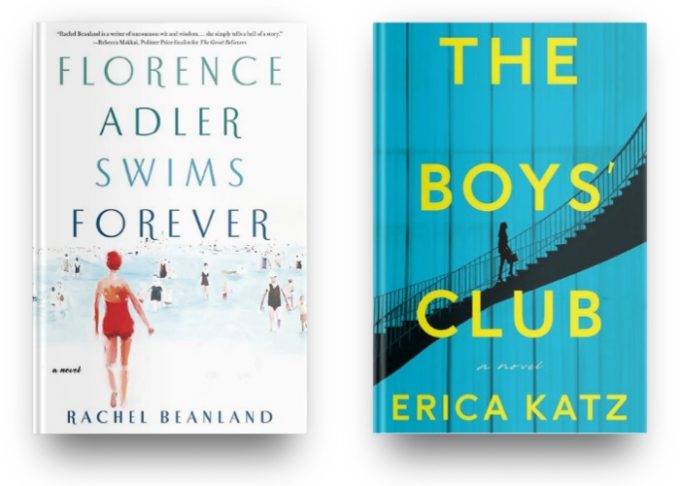 Florence Adler Swims Forever is one of the audiobooks I plan on listening to on my drive to Montana. It's over 10 hours long, so depending on how much I listen to in the next few days, it could last me the whole trip! I've seen a lot of great reviews of this historical fiction set in 1930's Atlantic City and the audiobook has a whole cast of narrators, which I always enjoy.
In print, I'll finally be turning to August books and I think The Boys' Club by Erica Katz will be my first. This debut thriller set in the business world has already been optioned by Netflix.
I hope you have a great week in books!