This post may include Amazon links. As an Amazon Associate I earn from qualifying purchases.
It's officially fall and though fall isn't usually my favorite season, I'm happy to see it arrive this year. I think any forward movement is good right now! Work days are long and stress is high, and I don't see that changing for a long time, but keep thinking that eventually it has get easier. Thank goodness for books because now more than ever I feel like they are a balm for my psyche. I'm definitely more picky about what I'll read, but when I find a book that works, it's a lovely escape and last week I found two!
Hosted by Kathryn at Book Date
Last Week's Reads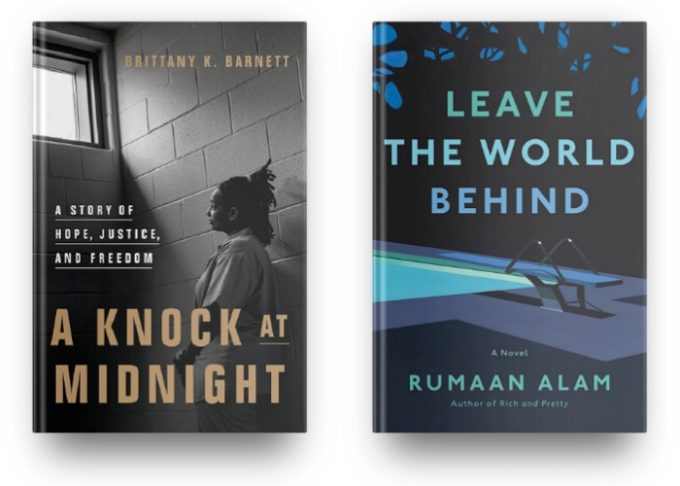 Wow! Just wow.  A Knock at Midnight by Brittany K Barnett was an amazing memoir. Attorney Barnett shares her own life and her work trying to free men and women who were given unreasonably long sentences, sometimes for doing next to nothing during the "War on Drugs" years. Her book makes so clear how that push starting in the 80's unfairly targeted Black and poor people. This will be a top read of the year for me. I'm hoping to give it a full review next week.
Then I picked up Leave the World Behind by Rumaan Alam and was again completely engrossed in this book. It's very different, but I loved it. A family on vacation at a lovely, isolated country house is shocked when the owners show up on their second night there. The couple is clearly shaken and talking of a huge blackout back in NYC. The next morning more strange things begin happening. It's a little bit dystopian and all about relationships and I loved it! I'd also like to get a full review of this book done soon.
Currently Reading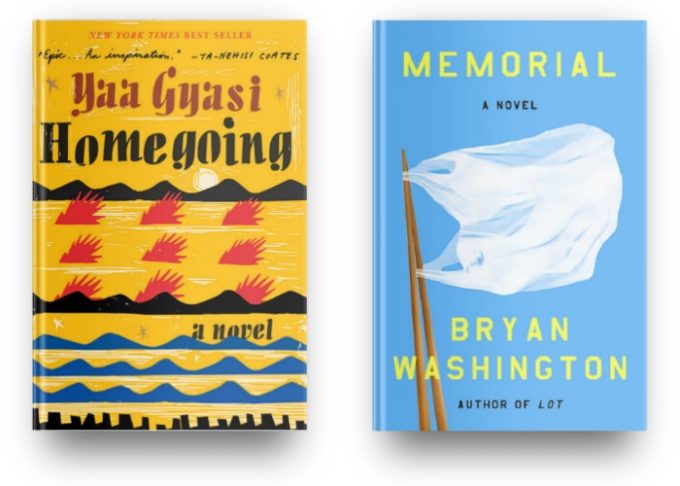 I only have a couple of hours left in Homegoing by Yaa Gyassi and am really enjoying it. For the first couple of chapters, I wasn't sure about this book, but then I just sort of fell into the story and can see why Homegoing is so beloved by many. For me it's much better than Transcendent Kingdom, which I'll be reviewing on Wednesday.
Memorial by Bryan Washington is probably one of the most hyped books of the fall. I'm at about the 40% mark and the further I get, the more I like it. I definitely don't think it will be a book for everyone in part because the writing style is a little different. His is a character driven story of a struggling gay couple written in short bursts, with lots of stops and starts. For me, right now, I really like that it moves the story quickly along. For those of you who care about this, Washington does not use quotation marks and there's a lot of dialogue. That no longer bothers me, but I always feel like it makes an author's writing feel a little pretentious .
Likely to Read Next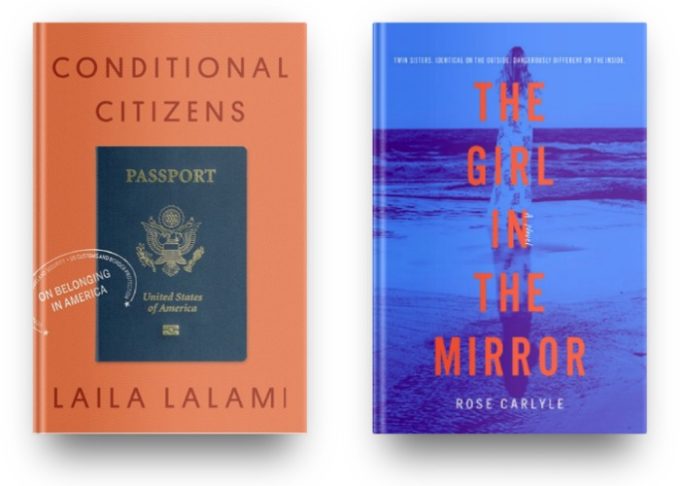 I plan on making my next audiobook Conditional Citizens by Laila Lalami. This is one of the many books whose release was pushed from the spring to the fall. I loved Lalami's last novel, The Other Americans (my review) and want to hear what she has to say about what it's like to be both an immigrant and an American and how a caste system still exists in out country of "equal rights."
For some weird reason I've read a lot of books this year that feature twins and The Girl in the Mirror is yet another. The two set out to sail the family yacht from Thailand to the Seychelles, but when they arrive only one twin is aboard. She's mistaken for the other and goes along with the mistake, slipping into her sister's life. Sounds like a fun thriller to me!
I hope you have a great week in books!