This post may include Amazon links. As an Amazon Associate I earn from qualifying purchases.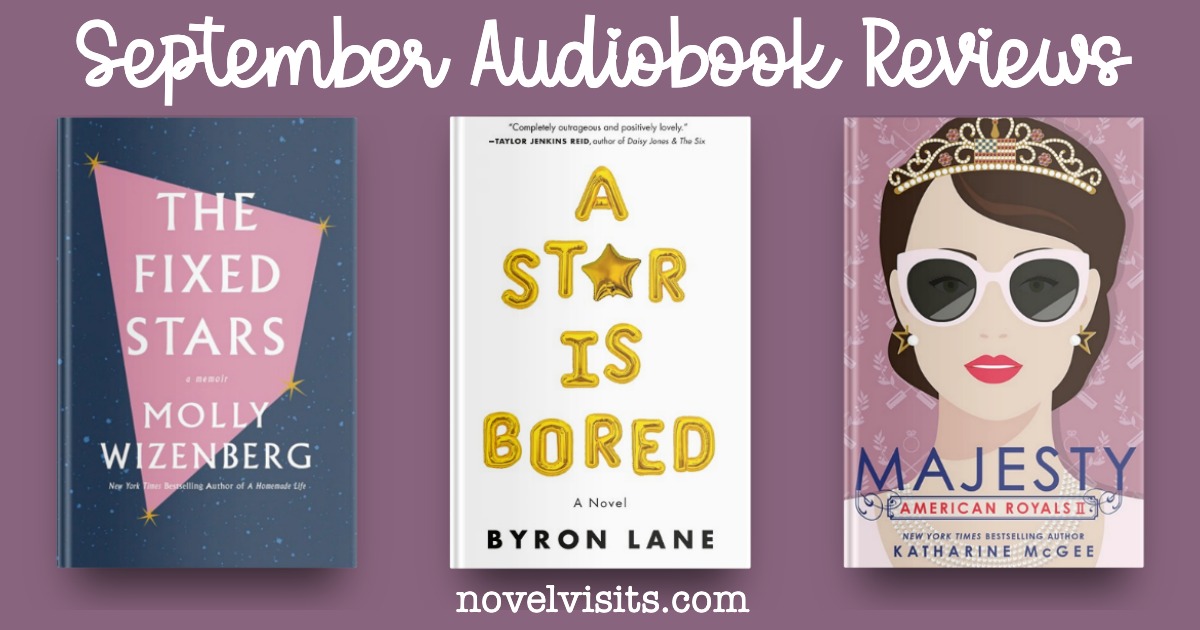 The last month has been a crazy time for me. First, I was spending a lot of time trying to get ready for the start of this online school year. Then, it actually began and my days have been so much longer than when we're actually in school. Top that off with ten days of smoky/hazardous air quality where I couldn't get outside for a walk, and my listening time has suffered! Still, I'm happy to have three audiobooks to share with you today.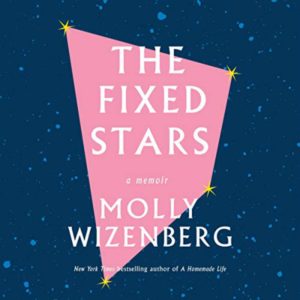 The Fixed Stars by Molly Wizenberg (memoir)
Narrator: Erin Mallon
Publisher: Harry M. Abrams (Dreamscape Media)
Release Date: August 4, 2020
Length: 256 pages (6 hrs. 21 min.)
Amazon      Libro.fm
My Thoughts: Molly Wizenberg in many ways has a similar story to that of Glennon Doyle, author of this year's Untamed (my review). Well into adulthood, married with a child Wizenberg suddenly found herself inexplicably attracted to another woman. The Fixed Stars is her story of trying understand that attraction, even as she still loved her husband. In it, she shares her journey of coming to understand that for her sexuality might not be as fixed as it once seemed, but instead something that could veer in a completely new direction. I admired her commitment to honoring the relationship to her husband, both during and after their marriage and how she shaped her new life into something that could work not only for the two of them, but for their daughter, as well. For me the book was a little slow and a bit repetitive in parts. It sometimes felt a bit like being in therapy with the author, so while I appreciated much of her journey, I did grow a little weary of it by the end. Grade: C+
Narration: Erin Mallon was definitely easy to listen to, and fully embodied Molly Wizenberg's range of emotions, moving through elation, exhaustion, grief, anguish, and joy during different parts of her journey.
Note: I received a copy of this audiobook from Dreamscape Media (via Libro.fm) in exchange for my honest thoughts.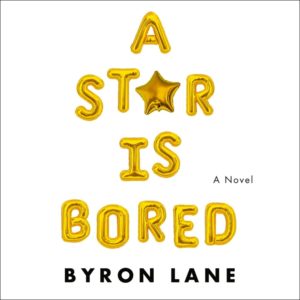 A Star is Bored by Byron Lane (debut)
Narrator: Noah Galvin
Publisher: Henry Holt & Co. (Macmillan Audio)
Release Date: July 28, 2020
Length: 352 pages (11 hrs. 38 min.)
Amazon      Libro.fm
My Thoughts: This is going to sound harsh, so up front let me say, "I'm sorry." In listening to A Star is Bored, so was I. Byron Lane was the personal assistant to Carrie Fisher for a time and that was the jumping off point for his debut. A Star is Bored tells the story Charlie, a young gay man sort of a stalled out in life ,who lands the job of personal assistant to Kathi Kannon, a star he'd idolized since childhood. The book was meant to be humorous and certainly appreciated that in the beginning, but after a while it got old. Kathi was just too much of a caricature for me to feel any attachment to and Charlie's fawning over her no matter what also got annoying. I tend to not go for a lot of Hollywood type stories, so you may want to ignore me! Grade: C-
Narration: Noah Galvin is a new narrator for me, and I thought he was terrific. I definitely look forward to listening to more from him.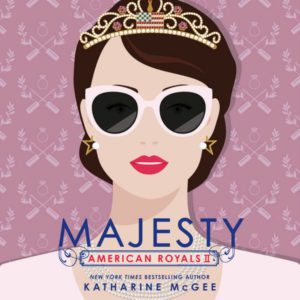 Majesty by Katharine McGee
Narrator: Brittany Pressley
Publisher: Random House Books for Young Readers (Listening Library)
Release Date: July 7, 2020
Length: 384 pages (12 hrs. 39 min.)
Amazon      Libro.fm
My Thoughts: I listened to American Royals (my review) at the end of March, just as we were all trying to adjust to life under lockdown with COVID. It was a time when I needed to be listening to something light, that didn't take up much space in my head and American Royals was exactly that. It fit the bill for the time, even though it was a little over-the-top YA romance for me. The last couple of weeks, as I've been teaching online, I've once again found myself in a place where I needed a book that would be easy listening, so I turned to Majesty which picks up where American Royals left off. It's difficult to talk about the book without giving things away, so I'm going to be vague. I liked returning to the same royal cast of characters, now under slightly altered conditions. I appreciated that they had all grown just a little and a couple aspects that bothered me in American Royals, were better in the sequel. Overall, I liked the characters better in this one. I do think a plot point near the end was on the ridiculous side, but it makes more sense when you consider the audience Majesty is truly written for. With that in mind and gratitude that this audiobook was able to give my mind some rest these last couple of weeks, I'm rating it higher than I did its predecessor. Grade: B
Narration: Brittany Pressley is always a rock star narrator and that was no different here. She's a pleasure to listen to, especially when voicing young women. Pressley easily moved between the four different perspectives in Majesty, making each one feel unique.
PIN THIS POST

⇓