This post may include Amazon links. As an Amazon Associate I earn from qualifying purchases.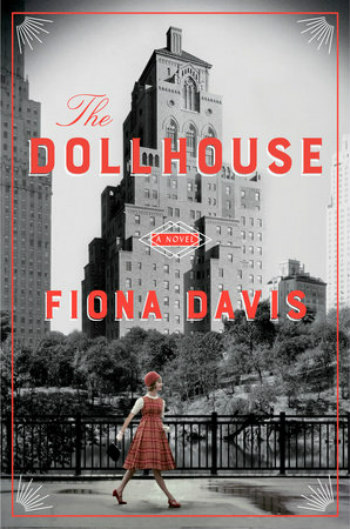 The Dollhouse by Fiona Davis (debut)
Publisher: Dutton
Release Date: August 23, 2016
Length: 302 pages
Buy on Amazon
Single Sentence Summary: A journalist living in what was once the famed Barbizon Hotel for Women investigates the lives of the ladies on the 4th floor who have lived in the building since the 50's.
Primary Characters: Rose Lewin (35) – a onetime TV journalist, Rose now works at a media start up, WordMerge, and lives with her boyfriend in one of the Barbizon condos. Darby McLaughlin – a woman who first moved to The Barbizon Hotel for Women in 1952 as a 17-year old going to secretarial school. She still lives in the hotel.
Synopsis: In NYC in the 50's, 60's, and 70's there was a residential hotel known for being a safe, respectable place for single women to live while they pursued careers (or husbands) in the city. That hotel was The Barbizon Hotel for Women. Among the famous women who lived there were Lauren Bacall, Candice Bergen, Joan Crawford, Edna Ferber, Grace Kelly, Ali McGraw, Liza Minnelli, Sylvia Plath, Jessica Savitch, and many, many more. Due to rent control, even after the building was converted to condos, 14 women remained in apartments there.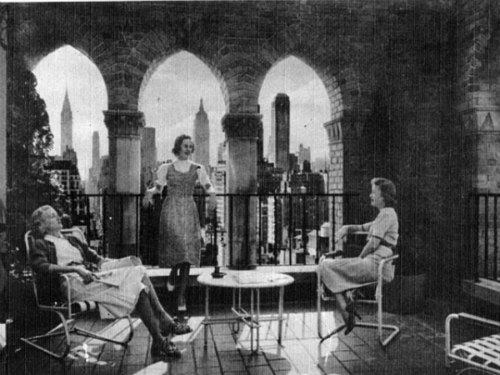 The Barbizon Hotel for Women
The Dollhouse by Fiona Davis centers on one of those women, Darby McLaughlin, who came to New York City in 1952 to attend the Katherine Gibbs Secretarial School. Darby was a bit of a fish-out-of-water at the Barbizon, surrounded by beautiful models, career women, and other secretarial students with a lot more confidence than Darby had. Before long Darby was befriended by one of the maids, Esme, a Puerto Rican girl with dreams of her own. The two became friends and Esme introduced Darby to the world of bebop Jazz and to the darker sides of NYC. Flash forward to 2016 and Rose Lewin is living in one of the condos in The Barbizon. When she sees an older woman, wearing an old-fashioned hat with a veil, leave the building to walk her dog Rose is curious. She asks the doorman who shares with her that there are still 14 original residents living in rent-controlled apartments on one floor of the building. He also tells her some of the horrible rumors of secrets and tragedy surrounding this particular resident, Darby McLaughlin. Being a journalist and going through some problems of her own, Rose is intrigued and she begins investigating.
Review: I really like the way The Dollhouse unfolds in two storylines, one in 1952 and the other in 2016. I particularly liked the 1952 storyline because it was enlightening to a part of Americana. I can see why Fiona Davis was fascinated by all those young women from all over the country who headed to New York City with the dream of doing something "more" with their lives. The Jazz culture in New York in the 1950's was also very interesting and rang true to the time. I liked Darby very much in her 1952 story. I liked her a little less in 2016 and in general liked that storyline less. While I could appreciate Rose and understand her reasoning for some of her choices, I thought she was a bit of a cliché, especially in her relationships. The two storylines merged together nicely, maybe a little too nicely. I'm not one for a story where every puzzle piece is in the exact right spot in the end and that definitely was the case with The Dollhouse. It was a fun, fast American historical fiction and for those reasons I would recommend reading Fiona Davis's first novel. Grade: B
If you liked this book you might also enjoy:
Disclosure: There are Amazon Affiliate links included within this post.