This post may include Amazon links. As an Amazon Associate I earn from qualifying purchases.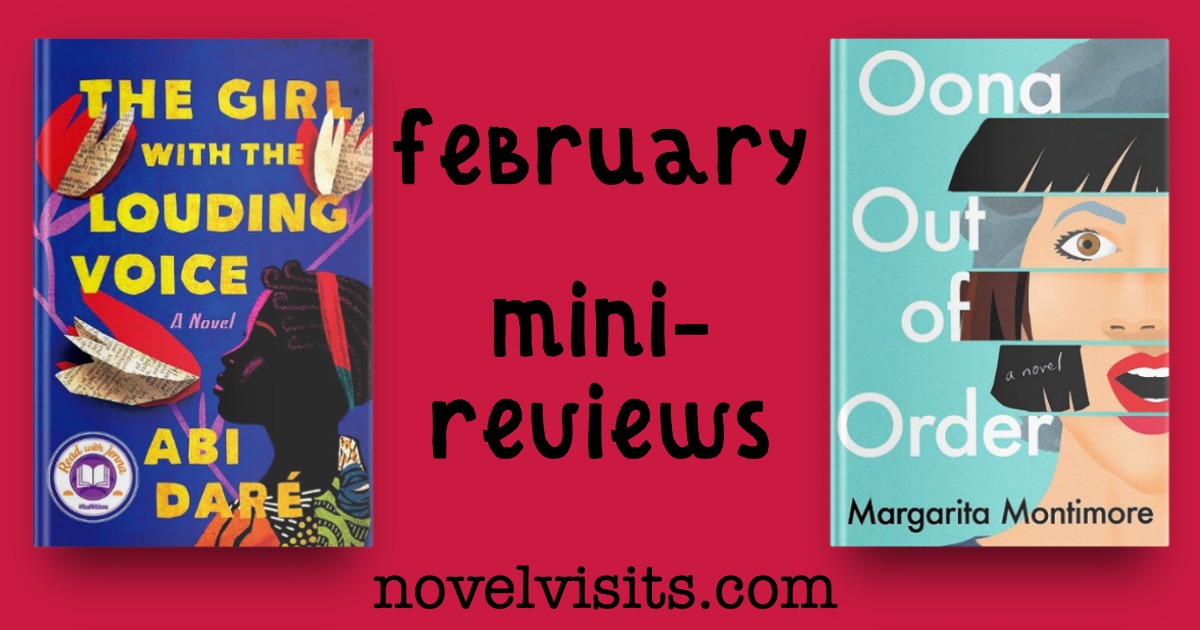 Late January and all of February has been a very up and down reading time for me. A lot of the the books I read were good, but not overwhelmingly so, and others just did nothing for me. I read a couple books I loved, but those won't be released until next month. Today I'm sharing my thoughts on two books I enjoyed very much, but that fell just short of wowing me. On both, I think I'm something of an outlier, because many people are raving about these two lovely books. I'm starting to think it's just me!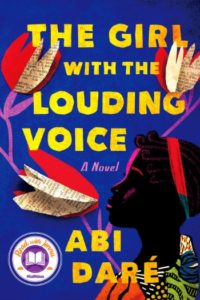 The Girl With the Louding Voice by Abi Daré (debut)
Publisher: Dutton Books
Release Date: February 4, 2020
Length: 384 pages
Amazon
From the Publisher: "A powerful, emotional debut novel told in the unforgettable voice of a young Nigerian woman who is trapped in a life of servitude but determined to fight for her dreams and choose her own future. Adunni is a fourteen-year-old Nigerian girl who knows what she wants: an education. This, her mother has told her, is the only way to get a "louding voice"—the ability to speak for herself and decide her own future. But instead, Adunni's father sells her to be the third wife of a local man who is eager for her to bear him a son and heir…."
My Thoughts: Debut author Abi Daré tells a powerful story of a 14-year old Nigerian girl's journey toward finding and listening to her inner voice. Adunni was lucky to have had some early education, but that all changed when her mother died and her father could not make ends meet on his own. He traded Adunni to richer man for a year's rent and a couple goats. As a third wife, Adunni's voice was squashed in every way, but she tried to hang on to the hope of one day finishing her education.
"That day, I tell myself that even if I am not getting anything in this life, I will go to school. I will finish my primary and secondary and university schooling and become a teacher because I don't just want to be having any kind of voice . . .
I want a louding voice."
The first part of The Girl With the Louding Voice was my favorite, as I came to know Adunni and the fire inside of her. I also really liked the last part of the book when Adunni's story came full circle. The middle part of the book moved a little slowly for my taste, but still kept me engaged. Though overall, I enjoyed the time I spent with Adunni, I would not say her storyline delivered anything unexpected. I felt like hers was a story we've read before, only this time set in Nigeria with issues from the culture there. Still that made it different enough for me to really care about Adunni and the life she was living. If you enjoy reading about women finding their own inner strength, The Girl With the Louding Voice is a book you need to pick up. Grade: B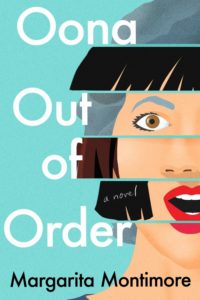 Oona Out of Order by Margarita Montimore
Publisher: Flatiron Books
Release Date: February 25, 2020
Length: 352 pages
Amazon
From the Publisher: "It's New Year's Eve 1982, and Oona Lockhart has her whole life before her. At the stroke of midnight she will turn nineteen, and the year ahead promises to be one of consequence. Should she go to London to study economics, or remain at home in Brooklyn to pursue her passion for music and be with her boyfriend? As the countdown to the New Year begins, Oona faints and awakens thirty-two years in the future in her fifty-one-year-old body. Greeted by a friendly stranger in a beautiful house she's told is her own, Oona learns that with each passing year she will leap to another age at random…"
My Thoughts: I requested Oona Out of Order months and months before it was to be released and forced myself to hold off reading it until six weeks ago, so my expectations going into this one were very high. The premise of Oona is fantastic. Each year on her birthday, Oona wakes up in a different year in her life. On the outside she's whatever age she would be in the year in which she awoke, but on the inside she's still her chronological age. Confusing? A little, but you catch on pretty quickly. Just visualize a 19-year old in fifty-something body and you can imagine Oona's horror the first time she shifted!
For Oona, the pendulum could swing either way; next year, the face in the glass could be older or younger. It was the closest thing she could imagine to immortality, a game of existential roulette, even though the wheel would eventually stop spinning."
The basic story of Oona's time travels and what she did along the way was fun and engaging, if a little slow at times. I did grow a bit frustrated with Oona as she tended to repeat the same mistakes, never quite trusting the older (or younger) versions of herself. I'd have liked for Oona to have done something more substantial with her life and Margarita Montimore did give her a sort of humanitarian side, but I never really felt it mattered to Oona. That was just part of her cover. So, did Oona Out of Order live up to all my expectations? In the end, it truly was a fun ride, but a little neat and tidy for my taste. Grade: B-
Note: I received a copy of this book from the publisher, Flatiron Books (via NetGalley), in exchange for my honest thoughts.