This post may include Amazon links. As an Amazon Associate I earn from qualifying purchases.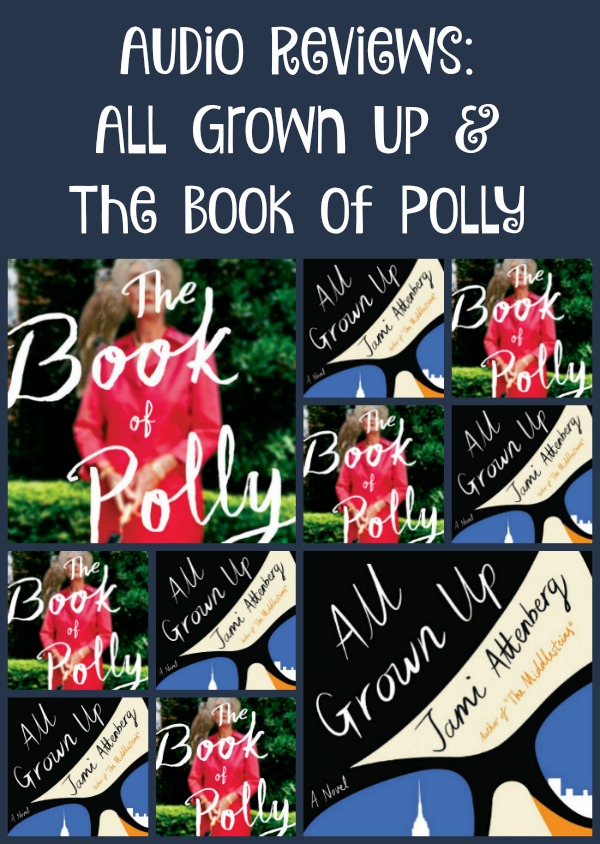 Listening to more audio books was a goal of mine for 2017 and I've been very successful in doing so. In fact, listening to books while driving has become a little bit of an addiction. Now, when I don't have a book going, the radio just seems boring. I want a story all the time! A few times now a colleague has seen me sitting in my car in the morning and knocked on my window wondering if I'm okay. I've had to explain that I was perfectly fine, just having trouble tearing myself away from the story I was listening to. Good problems!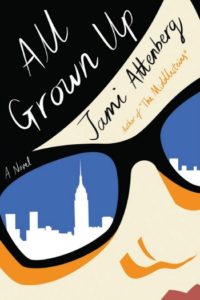 All Grown Up by Jami Attenberg
Publisher: Houghton Mifflin Harcourt
Audio Publisher: Recorded Books
Narrator: Mia Barron
Release Date: March 7, 2017
Length: 208 pages (5 hrs. 43 min.)
Buy on Amazon
Publisher's Blurb: Who is Andrea Bern? When her therapist asks the question, Andrea knows the right things to say: she's a designer, a friend, a daughter, a sister. But it's what she leaves unsaid – she's alone, a drinker, a former artist, a shrieker in bed, captain of the sinking ship that is her flesh – that feels the most true. Everyone around her seems to have an entirely different idea of what it means to be an adult: her best friend, Indigo, is getting married; her brother – who miraculously seems unscathed by their shared tumultuous childhood – and sister-in-law are having a hoped-for baby; and her friend Matthew continues to wholly devote himself to making dark paintings at the cost of being flat broke. But when Andrea's niece finally arrives, born with a heartbreaking ailment, the Bern family is forced to reexamine what really matters. Will this drive them together or tear them apart?
Review: All Grown Up is Andrea's telling of her life. It bounces around through her childhood, high school, college, grad school, and finally life as a single woman in New York. In almost all ways she was a cliche and yet, I still was completely drawn to her. On the surface there was much to not like about Andrea. She could be smug, biting, judgmental, and completely selfish. On the other hand, I found her endearing in many ways. She had a love of art, but didn't quite believe she was talented enough to make it as an artist. Her friends and family were everything to Andrea, but she had issues with getting too close. Andrea stumbled through her twenties and much of her thirties making the same mistakes as so many women. I thought Attenberg pieced together Andrea's story beautifully. It moved around in time, but was easy to follow and by the end I felt like I truly knew Andrea. I didn't always like her choices, but loved that she was true to herself and a strong single woman. Grade: B+
Narration: Wow! Mia Barron did an amazing job narrating All Grown Up. It felt as if I was sitting on Andrea's sofa, drinking a glass of wine while she told me about her life. I can't say enough about how Barron brought this story to life. If I'd read All Grown Up I know I would have liked it, but listening to Barron made it even more special. Her performance was wonderful! Grade: A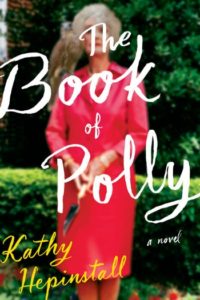 The Book of Polly by Kathy Hepinstall
Publisher: Pamela Dorman Books
Audio Publisher: Penguin Audio
Narrator: Jenna Lamia
Release Date: March 14, 2017
Length: 336 pages (9 hrs. 9 min.)
Buy on Amazon
Publisher's Blurb: Willow Havens is 10 years old and obsessed with the fear that her mother will die. Her mother, Polly, is a cantankerous, take-no-prisoners Southern woman who lives to chase varmints, drink margaritas, and antagonize the neighbors – and she sticks out like a sore thumb among the young, modern mothers of their small conventional Texas town. She was in her late 50s when Willow was born, so Willow knows she's here by accident, a late-life afterthought. Willow's father died before she was born, her much older brother and sister are long grown and gone and failing elsewhere. It's just her and bigger-than-life Polly.
Review: The Book of Polly is much, much more than a book about a cantankerous Southern woman, but still that's where I need to start. Polly made me feel like I was back sitting in my Grandma Billie's kitchen, listening to her rant and rave and call out anyone who crossed her! Hepinstall's portrayal of that iconic Southern woman was laugh-out-loud funny. There were so many great Pollyisms. In recalling her pregnancy with daughter, Willow, Polly enlightened her with this,
"Hell yes, I smoked. Like a chimney! You would too if you were 58-years old with a dead husband and a baby on the way."
Despite being called The Book of Polly, this was just as much Willow's story. She narrated, moving from ages 10 to 16. Born to a 58-year old mother, Willow was often embarrassed, but her love for Polly was fierce. More than anything, Willow wanted two things: to know the secrets of her mother's youth and to keep her mother alive. In the first half of the book, the reader gets to know Polly and Willow. It's one funny story after another, all clearly pointing toward a turn in the road. That comes when "The Bear" (Polly's euphemism for cancer) comes knocking on their door and the battle for Polly begins. Polly fought the disease in the plucky fashion readers would expect, but the other pieces at the end of the story were a big stretch for me. It was one of those too neat, too tidy, too unlikely endings. Grade: B-
Narration: Jenna Lamia was Willow! She embodied that character, bringing Willow to life. The Book of Polly was rich in characters and Lamia was brilliant at changing up her voice for Polly and many others in the story. Lamia's performance kept me thoroughly engaged in a story I might have lost interest in otherwise. She made the book for me. Grade: A-
Disclaimer: There are Amazon Affiliate links contained in this post.