This post may include Amazon links. As an Amazon Associate I earn from qualifying purchases.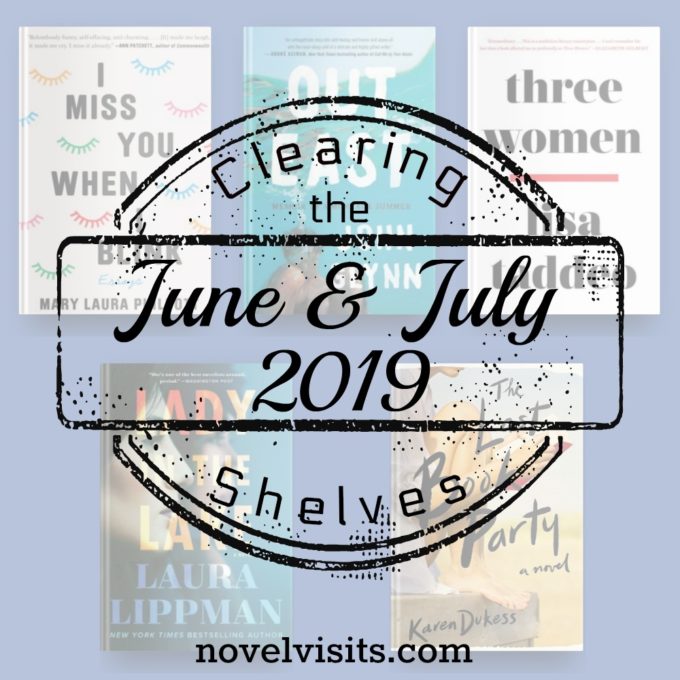 The second half of June I was doing a lot of traveling and just never got around to do a Clearing the Shelves post, so this month you're getting a double dose. Today I'm sharing five books that I haven't yet reviewed and I've got a big variety for you. Among these books are three nonfiction and two fiction, two I listened to on audio and the other three I read most. Overall, these books were very successful for me, contributing to a great summer of reading including these favorites from the last couple months:
June
July
NONFICTION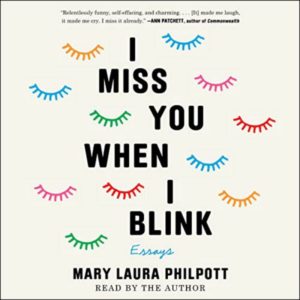 I Miss You When I Blink by Mary Laura Philpott
Narrator: Author
Publisher: Atria Books (Simon & Schuster Audio)
Release Date: April 2, 2019
Length: 288 pages (6 hrs. 5 min.)
Amazon
From the Publisher: "In this memoir-in-essays full of spot-on observations about home, work, and creative life, Philpott takes on the conflicting pressures of modern adulthood with wit and heart. She offers up her own stories to show that identity crises don't happen just once or only at midlife; reassures us that small, recurring personal re-inventions are both normal and necessary; and advises that if you're going to faint, you should get low to the ground first."
My Thoughts: It's always a pleasure listening to essays written by women who just plain make sense and that's exactly what Mary Laura Philpott does in I Miss You When I Blink. She doesn't claim to have all the answers. In fact, a main theme in her essays is that no one is ever going to have all the answers. Just when you think you might be getting there the questions change! Just when you think you should have life figured out, life changes! Her essays except that frustrating fact and address some of the ways she's dealt with it in her own life, inspiring the rest of us to do the same. To use a much overused cliche, she shows us that the only way to face life's constant changes is to "keep calm and carry on!" Grade: B+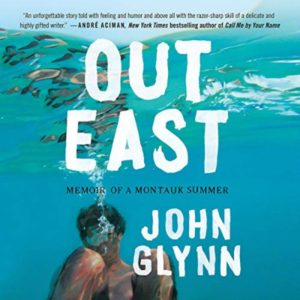 Out East by John Glynn
Narrator: Michael Crouch
Publisher: Grand Central Publishing (Hachette Audio)
Release Date: May 14, 2019
Length: 252 pages (6 hrs. 57 min.)
Amazon
From the Publisher: "In 2013, John Glynn joined the share house. Packing his duffel for that first Memorial Day weekend, he prayed for clarity. At 27, he was crippled by an all-encompassing loneliness, a feeling he had carried in his heart for as long as he could remember. John didn't understand the loneliness. He just knew it was there. Like the moon gone dark"
My Thoughts: Out East: Memoir of a Montauk Summer is much more than the title alone might suggest. Yes, it's the memoir of a summer spent sharing a weekend beach house with a big group of friends, both old and new. It includes days drinking on the beach, nights drinking in the bars, and mornings trying to gain clarity on exactly what happened the day before. But, it also includes friendships, conflicts, long conversations and John Glynn's growing sense of loneliness over his Montauk summer. As the summer progressed and John watched everyone around him looking for love, he constantly questioned what about him was different, slowly coming to understand his growing attraction to men. I appreciated Glynn's honesty in sharing his journey and also had fun seeing a crazy Montauk summer.The narration by Michael Crouch was excellent. Grade: B
Three Women by Lisa Taddeo
Publisher: Avid Reader Press/Simon & Schuster
Release Date: July 9, 2019
Length: 320 pages
Amazon
From the Publisher: "It thrills us and torments us. It controls our thoughts, destroys our lives, and it's all we live for. Yet we almost never speak of it. And as a buried force in our lives, desire remains largely unexplored—until now. Over the past eight years, journalist Lisa Taddeo has driven across the country six times to embed herself with ordinary women from different regions and backgrounds. The result, Three Women, is the deepest nonfiction portrait of desire ever written and one of the most anticipated books of the year."
My Thoughts: I liked the three women's stories very much in Lisa Taddeo's study of desire. Each was raw in its own way and there was a bit of a voyeuristic feel to being so deeply involved with the three women's desires and the emotional pain that often followed. I found much of the book sad in that their desires were so tainted by the forbidden and how harshly the women were judged by society, and by themselves. At the end, I went back and read the author's note and prologue again and it put Three Women into a more focused context for me. Still, the book is just a recounting of these three women and not women in general. Certainly, similar stories are found all around us and parts of each story will likely resonate with many women, but I think it's important to remember that this is just a snapshot of desire and not the full picture. Looking closely at only three women can in no way be "the deepest nonfiction portrait of desire ever written."  Grade: B+
FICTION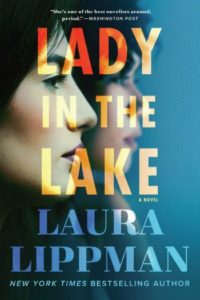 Lady in the Lake by Laura Lippman
Publisher: William Morrow
Release Date: July 23, 2019
Length: 352 pages
Amazon
From the Publisher: "Maddie wants to matter, to leave her mark on a swiftly changing world. Drawing on her own secrets, she helps Baltimore police find a murdered girl—assistance that leads to a job at the city's afternoon newspaper, the Star. Working at the newspaper offers Maddie the opportunity to make her name, and she has found just the story to do it: a missing woman whose body was discovered in the fountain of a city park lake."
My Thoughts: I absolutely loved the first 80% of Lady in the Lake both for the story and for the way Laura Lippman chose to tell it. The story centers on two women, Maddie Schwartz and Cleo Sherwood. Maddie at 37 realized she was desperately unhappy in her marriage and left it. She's on her own for the first time in her life, struggling to find meaning and working at a local newspaper. Cleo, a young single-mother, the lady in the lake, has gone missing. The story takes place in Baltimore in 1965, a time when women held little power and had to fight for their rightful places in the world. It was also an era of open racial prejudice, and both played into the story.
Lippman did a masterful job laying out her story. Each chapter about Maddie and her journey was followed by a very short chapter from someone who Maddie had interacted with in the previous chapter. These added hints, clarity, or simply color to the overall story. Also, she occasionally included chapters from Cleo who spoke in first person directly to Maddie, expressing her thoughts and frustrations on Maddie's quest to find what happened to her. All that worked beautifully and then? It stopped. At about the 80% mark all the chapters went to Maddie and I grew a little bored with it. The other perspectives had been so colorful and added so much interest that when they were taken away, I felt cheated and cared much less about the story of what happened to the lady in the lake. Grade: B
Note: I received a copy of this book from William Morrow (via NetGalley) in exchange for my honest review.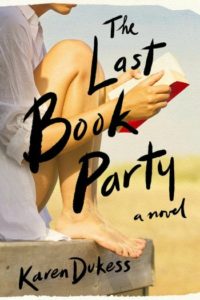 The Last Book Party by Karen Dukess (debut)
Publisher: Henry Holt and Co.
Release Date: July 9, 2019
Length: 256 pages
Amazon
From the Publisher: "In the summer of 1987, 25-year-old Eve Rosen is an aspiring writer languishing in a low-level assistant job, unable to shake the shadow of growing up with her brilliant brother. With her professional ambitions floundering, Eve jumps at the chance to attend an early summer gathering at the Cape Cod home of famed New Yorker writer Henry Grey and his poet wife, Tillie."
My Thoughts: I had high expectations for The Last Book Party, both from the title and from that gorgeous cover. I also love coming-of-age stories and hadn't read one in quite a while. Top all of that off with a books set over a Cape Cod summer and everything should have lined up just right for a great summer read. Should have. Instead, I'd have to say it was just fine. I had no trouble finishing the story of Eve, a struggling writer who leaves her ho-hum job at a publishing house to work for a well known writer for The New Yorker. For me, the problem this debut was that it unfolded exactly the way you would expect. It was usual and so, disappointing. Grade: C+
Note: I received a copy of this book from Henry Holt & Co. (via NetGalley) in exchange for my honest review.
PIN THIS POST ⇓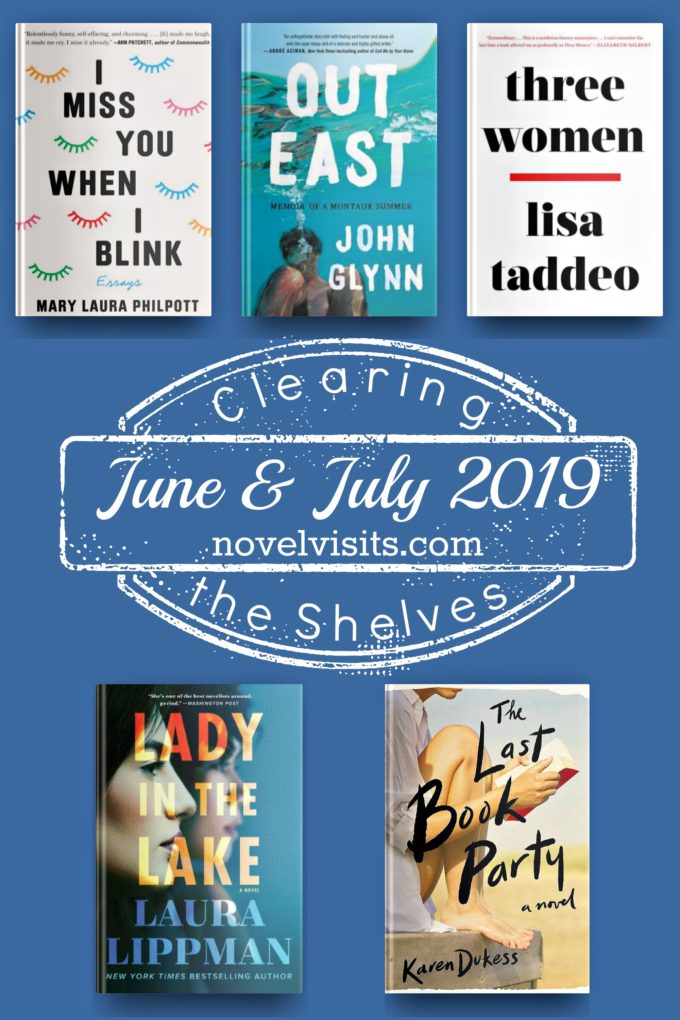 Phew, the Clearing of my Shelves is done!
Disclosure: There are Amazon Associate links included within this post.