This post may include Amazon links. As an Amazon Associate I earn from qualifying purchases.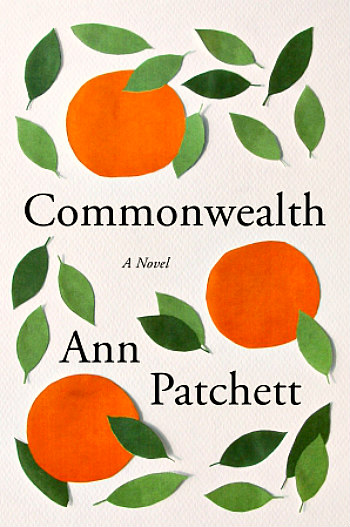 Commonwealth by Ann Patchett
Publisher: Harper
Release Date: September 13, 2016
Length: 336 pages
Buy on Amazon
Single Sentence Summary: The destinies of two families, everyone in both, are forever entwined when a near stranger crashes a christening party.
Primary Characters: There are many characters from both families in this novel that spans 50 years: two husbands, two wives, six children, and more. All are important, but some show up more than others. Franny Keating – we first meet Franny as a one-year old at her christening. Of all the siblings, she is the most prominent in the story. Albie Cousins – less than two years younger than Franny, Albie is the youngest of all the children and in many ways the character most affected by the choices the adults make.
Synopsis: Commonwealth is a simple story told beautifully. It began in 1964 Los Angeles at a christening party for 1-year old Franny Keating. Fix and Bev Keating's house was packed with family, friends, neighbors, and one uninvited guest, Bert Cousins. Bert couldn't face the afternoon at home with his pregnant wife and three young children, so he used the party he'd heard about as an escape. There was an instant attraction between Bert and Bev and by the end of the day Bert knew, "This was the start of his life." Not so unusual, it happens all the time. Two marriages ended and another began. Six children's lives were toppled. The newly married couple moved to the Commonwealth of Virginia taking the two Keating girls with them. The girls visited their father for two weeks every summer, but it was never enough time. The four Cousins kids (2 boys and 2 girls) stayed in California with their mother, but came to Virginia for the whole summer each year. In the new stepfamily there was little animosity between the children, thrown together for three months and left mostly to fend for themselves.                             
"The six children held in common one overarching principle that cast their potential dislike for one another down to the bottom of the minor leagues: they disliked the parents. They hated them."
The story moved on as all families' lives do. The kids grew older, tragedy visited the family, relationships were strained, the children started their own lives. All was fairly normal until their family story became fodder for a best selling novel and eventually a movie.
Review: Commonwealth is not a story where a lot of tension builds. It's not a story where you're constantly wondering why or how. It's not a story with dramatic plot twists. The story in Commonwealth is not unlike many, many people's stories. Marriages end, new relationships form, kids survive moving between one parent and the other. The families in this book do nothing that extraordinary, and yet, Ann Patchett's Commonwealth is extraordinary. You might ask why I think this book is so special and that's a question that isn't easy to answer, but I think more than anything it's the ripple effect. Like a pebble being dropped in a pool of water, each event in the story grows from Bert's knock on the door at Franny's christening party. Everything else that happens goes back to that day.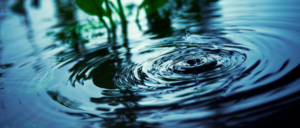 Ann Patchett's ability to build a scene is brilliant. The writing is what made this book so wonderful. Over and over, I was in awe of the telling of different events, starting with the christening party, which was vivid in its sensory detail and set the tone for the entire novel. Patchett delivered these vibrant scenes throughout. The day the six children first realized that the adults weren't paying any attention to them and the day of Fix's 83rd birthday are two more examples of these perfectly developed scenes. I can't say it any more clearly than I did in the beginning, Commonwealth is a simple story told beautifully. Thank you, Ann Patchett. Grade: A+
If you liked this book you might also enjoy:
Note: I received a copy of this book from the publisher (via Edelweiss) in exchange for my honest review.
Disclosure: There are Amazon Affiliate links included within this post.
'