This post may include Amazon links. As an Amazon Associate I earn from qualifying purchases.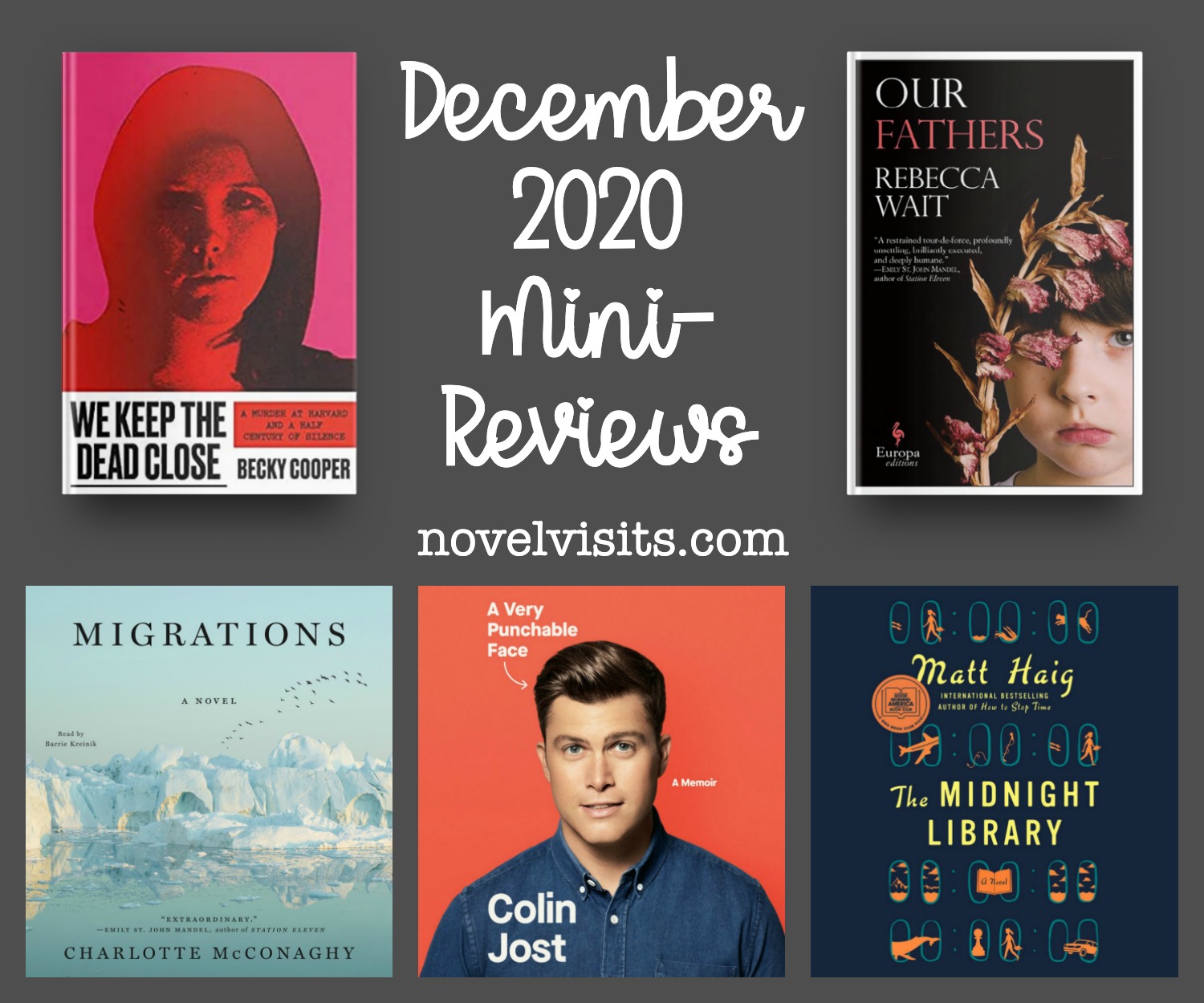 It's the last day of the year. FINALLY! Enough said about the woes of 2020, so I'll move on to five 2020 books that I've read in the last month or so.  Most are books I missed earlier in the year, and one is a book I returned to after quitting on last summer. (Something I never do.) These won't be my last 2020 books to share. As I write this I'm listening to another 2020 book, but for the most part I've moved on to 2021 releases which I'll begin sharing next week. Next week I'll also be looking at My Year in Books 2020, My Goals for 2021, so stop on by and see how I did. Now let's get on to today's reviews!
Print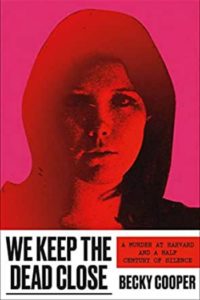 We Keep the Dead Close by Becky Cooper
Publisher: Grand Central Publishing
Release Date: November 10, 2020
Length: 501 pages
Amazon
My Thoughts: With everything going on this year, I just haven't been drawn to nonfiction, so was happy to see so many good reviews of We Keep the Dead Close. In the beginning I really liked it. Cooper laid out how she came to learn about the still unsolved murder of a Harvard coed back in 1969. She laid out the facts of the case, what was known and what was not, and how she became increasingly interested in uncovering more facts around the case. I really liked it for the first 200 pages, but then it just went on and on. A lot of it became very repetitive for my taste with very little new information being added for long periods of time. I think I'd have liked the book better had it been about 150 pages shorter! Grade: B-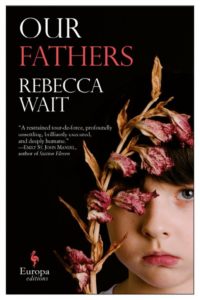 Our Fathers by Rebecca Wait
Publisher: Europa Editions
Release Date: February 11, 2020
Length: 240 pages
Amazon
My Thoughts: In early December I did a post on Six 2020 Underrated Gems, and a lot of other readers on Instagram shared their own favorite underrated gems. Our Fathers came to me from Cherise Wolas, author of The Family Tabor, I book I loved (my review). This is a dark story of a man returning to the small Scottish island where he grew up, the island where his father shot himself after killing his mother and two siblings. Only Tommy, hiding in a closet, escaped. Tommy goes to his uncle, Malcolm, for what he's not sure, but his life has been haunted by the questions of why his father did it and why he was spared. This book was a slow, steady exploration of these dark questions and how life can go on after something like that. The writing was simply gorgeous, and I enjoyed the book quite a lot, though it was not easy to read and I don't think it will be for everyone. Grade: B
"He never had any answers to give people, or not the kind that would make any sense. A monster had been among them, and no one had seen it….And yet beneath the surface, although his shock was real, the greatest shock of all had been finding he had no trouble believing it."
Audiobooks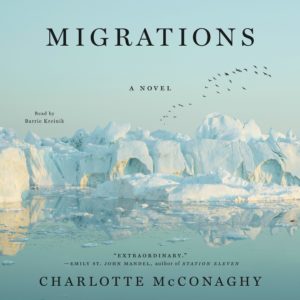 Migrations by Charlotte McConaghy
Narrator: Barrie Kreinik
Publisher: Flatiron Books (Macmillan Audio)
Release Date: August 4, 2020
Length: 256 pages (8 hrs. 48 min.)
Libro.fm      Amazon
My Thoughts: Another book recommended to me by several people in response to the Underrated Gems post was Migrations. I'd had a copy of the audiobook since July, but had never really been drawn to it, but I DO listen when others take the time to highly recommend a book. Migrations takes place sometime in the not too distant future when many species have gone extinct due to humans' disregard for the world around them. It follows a woman with many secrets as she strives to follow the last Arctic terns on their last migration to Antarctica. She maneuvers the help of a fishing vessel searching for fish that are largely gone. While I enjoyed this unusual story very much, it's not quite a best book level for me. As you'd expect Barrie Kreinik's narration was fantastic. Grade: B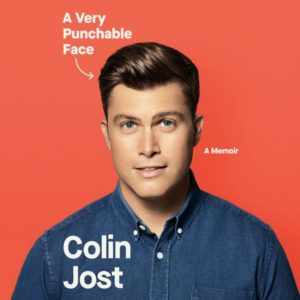 A Very Punchable Face by Colin Jost (debut)
Narrator: Colin Jost
Publisher: Crown Publishing (Random House Audio)
Release Date: July 14, 2020
Length: 312 pages (7 hrs. 41 min.)
Libro.fm      Amazon
My Thoughts: I first started A Very Punchable Face on a long drive last summer. For some reason if just wasn't working for me and I quit after a couple of chapters. Then this fall, I started seeing more and more people who liked it, so gave it another try. What a good call! I've been a fan of Saturday Night Live since high school and loved getting an inside look at the show and the writing process from Jost. He highlighted different skits that I remember watching, which made listening truly fun. His own life was surprising to me in many ways and I absolutely loved the chapter he wrote about his mother. Jost's own narration was excellent, as you would expect. I think fans of Saturday Night Live will love this one! Grade: B+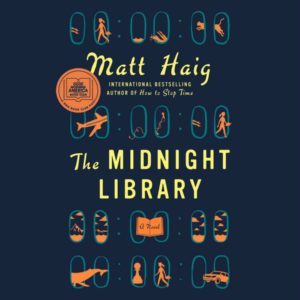 The Midnight Library by Matt Haig
Narrator: Carey Mulligan
Publisher: Viking (Penguin Audio)
Release Date: September 29, 2020
Length: 288 pages (8 hrs. 50 min.)
Libro.fm      Amazon
My Thoughts: I'm going to be really honest about this one. I DNF'd Haig's book, How to Stop Time, and I generally don't like fantasy, so I had no desire to read The Midnight Library. As I saw it popping up all over the place, I put in a Libby hold. Shortly after it won the Goodreads Choice Awards my hold came in and I began listening. This is the story of an unhappy woman who gets the opportunity to live many different versions of her own life. I enjoyed the story, but I also feel a little bit like it's an easy gimmick. The author didn't have to develop a full story, but instead lots of little ones. I realize that eventually all the stories came together, but it still felt just a little too easy, a little too cliched for me. Carey Mulligan's narration was wonderful, making the book easy to listen to even if I found myself just a tad skeptical of parts. Grade: B
That's a wrap for 2020 reviews!
PIN THIS POST ⇓