This post may include Amazon links. As an Amazon Associate I earn from qualifying purchases.
Hosted by Kathryn at Book Date
I had such great plans to get so much reading done over the long weekend, but so far it just hasn't happened. I've been busy with friends and have purchased a ridiculous amount of summer clothing, but reading? Not so much. The absolutely glorious sunshine just makes me want to be out and about (evidently in new outfits). My plan for Monday is to go nowhere, but we'll see how that one holds up. I hope everyone else is having a fabulous Memorial Day Weekend!
Last Week's Read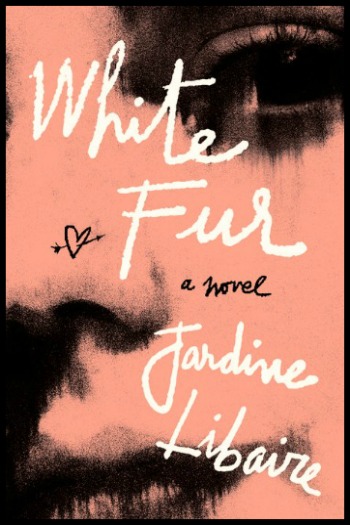 I think White Fur by Jardine Libaire is a book people are either going to love or hate. I LOVED it! This is a love story, but really like no love story you've recently (or ever) read. It's edgy. It's gritty. It's dark. Without a doubt, the the most remarkable aspect of White Fur is Libaire's writing. Her descriptions are stunning. Some passages I read over and over just for the pleasure of her words. My review will be Thursday.
Currently Reading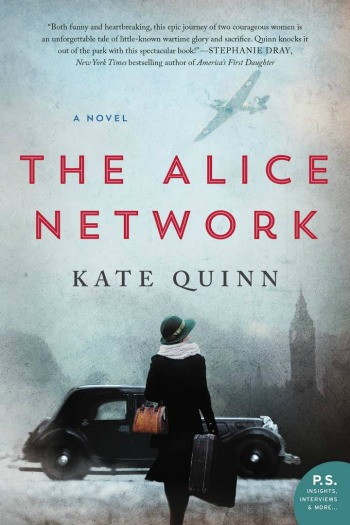 Since White Fur I've been struggling to find a book that works for me. I read about 25% of The Reminders by Val Emmich, but just couldn't connect with Joan, the young girl who narrated much of the story. It was difficult not to compare her voice to that of Elvis in Rabbit Cake, and frankly for me she just didn't measure up. (My review) I also tried a couple of audiobooks that I didn't like, so it was feeling like a mini-slump. (I'll happily take any audiobook suggestions.) When I turned to historical fiction with Kate Quinn's The Alice Network, things got better. As I get further and further into this dual timeline novel I'm enjoying it more and more. At about 50%, do I think it will be my favorite historical fiction this year? No, but it's good.
Likely to Read Next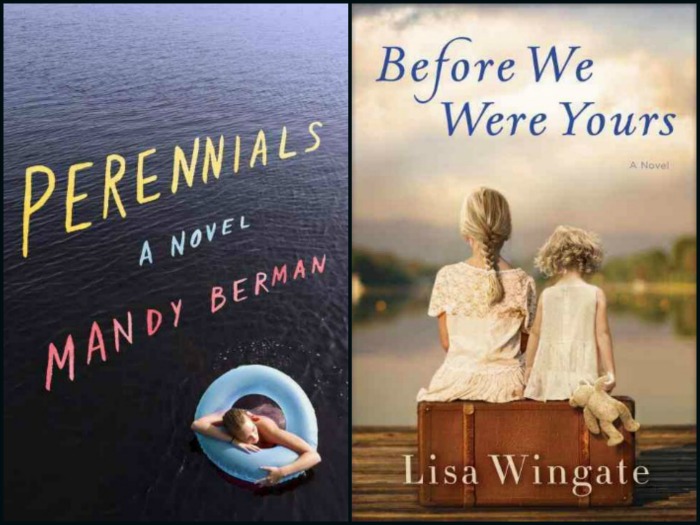 Before We Were Yours by Lisa Wingate is also historical fiction, so  I'll most likely turn to Perennials by Mandy Berman next. It's the story of two young women who first met and became friends at a summer camp. After their freshman year in college they return as counselors bringing with them secrets that begin to erode their friendship. Before We Were Yours covers a part of American history that I know nothing about: the selling of poor children to wealthy families by Georgia Tann, who ran a Tennessee adoption agency. I have a good feeling about both these June books!
Have a Great Week of Reading!
Disclaimer: There are Amazon Associate links contained in this post.