This post may include Amazon links. As an Amazon Associate I earn from qualifying purchases.
Hosted by Kathryn at Book Date
I hope you have all been enjoying the first week of August. It's been very hot and smokey here in the Northwest. The smoke from fires in British Columbia have blanketed the Seattle area, making for gorgeous sunrises and sunsets, but also for extremely poor air quality. Hopefully things will improve this week. I missed some of the heat at home only to absolutely cook in Scottsdale, AZ where I was much of last week visiting my sister. It was a great trip with lots of good food, great wine, and excellent company!
Last Week's Reads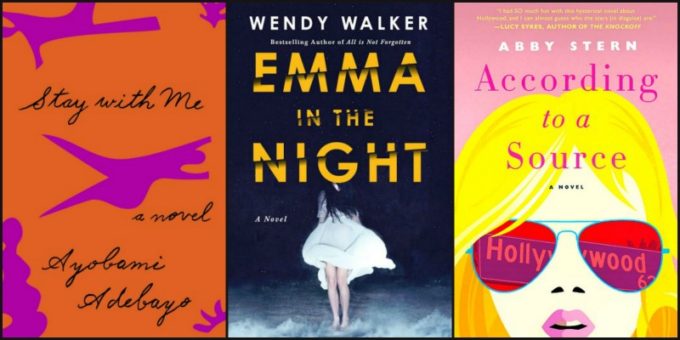 I finished listening to According to a Source by Abby Stern early last week. It was exactly what I needed at the time: fun, light, sarcastic and easy! I'll be including this in one of my double audio reviews very soon. I'll be reviewing Stay With Me by Ayabami Adebayo closer to its publication date of 8/22. For now, I'll just say that this story of a young Nigerian couple struggling with infertility and culture was much different and much sadder than I had expected. Thanks to the enthusiasm of Sarah@sarahsbookshelves, I next turned to Emma in the Night, Wendy Walker's second psychological thriller. (See my review of her first, All Is Not Forgotten, here.) It was an easy, compelling read that many people are going to love! I plan to review Emma very soon.
Currently Reading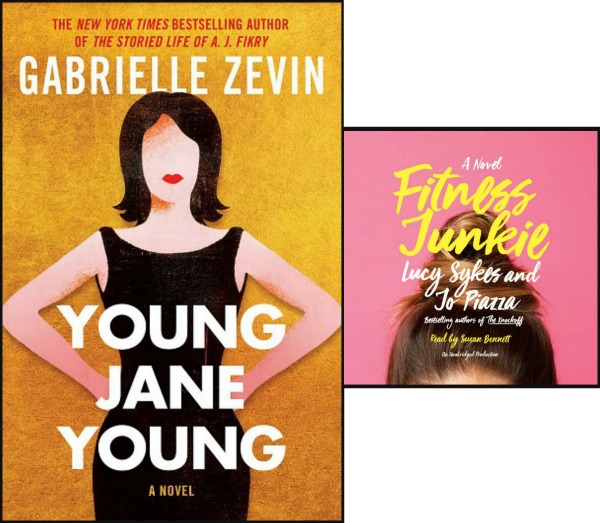 I haven't actually started reading Young Jane Young by Gabrielle Zevin quite yet, but plan to fix that in the next hour or so! This is a book that has had a lot of buzz and I am SO hoping it lives up to that honor. After finishing According to a Source, I really wanted another audiobook in that same sort of light, snarky vein. I remembered Catherine@gilmoreguidetobooks praising Fitness Junkie by the writing team of Lucy Sykes and Jo Piazza as just that sort of book, so decided to give it a listen. In it the NYC fitness/diet industry is satirized with a whole lot of humor and aplomb. Fitness Junkie will be the other half of next double audio review.
Likely to Read Next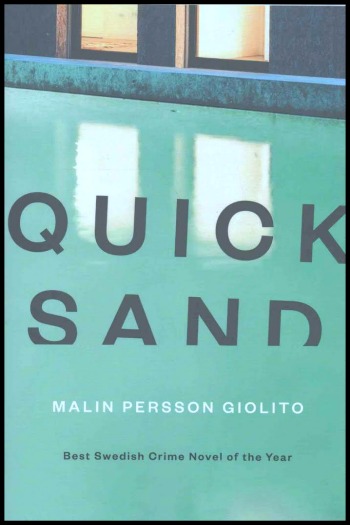 Quicksand by Swedish author Malin Persson Giolito had been on my radar for a while, but when I saw Sarah's review, I got a lot more serious about it. Then, Amazon offered the Kindle edition for only $1.99 last week, so buying it was a no brainer. I'm looking forward to this story about an 18-year old girl on trial for her involvement in a mass shooting. Definitly something a little different for me.
I hope you have a great week of reading!
Disclaimer: There are Amazon Associate links contained in this post.