This post may include Amazon links. As an Amazon Associate I earn from qualifying purchases.
Hosted by Kathryn at Book Date
I know most places have already had Spring Break, but in my district we like to do things late, so this is the week. Yay! A huge part of me wishes I was flying off to someplace sunny and warm. Instead, I'm leaving rainy Washington and flying off to rainy/snowy Montana, but I'm not going for the weather. I'm going for four days with my Montana grandkids. I haven't seen them since Christmas and it's time. Will I get much reading done? They're 5 and 2, so no. Most of my reading this week will be on their level. Who cares! I'll leave there exhausted, but with my battery recharged.
Last Week's Reads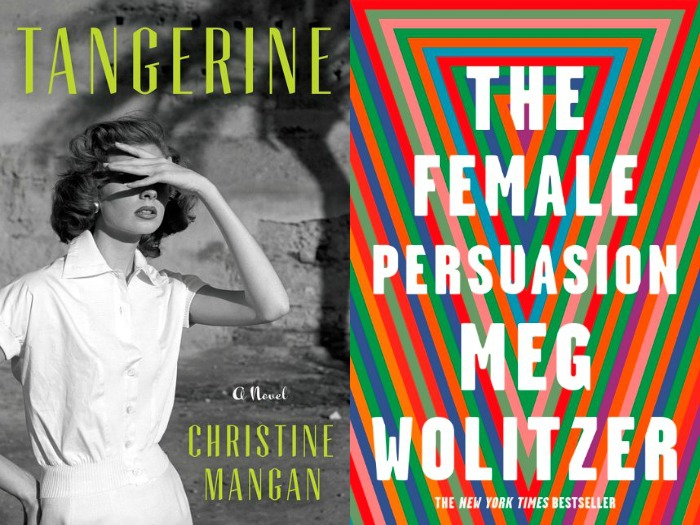 Very early last week I finished Christine Mangan's debut, Tangerine. I enjoyed this noir style story set in 1956 Morocco and can certainly see why the movie rights have already been sold. For more on Tangerine, you can see my full review here. I didn't have an ARC copy of The Female Persuasion by Meg Wolitzer and I wanted to make sure I wasn't reading anything else when it was delivered to my Kindle. To make that happen I went a day and a half last week with no book going. Was it worth the wait and anticipation? Yes. I loved so much of this story about a young woman finding her way and the feminist leader who becomes her mentor. I devoured the story and criticism will be minor. Look for my review on Thursday.
Currently Reading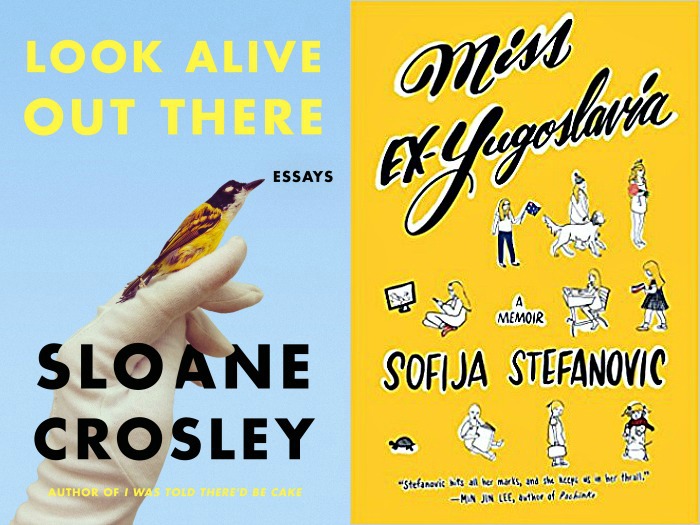 I needed a new audiobook last week and started off with How To Be Safe by Tom McAllister. The first day, to and from work, I thought it was great, but by the end of the second day I was bored. For me, the story's plot line was so thin and so far from the publisher's description, that I had no desire to go on. Instead I turned to Sloane Crosley's essay collection Look Alive Out There. Essays are new for me, but I really liked Tell Me More by Kelly Corrigan and this one came highly recommended by Sarah at Sarah's Bookshelves, so I was eager to try it. I'm so glad I did! Crosley is laugh-out-loud funny in many of her essays and that's always good. I'm reading Miss Ex-Yugoslavia, a memoir from Sofija Stefanovic. Stefanovic and her family immigrated to Australia just prior to the wars that tore her country apart. At about 25%, I'm enjoying this memoir.
Likely to Read Next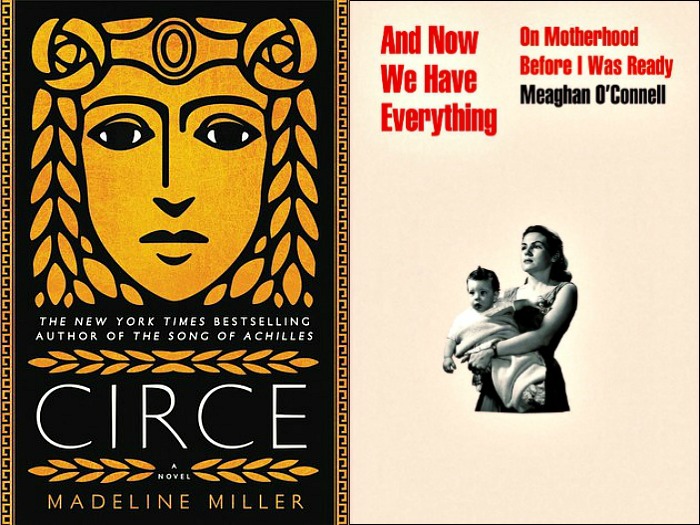 I'd read a lot about Circe by Madeline Miller, but was still on the fence about reading it. Then I heard that Catherine at The Gilmore Guide to Books loved it AND it came up on Amazon for only $2.79 for the hardback. (Sorry, that deal was only available for a short time.) Those had to be signs! Unfortunately, it will arrive when I'm out of town (should have sent it to Montana), so I won't be able to start until next weekend. This month there seems to be a lot of nonfiction I'm drawn to. I'm looking forward to reading Meaghan O'Connell's memoir, And Now We Have Everything. I think a lot of us might relate to her experiences with motherhood before she was ready.
I hope you have a great week in books!
Disclaimer: There are Amazon Associate links contained in this post.