This post may include Amazon links. As an Amazon Associate I earn from qualifying purchases.
Hosted by Kathryn at Book Date
I had a great week until Saturday afternoon when I started to feel a little off. By Saturday night it was clear I'd picked up some kind of virus because I pretty much felt like I'd been hit by a bus! No improvement Sunday morning, so I've sent in sub plans for the next couple days. After I slowly knock this out, I'm planting myself on the couch and looking for something to binge watch in between napping sessions.
Last Week's Reads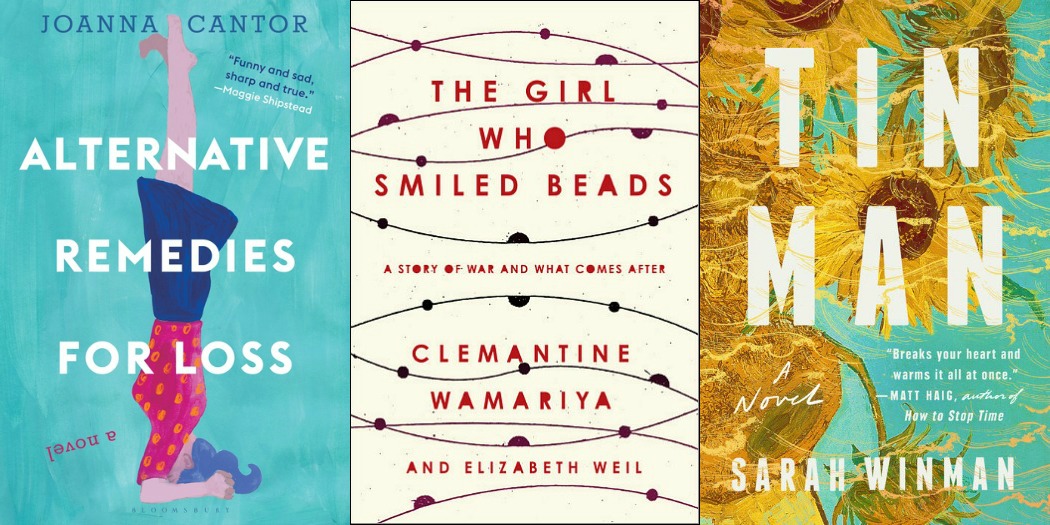 My reading last week just kept getting better and better. I first finished Alternative Remedies for Loss by Joanna Cantor and liked the book less as I got further into it. Overall, this story of a young woman trying to deal with the loss of her mother was just okay for me. My review will be later this week. I listened to The Girl Who Smiled Beads by Clemantine Wamariya and Elizabeth Weil. I found Clemantine's story of surviving the Rwandan genocide heartbreaking on so many levels, but also inspirational. The delivery by Robin Miles was excellent. I'll be reviewing this memoir soon. I loved Tin Man by Sarah Winman. This slim volume is beautifully written, telling a lovely story of two friends whose relationship was many things, but always, always valued. I hesitate to say it, but the book reminded me a little of The Heart's Invisible Furies by John Boyne.
Currently Reading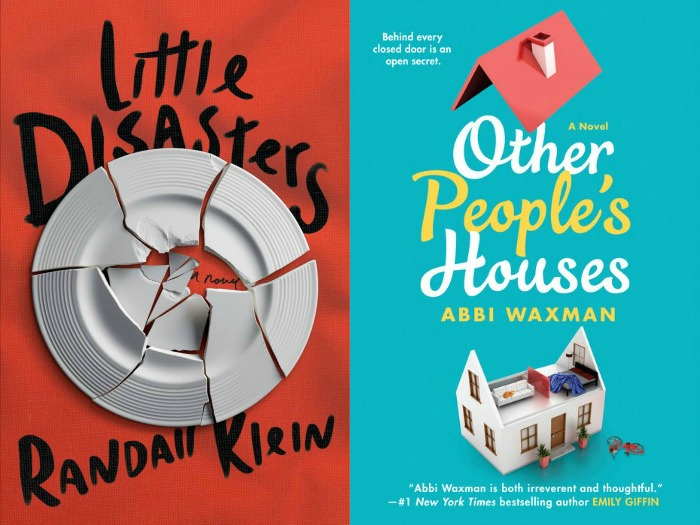 I'm not very far in either of my current reads, but am far enough to know that both are a little on the soap-opera "ish" side and I mean that in a good way! Little Disasters by Randall Klein is about two NYC couples who met on the day their wives gave birth. From there, at least one affair developed. I'm looking forward to seeing what other entanglements arise. Speaking of affairs and entanglements, in the first half hour of listening to Other People's Houses by Abbi Waxman, one neighbor has already caught another neighbor in a "delicate" situation. These escapist novels are just what I need right now and Saskia Maarleveld makes Other People's Houses a pleasure to listen to.
Likely to Read Next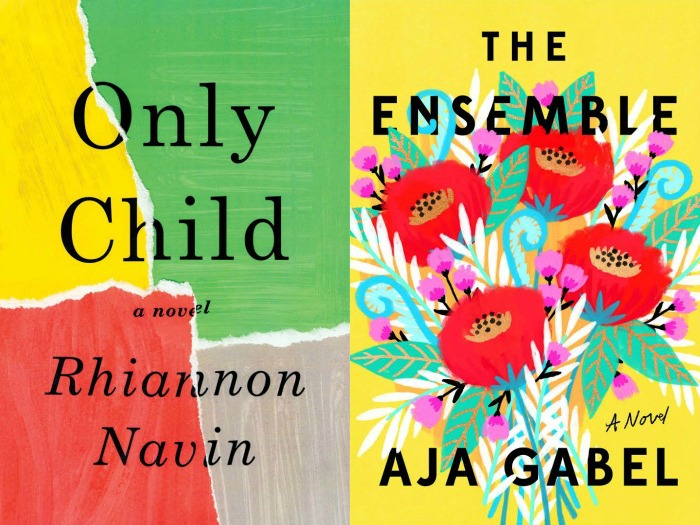 I'm trying to be better about using the library and it looks like I'll be getting my hands on both Only Child by Rhiannon Navin and The Ensemble by Aja Gabel this week. The Ensemble has long been on my radar, so I'm excited to read this coming-of-age debut about four friends navigating the ups and downs of professional musicians. Thanks to Catherine at The Gilmore Guide to Books, I'm also eager to take on Only Child, the story of a young boy who survives a school shooting.
I hope you have a great week in books!
Disclaimer: There are Amazon Associate links contained in this post.