This post may include Amazon links. As an Amazon Associate I earn from qualifying purchases.
Hosted by Kathryn at Book Date
January had been a stellar reading month for me until this past week. The week started out strong, but then kind of imploded for reasons both book and non-book related. It's really a shame when your job gets in the way of reading, but that's exactly where I am right now. The semester ended on Friday and all last week I was up to my eyeballs in grading mid-year tests, data collection, and grade reports. I'm still looking at a few more days until everything is due and I can get back to some serious reading.
Last Week's Read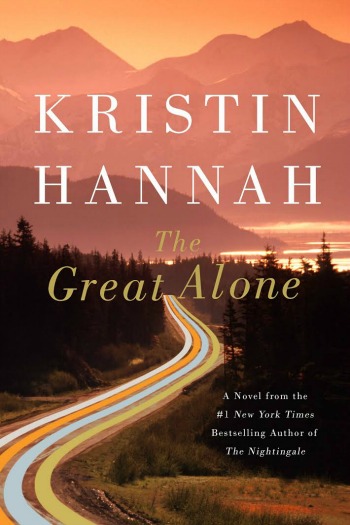 I finished The Great Alone by Kristin Hannah early last week and can truthfully say that it was ALMOST the big immersive novel that I've been looking for since The Heart's Invisible Furies (my review). Though the book was just slightly shy of spectacular for me, I think Hannah's latest will be a crowd pleaser. I'll be reviewing The Great Alone sometime next week.
Currently Reading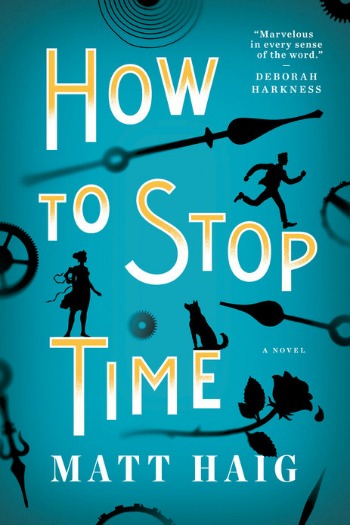 I started and quit on two books last week. I tried The Newcomers by Helen Thorpe on audio, but just wasn't feeling this nonfiction book about a Colorado high school and a classroom there that specializes in helping immigrant teens learn English. For where I am right now, it was just too close to my job, and I felt a little stifled by it. It's definitely more of a reflection on me than the book. The same might be true for Self-Portrait with Boy by Rachel Lyon, but that one I'm less sure of. I read over 45% of this debut and still felt like it was going nowhere. If I hear great things about it, I might want to give it another try. Finally, I managed to start a a book I'm enjoying, How to Stop Time by Matt Haig. I'm not very far into this story of a man who's been alive for over 400 years, but I can already tell it's the perfect change-of-pace I need right now.
Likely to Read Next
With both these books I'll be traveling next to Israel. I plan to start listening to This Narrow Space by Elisha Waldman just as soon as it's released on Tuesday. I really like the idea of learning about an American pediatric oncologist's experiences treating children from all religious backgrounds at Jerusalem's Hadassah Medical Center. With Moriel Rothman-Zacher's debut Sadness is a White Bird, I'm looking forward to the story of a man returning to Israel to serve in the army while trying to reconcile his close relationship with a pair of Palestinian siblings. And, you've got to love that cover!
I hope you have a great week in books!
Disclaimer: There are Amazon Associate links contained in this post.