This post may include Amazon links. As an Amazon Associate I earn from qualifying purchases.
Hosted by Kathryn at Book Date
Happy Thanksgiving week to everyone in the U.S. This week marks the official start of the holiday season and all the craziness that brings with it. I think many of us have a bit of a love/hate relationship with the holidays. So much of the time is just plain wonderful, but the trek through shopping and increased social obligations can be daunting. Since I'm not hosting Thanksgiving this year, I'm hoping for a pretty chill start to the holidays. If all goes as planned, the long weekend will include lots of reading time with one of my very favorite books!
Last Week's Reads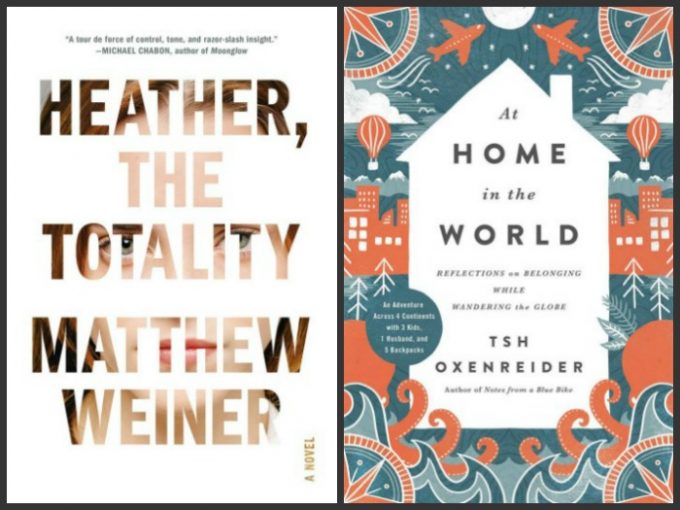 I finished Heather, the Totality by Matthew Weiner early in the week. This debut by the creator of Mad Men completely underwhelmed me. It's the second book I've read in the last month that was billed as a novel, but really was more of a novella. I'll be reviewing both of these mini-novels very soon. I loved traveling around the world with Tsh Oxenreider and her family in At Home in the World. She narrated the audio version and both her writing and narration appealed to me. As Oxenreider explored the world, she also never strayed far from the idea of home and what it meant to her. At Home in the World is half of a pair of nonfiction reviews you'll see tomorrow.
Currently Reading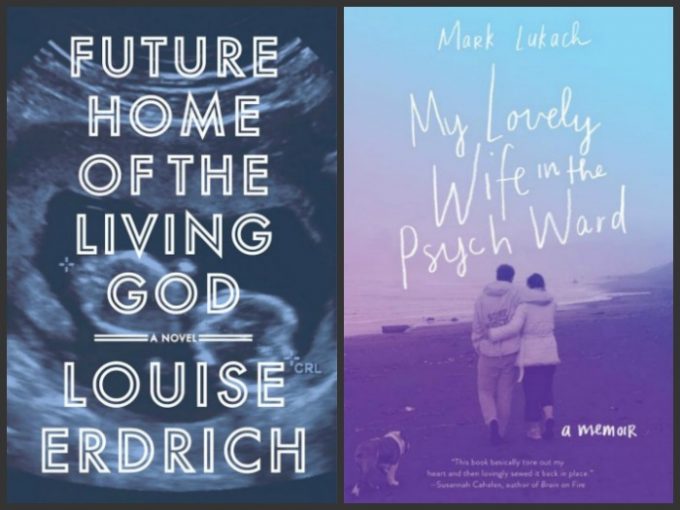 I have to admit that I was nervous about trying Future Home of the Living God by Louise Erdrich. It has only been a few weeks since I finished Naomi Alderman's The Power and as dystopian novels go, it's a very hard act to follow (my review). I'm happy to report that at the 45% mark, Future Home of the Living God is its own unique take on a world where evolution is working in reverse. I'm thoroughly enjoying Erdrich's latest. In audio, I'm currently listening to Mark Lukach's memoir, My Lovely Wife in the Psych Ward. At 27, his wife had a psychotic break followed by deep, deep depression that completely altered their relationship. His honest account of life with psychosis is both fascinating and poignant.
Likely to Read Next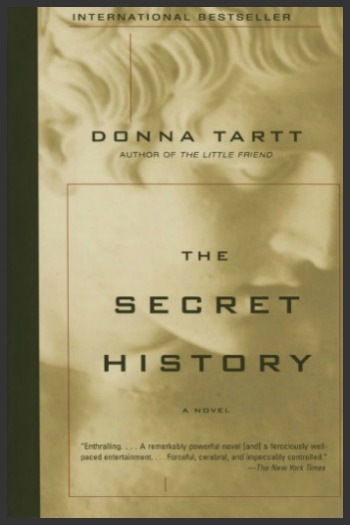 I NEVER reread books. It's just not my thing. Once I know how the story ends, I'm good forever. (This quirk extends to movies, which I also never want to see a second time.) All that being said, I've decided to reread The Secret History, Donna Tartt's brilliant debut for the following reasons:
The Secret History is 25 years old this year.
Through the years I've recommended this book more than ANY other.
Every time the Secret History pops up on Instagram or Litsy, I always comment on how it's one of my all time favorite books.
I want to know if the novel really holds up to my glowing memories of it.
I'm not ready to start in on 2018 releases, but am low on books from this year that are piquing my interest.
So, this could end up being a big mistake. What if I don't like it the second time around? That scares me! Still, I want to know, so I am going to reread the Secret History. I would absolutely love it if others would join me in revisiting this much talked about novel. What else do you have to do in December? Any takers?
I hope you have a great week in books!
Disclaimer: There are Amazon Associate links contained in this post.