This post may include Amazon links. As an Amazon Associate I earn from qualifying purchases.
Hosted by Kathryn at Book Date
It's Monday and the holidays are fully upon us. I love this time of year, especially when all my Christmas shopping is done. (And, it almost is thanks to a little shopping at the airport!) Last week was an extra busy one for me. On Wednesday I had to have a root canal. Fun! Fun! Fun! Actually, it wasn't as bad as I had anticipated. On Friday, I made a quick trip down to the Bay Area so I could spend a couple days with family and attend a memorial service for a really wonderful man, who also happened to be my uncle. It's always sad, but he lived a great life and was a shining example of what a good man's life looks like.
Last Week's Read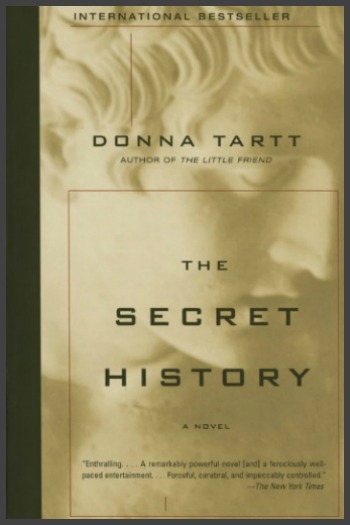 I finished rereading The Secret History by Donna Tartt on the plane ride down to California. This has long been one of my all time favorite books and I really wanted to see if it would hold up to the test of time. I'm happy to say, it did, but the second time around was definitely a different reading experience. It's really difficult to compare two reading experience spaced twenty-five years apart. I was definitely more enraptured with the book the first time, but I think that would be true of any second reading for me. Overall, I was less sympathetic to the characters and naturally viewed them from a more mature perspective. (Yes, I mean older!). More than ever, I want to talk about The Secret History with others!
Currently Reading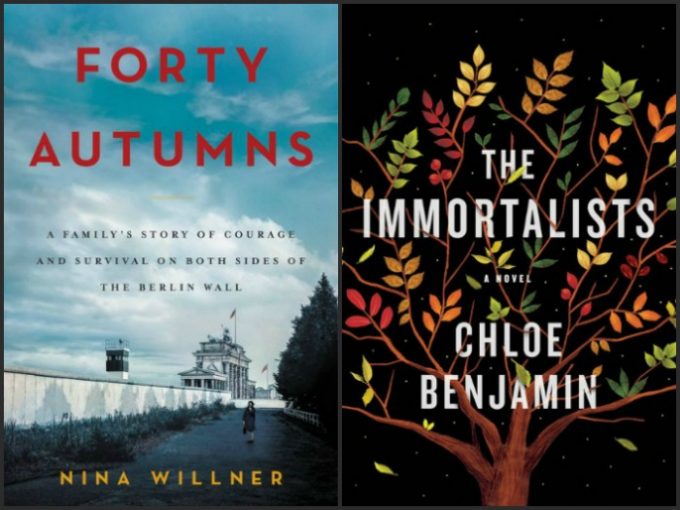 I'm well over halfway through with the audio version of Forty Autumns by Nina Willner and I'm really enjoying this story of a family on both sides of the Berlin Wall over a span of forty years. As is the case with so much nonfiction, I'm learning a lot and am once again amazed at all that i didn't know. If you looked at my Winter Preview 2018, you saw how many great books I have lined up for the winter months, and I just couldn't resist the temptation any longer. I've read 40% of The Immortalists by Chloe Benjamin and can say without reservation that the book is a fantastic start to my 2018 reading! Benjamin's novel follows four siblings who as children visit a sort of fortune teller who tells each the date they will die. Though they don't really believe, her predictions none-the-less haunt the siblings.
Likely to Read Next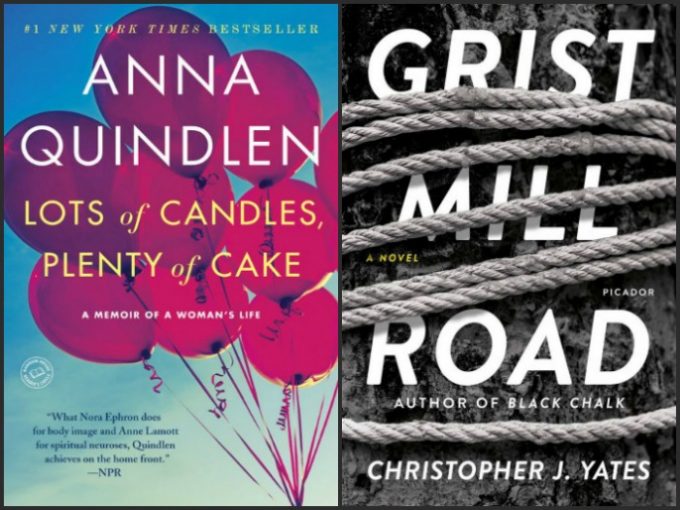 I keep saying I'm going to take a break from nonfiction, and then I start another one! Too many bloggers I trust (Sarah @sarahsbookshelves, Cathrine @gilmoreguidetobooks, and Tara @runningnreading) have raved about Anna Quindlen's Lots of Candles, Plenty of Cake. I can ignore it no longer. I'm looking at my introduction to Quindlen as a book I'm going to read just for me! (No review. There are plenty of good ones out there.) On the fiction side, I'll probably turn to Grist Mill Road by Christopher J. Yates sometime in the next week. I adored his debut novel Black Chalk (a campus thriller) and am eager to see what Yates does with his sophomore effort.
I hope you have a great week in books!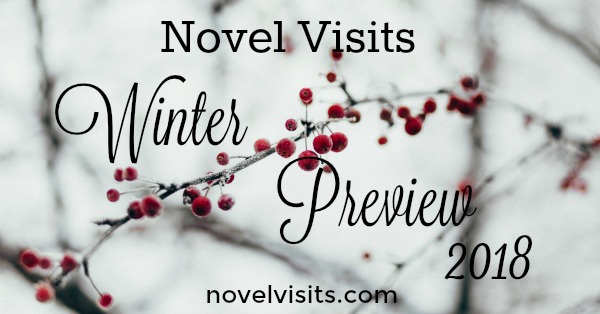 Disclaimer: There are Amazon Associate links contained in this post.