This post may include Amazon links. As an Amazon Associate I earn from qualifying purchases.
Three great blogs,  Traveling with T, Estella's Revenge, and GirlXOXO are hosting A Month of Favorites this holiday season. Each day they set a theme or topic for book bloggers to contribute to. I'm going to try to participate in a few of these throughout the month starting with today!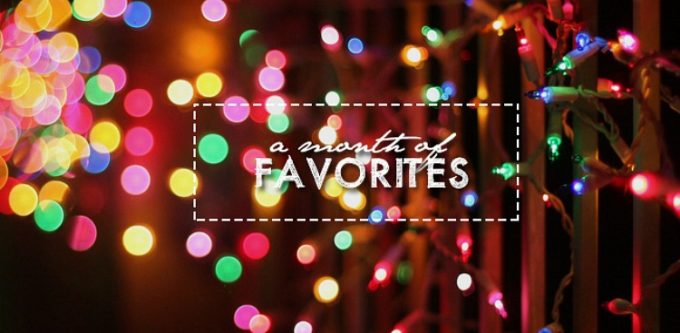 Today's topic is "This is How We Read." It's just a little peek into a reader's life.
Number of books read this year: Goodreads and I disagree on this. They say 63, but my records show 65. Either way it's fewer than I'd like. One huge lesson I've learned this year is that starting and maintaining a book blog really cuts into your reading time!
Genre read most this year: Genres are another gray area for me. If you count literary fiction as it's own category, then that's definitely the front runner. If not, it would be historical fiction. I've also read an awful lot of debut novels this year.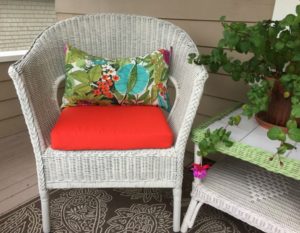 Favorite place to read: Hands down it's my front porch. In the summer I can spend hours a day out there reading. I start in the cool of the early morning with a cup of coffee, ease into the sunshine as it rounds the corner of my house, move into the heat of the afternoon tucked in the shade of a Japanese maple, and move right into the evening with a glass of wine! Sadly, for half the year the front porch is largely out of commission since I live in Washington.
How I read (literally): All the books I read this year were ebooks except four. I read on a Kindle Oasis (which I love). Of the four other books, two were hardback and two were Audibles. I've learned a couple of important lessons from these four books. First, I really dislike not being able to adjust the font size, and second, I need to find more times to listen to Audibles because I do enjoy them.
Hint at my favorite book of the year: I'm not completely set on this one yet. There is a definite front runner, but I need to mull it over a little more! (Sorry….I know that's not a hint.)
Type of book I wish I read more of: I'd like to read more nonfiction. I feel like I should read more nonfiction. I also know that I give up on nonfiction at a much higher rate than I give up on fiction. Like many of you, I read to be entertained and sometimes nonfiction isn't very entertaining. Having read fiction my entire life, I'm pretty good at recognizing books I'll enjoy, so hopefully I can improve at selecting nonfiction for myself.
How do YOU read?