This post may include Amazon links. As an Amazon Associate I earn from qualifying purchases.
Hosted by Kathryn at Book Date
Happy Monday! I hope those of you in the midwest and the east have managed to thaw out a little and get yourself unburied. The older I get, the less I find snow charming and the more thankful I am to live someplace where we rarely get any. I've decided that having a three day weekend every week would make my life so much nicer. Now if only I could get everyone else on board. Knowing I had an extra day, I got little done on Saturday, instead spending much of it snuggled up on the couch with a great book coming out next month. I hope your weekend also included some extra reading time.
Last Week's Reads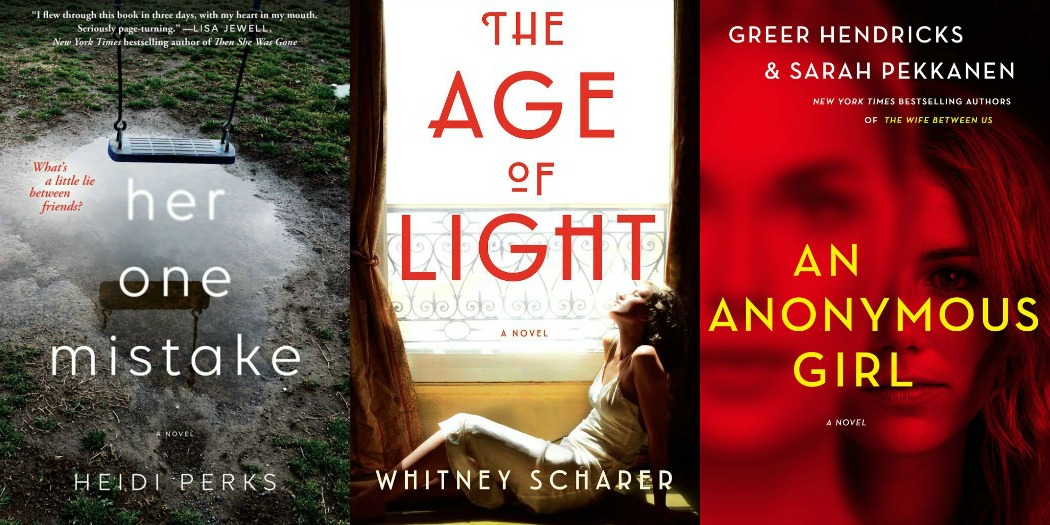 I have really been on a tear when it comes to suspense novels this year and last week I finished two more I liked. The surprising thing is that I don't normally read a lot of suspense/thrillers, but that's definitely where I've been this month.
I mostly liked Her One Mistake by Heidi Perks. Of course, it had parts that were a real stretch, but I was always engaged and eager to get back to reading. I'll have a mini-review at the end of the month.
I finished listening to An Anonymous Girl by Greer Hendricks and Sarah Pekkanen on Friday and again was very please. The narrators, Julia Whelan and Barrie Kreinik, brought the story to life. I'll be doing a full audiobook review next week.
And then there's The Age of Light, a debut by Whitney Scharer. This book about photographer/model Lee Miller and her relationship with artist Man Ray kept me up late into the night and renewed my love of historical fiction. I had expected to like this book, and am happy to report that it exceeded my expectations! I'll have a full review in early February.
Currently Reading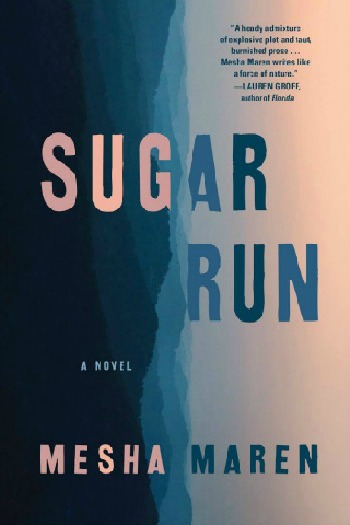 I thought I was done with January books, but then Sugar Run by Mesha Maren came in at the library. I've read about 5 pages so far, but like the writing and am eager to see where this book goes. It's the story of a woman released after 18 years in prison.
Likely to Read Next
I need a new audiobook and plan on making it Learning to See by Elise Hooper. This is the true story of another early female photographer, Dorothea Lange. Lange took some of the most famous photographs of the depression era all while trying to support her own family. Best part? The narrator is Cassandra Campbell, one of my favorites.
I'm also looking ahead to yet another suspense novel, The Stranger Inside by Laura Benedict. At first glance, the premise sounds a lot like Our House by Louise Candlish (my review), but I think it's actually quite different. Blurbs call it twisty and compelling and that's been working for me lately!
I hope you have a great week in books!
Disclaimer: There are Amazon Associate links contained in this post.