This post may include Amazon links. As an Amazon Associate I earn from qualifying purchases.
Do you ever have one of those weeks that just seems to go on forever? That was my week. I'm not sure why. I wasn't unusually busy at work, but by Tuesday it already felt like the next day should be Friday! I think in part it's because the gray days of fall have begun to set in and I'm still adjusting to the lack of sunshine. Luckily, the weekend has been gorgeous and I enjoyed a couple long walks in the sun listening to an audiobook. Speaking of  audiobooks, did you see last week's post A Primer for Audiobook Enjoyment (Part 1)? In Part 2 (which posts tomorrow) I talk about the importance of great narration, acquiring audiobooks, and training your brain to pay attention. I hope you'll stop by, take a look, and share some of your audiobook tips.
Hosted by Kathryn at Book Date
Last Week's Reads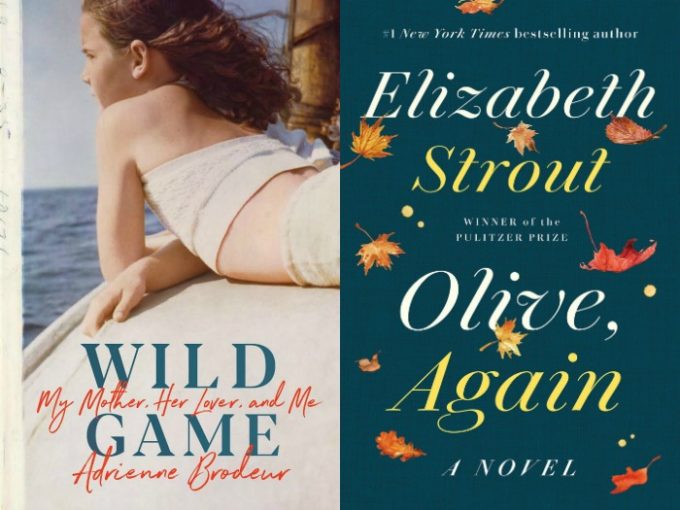 Wild Game by Adrienne Brodeur reminded me of my own childhood in some very small ways. Because of that, I think my perspective might have been a little different than most. I liked the book, but was not awed by it. From what I've been seeing, I think I'll be a bit of an outlier on this one. Full review on Thursday.
I didn't mean to request an ARC of Olive, Again by Elizabeth Strout, but since I did, I read it. The first couple of stories gave me hope that I might have matured enough to now enjoy Olive. Unfortunately, that wasn't the case. I really have nothing good to say about this sad, depressing collection of what are really connected short stories. (I'll have a slightly longer mini-review at the end of the month.) 
Currently Reading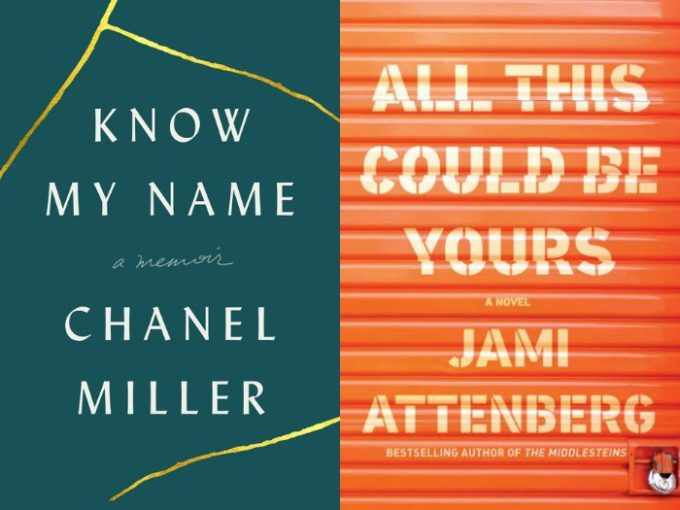 I've been completely immersed in Chanel Miller's memoir Know My Name all week. Her writing and narration are both strong and her retelling of the events before and after the trial of Stanford swimmer Brock Turner, paint a horrifying picture of what it's like to be the victim.
My reading went from dismal dysfunction in Olive, Again to darker, criminal family dysfunction with All This Could Be Yours by Jami Attenberg. I'm only at the 20% mark, but so far am very happy with this cast of characters surrounded by secrets held by their dying father. I'm eager to get back to reading and figure out where this book is headed.
Likely to Read Next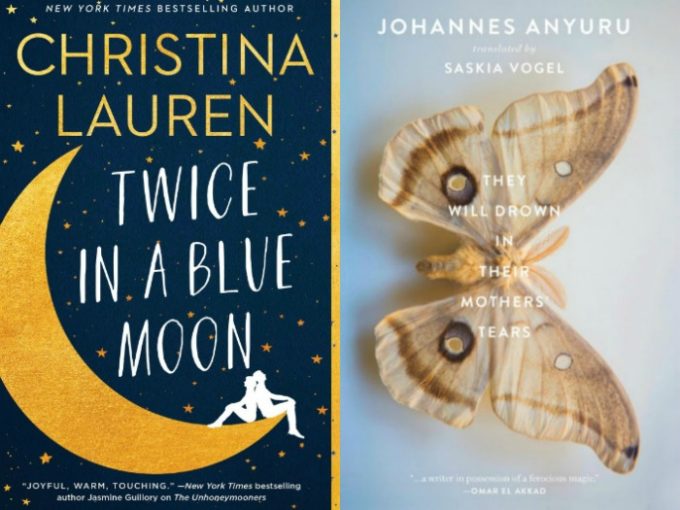 I almost never enter giveaways because I never win. But, a couple weeks ago, I put my name in for a copy of Twice in a Blue Moon by Christina Lauren from Katie at Basic B's Guide over on Instagram. I won! It's a bit of a romance and those aren't usually my thing, but I figured with all the heavy reading I've been doing this fall, something lighter would be nice.
Speaking of heavier books, They Will Drown in Their Mother's Tears by Johannes Anyuru certainly fits into that category. Translated from Swedish and winner of the August Award for Fiction, this book deals with heavy topics including terrorism, anti-immigration, and mental health. I suspect it will either be a real hit with me or a complete miss. We'll see!
I hope you have a great week in books!
Disclaimer: There are Amazon Associate links contained in this post.