This post may include Amazon links. As an Amazon Associate I earn from qualifying purchases.
Out in my day to day life, I get asked about audiobooks more than just about anything else. As their popularity has skyrocketed in the last decade, more and more people are interested in jumping on board, but I've also found that people have questions and concerns about audiobooks. I'm definitely not some sort of trained expert in audiobooks, but I do listen to a lot (about 30% of my reading), and I think I've developed some expertise that I want to pass along to others. So, this is the first in a two part series all about audiobooks!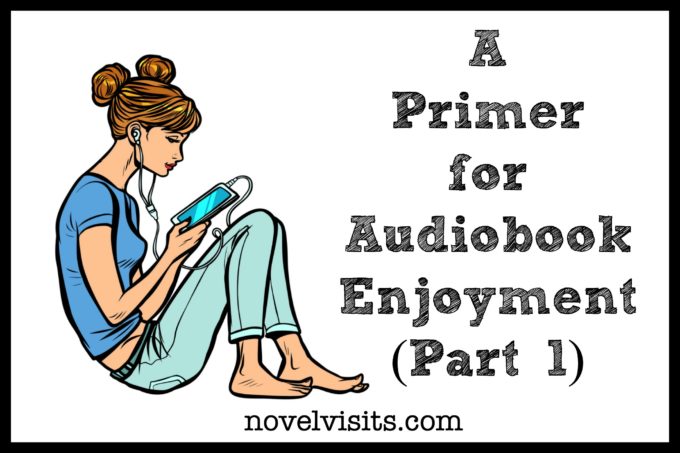 Today I'll tackle three audiobook topics, and will do the same again next Tuesday in A Primer for Audiobook Enjoyment (Part 2). Let's go!
Topic 1: It's NOT Cheating!
I can't tell you how many people have told me they're reluctant to listen to an audiobook because it feels like cheating. I sometimes have to work very hard to convince a friend or colleague that listening to a great story involves nothing inherently wrong. A few of my arguments include:
We're not in school reading a book for an assignment. We don't need to highlight passages for future reference. We're not "getting away" with something by listening to the words rather than reading the words.
We are adults and when we read in our free time it's for pleasure, no matter the form.
Listening is not the easy way out. In fact, listening to a book on audio actually takes most people longer than it would to read the book in print. For me it takes about 30-40% longer. So, it can be argued that audiobooks are more of a commitment. (But don't let that scare you off. We'll get to that next week.)
As an adult reading means connecting with an author and the words she or he put down on paper. They enter our brain, no matter the delivery form. I count audiobooks as books read. I include them in my Goodreads goal every year and you should too!
Studies say there is virtually no difference in reading comprehension for adults in print vs. audio when the reading is done for pleasure.
Bottom line? Listening and reading accomplish the same thing!
Topic 2: Why Go With Audiobooks?
I was talking about doing this post with one of the teachers I work with who also happens to be a good friend and a big audiobook listener. I asked her why, and I love what Allison said, "Audiobooks gave me back reading." That is a big statement. She went on to explain that with working full time and having four kids of her own, she'd lost touch with books simply through lack of time. When she discovered audiobooks, her 40 minutes a day alone in the car allowed her to start connecting with books again. That's the best possible reason, but I have a few more:
Commuting. It's a drag. Podcasts and music help, but sometimes those get old, too. A great audiobook will make you eager to get in the car and drive! My son, Matt, was frustrated he never had time to read. Once I finally convinced him to try audiobooks, he was hooked and now regularly listens in the car.
Exercise. It's difficult to read a book while running, walking, riding a bike, etc. It's easy to listen to a book while doing any of those activities. In fact, I find myself wanting to get in extra exercise time when I have a really great audiobook going.
The daily grind. It's also easy to listen to an audiobook while doing mundane things like folding laundry, putting away groceries, cleaning the house, cooking dinner, pulling weeds, etc. When you're ignited by a wonderful story, you'll be looking for times to listen.
Listening to a book is a completely different experience than reading one. I loved being told stories as a kid and my mom was terrific at making them up on the fly. Listening to a great story on audio brings back a little of that magic from childhood.
Bottom line? Don't we all want someone to tell us a story?
Topic 3: Finding Audiobook Genres That Work For You
Finding the genres that work for you is key to audiobook enjoyment. Listeners all have different takes on what works for them. It definitely involves a bit of trial and error, so you'll need to be patient with that. I can only share my own journey and hope it gives you a few ideas.
Nonfiction: When I first got serious about making audiobooks a part of my life, I was also struggling to read more nonfiction, so initially combined those two goals. I was smart about my early choices, picking nonfiction that read almost like fiction and that worked very well for me. A few of my early nonfiction selections included:
Mystery/Thrillers: This genre isn't always one of my favorites, but the great thing about audiobooks is sometimes stories you wouldn't like in print, you will like in audio. So, I decided to see how this genre of audiobooks might work for me.
Fiction on the Lighter Side: I soon found I really, really enjoyed fiction books that were more contemporary stories, a little on the lighter side. Some early favorites I'd still recommend to new listeners:
More: As audiobooks have become a bigger and bigger part of my reading world, I've expanded what I'll listen to. Now almost every genre can work for me. Some of my favorites have been:
Bottom line? You need to discover what works for you and that's a process that might take time and effort.
That's it for Part 1 of A Primer for Audiobook Enjoyment, but please come back next Tuesday when I'll cover Topics 4-6 (Training Your Brain to Listen, Tips for Acquiring Audiobooks, and The Importance of Great Narrators).
PIN THIS POST ⇓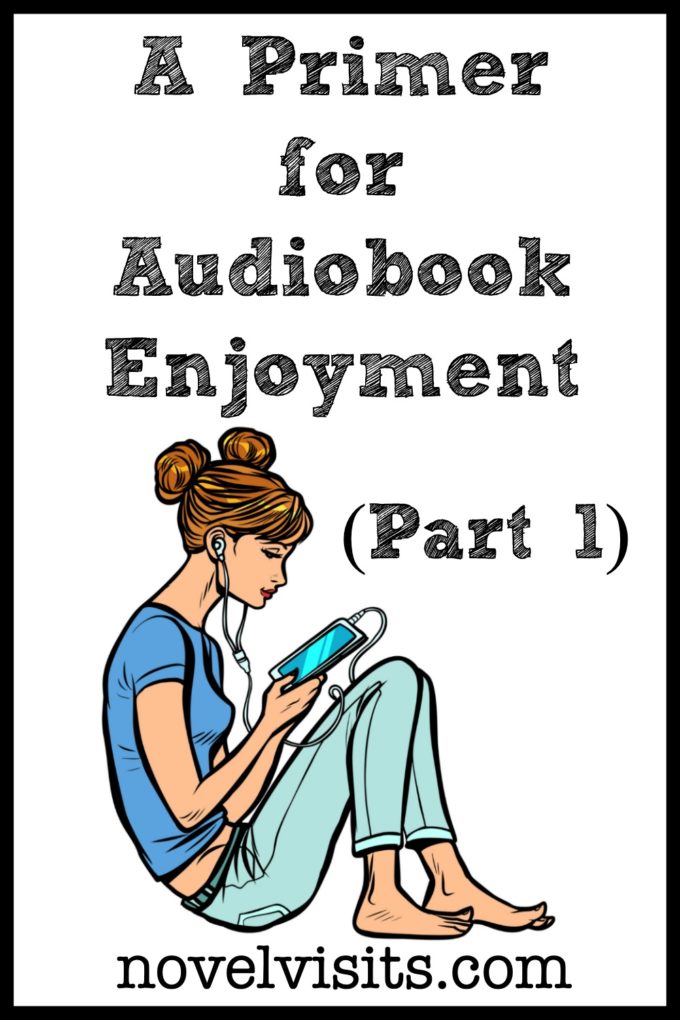 Disclosure: There are Amazon Associate links included within this post.