This post may include Amazon links. As an Amazon Associate I earn from qualifying purchases.
Happy Veteran's Day to all the vets and military families out there! Thank you for your service and for supporting those who serve. I don't know about you, but I can really use this extra day off. This last week, my son and his family have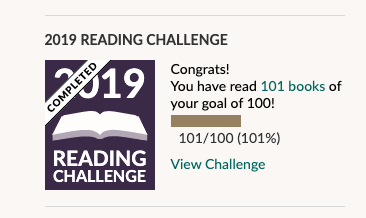 been here from Montana and that came with a lot of activity. On Saturday morning my older son and his family drove down, and we'd booked a family photo shoot. It was the first day in two weeks that it rained, but the photographer was great and we made it work. Lots of fun with four little cousins running around! Plus, I had a pretty darn good week in books, and hit my Goodreads goal for 2019, so I'm feeling good as we roll into the middle of November.
Hosted by Kathryn at Book Date
Last Week's Reads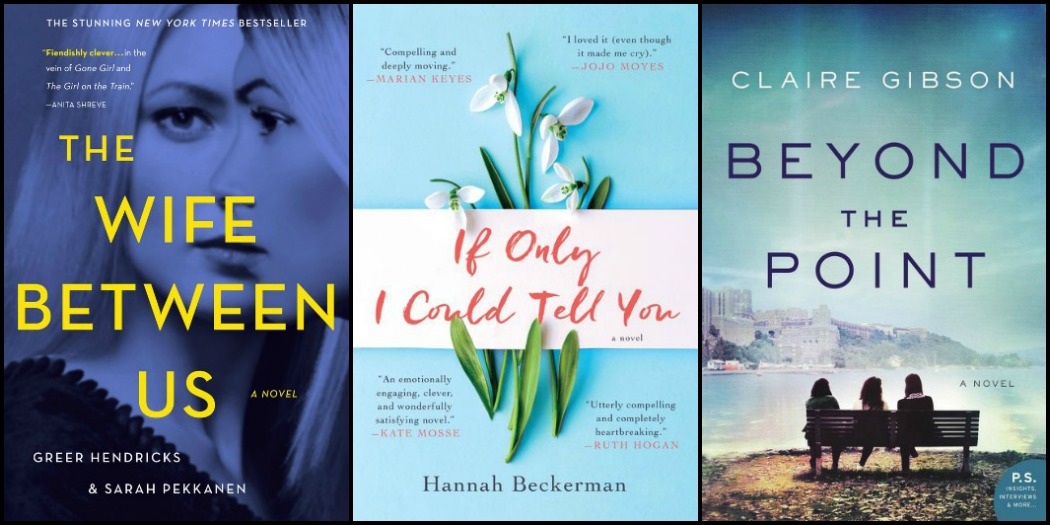 At the end of last week, I was nearly finished with The Wife Between Us by Greer Hendricks and Sarah Pekkanen. I'd turned to it as a break from all the nonfiction listening I'd been doing and it definitely came through on that. I think I liked An Anonymous Girl better (my review), but was entertained. (Mini-review on Thursday.)
If Only I Could Tell You by Hannah Beckerman started out strong, but for me got weaker and weaker as the story progressed. Too many family secrets held for way too long. (Mini-review on Thursday.)
My library hold for Beyond the Point by Claire Gibson came in at the perfect time. I was craving a book to get lost in and that's exactly what I got in this debut. Learning a little about West Point and women in the military was an added bonus. (Mini-review on Thursday.)
Currently Reading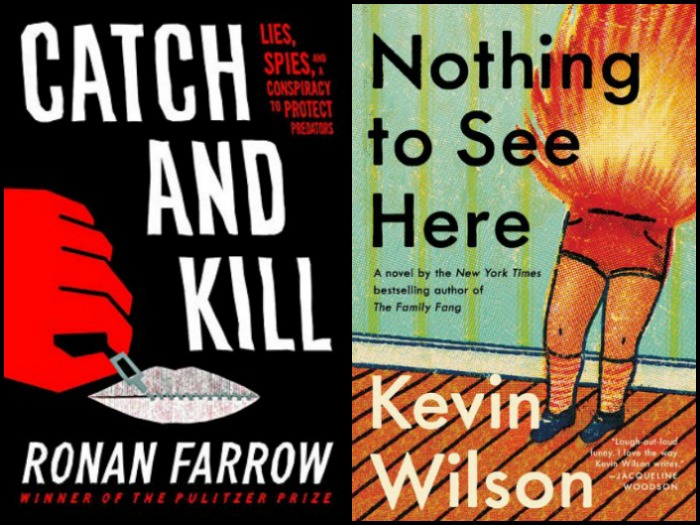 I'm currently listening to Ronan Farrow's Catch and Kill, the story of his NBC investigation into Harvey Weinstein and other companies covering up for sexual predators on their payrolls. I'm liking it, but also feel like it might be a little too soon after listening to She Said by Jodi Kantor and Megan Twohey (my review), since there is a lot of overlap.
Nothing to See Here by Kevin Wilson also came through for me this week from the library and I've just begun reading it. I didn't care for The Family Fang, but so far am pleased with Wilson's latest novel. I was pleased with the dedication alone, as it goes in part to Ann Patchett.
Likely to Read Next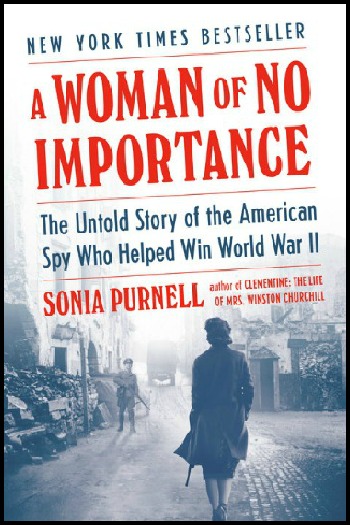 Next u in print will definitely be A Woman of No Importance by Sonia Purnell. I've read a lot of WWII fiction, but not nearly enough nonfiction, and I think this story of a female American spy will be a great way to even out the score a little.
I hope you have a great week in books!