This post may include Amazon links. As an Amazon Associate I earn from qualifying purchases.
Hosted by Kathryn at Book Date
Happy Thanksgiving Week! Ready or not the holiday season officially kicks off on Thursday. My son and his wife are hosting this year, making it especially easy for me. After that, I'm looking forward to three more days where I can relax, read, and maybe do some online Christmas shopping. (The actual stores, I plan on avoiding.) Then four more weeks of school and BOOM! It's Christmas. I'm always amazed at how quickly November and December fly by. Enjoy the season!
Last Week's Reads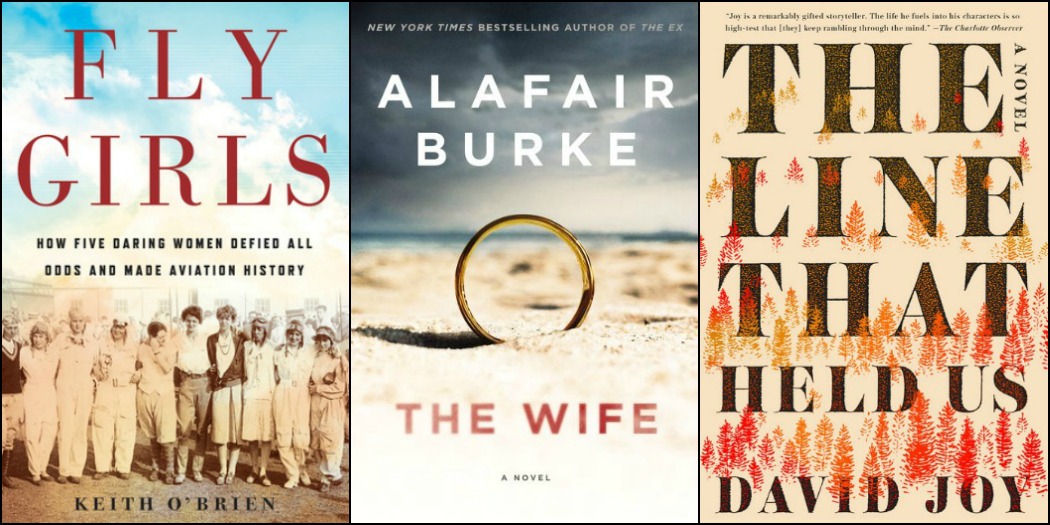 Finishing three books last week is not nearly the accomplishment it might look like. I was already nearly done with the first and the next two were so good, it was easy. It took me a couple weeks, listen to it all, but I really liked Fly Girls by Keith O'Brien. My full review, along with four other Nonfiction November Mini-Reviews, posted last Thursday. I needed a fun, fast, high-interest read and I got all that and more in The Wife by Alafair Burke. I'm not sure when, but I'll definitely squeeze in at least a mini-review before the end of the year. For me, The Line That Held Us by David Joy was a WOW book. How did I miss it earlier in the year? Joy's writing awed me, and the book I could not put down. Full review to come soon. The Line That Held Us was also my 100th book this year, completing my Goodreads goal.
Currently Reading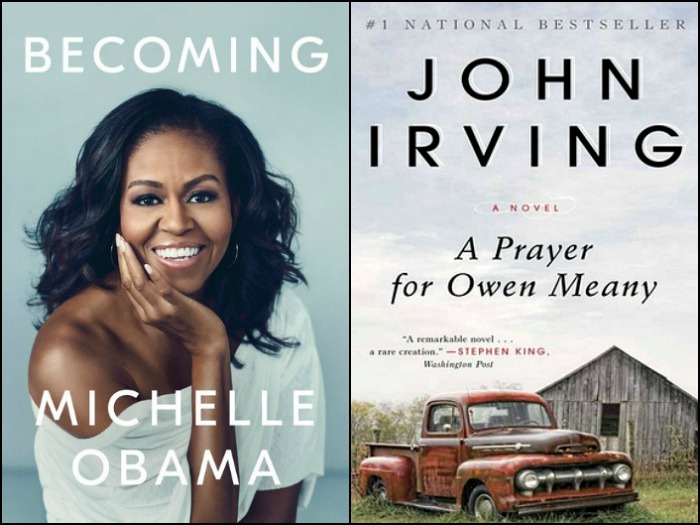 I've spent over six hours listening to Michelle Obama tell her own life story in Becoming, and I've enjoyed every minute. I'm at the point where she and the future president have fallen in love, but still aren't quite sure what that means for their lives. It's been fascinating to learn so much about a woman I truly admire. I rarely reread, but somehow this just felt like the right time of year to do so. A Prayer for Owen Meany by John Irving was first released nearly thirty years ago. I'm not sure exactly when I first read it, but I know two things. It was a LONG time ago and I LOVED it. I'm hoping I feel the same this time around.
Likely to Read Next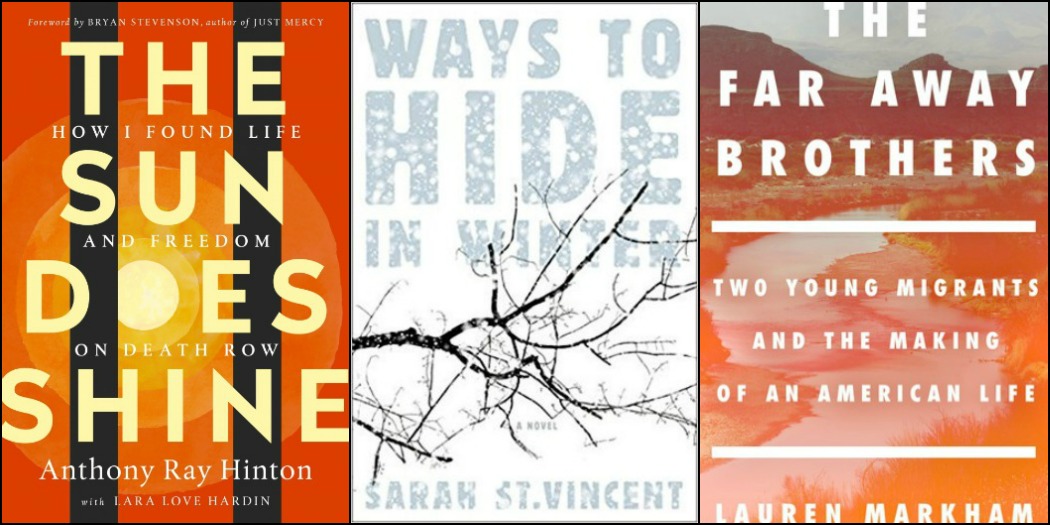 I've more or less entered the sort of free fall that is end of year reading for me. Now, more than ever, I'll be primarily mood reading. I took a break from nonfiction, reading a few novels instead, but I'd like to squeeze one more in before the end of the month. Two I've been eyeing are The Sun Does Shine by Anthony Ray Hinton and The Far Away Brothers by Lauren Markham. Both feature marginalized men/boys who managed to survive despite huge obstacles. Should I end up feeling like my nonfiction break needs to continue, I may turn to a debut thriller, Ways to Hide in Winter, by Sarah St. Vincent.
I hope you have a great week in books!
Disclaimer: There are Amazon Associate links contained in this post.