This post may include Amazon links. As an Amazon Associate I earn from qualifying purchases.
Hosted by Kathryn at Book Date
I hope everyone had a wonderful Thanksgiving and a relaxing long weekend. That's probably hard to hear for those living in other countries, but we're all in the same boat now with the holiday crunch fully upon us. There was absolutely no way I was going to a mall this entire weekend, but I did manage to get a little online shopping done. Two of my four grandkids have December birthdays, making the month even more of a crunch. As for reading? What a mess! I didn't finish a single book last week. Here's wishing you MUCH better reading than me!
Last Week's DNF's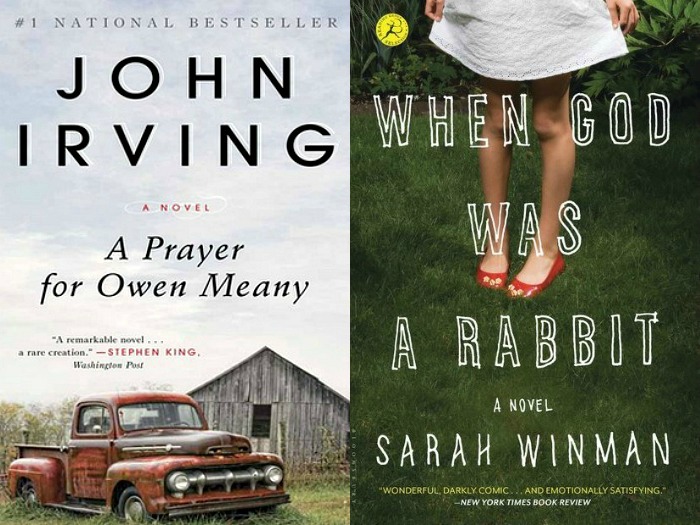 I don't usually highlight books I didn't finish, but wanted to talk a bit about these two. I was so excited to reread A Prayer for Owen Meany by the great John Irving, and I couldn't have been more disappointed in myself when I just could not stick with it. The first time around I loved Owen Meany, but last week I kept wondering why. I now have very mixed feelings about this book and that's a little sad. Rereading is something I rarely do, and maybe this is part of the reason why. I also tried Sarah Winman's debut When God Was a Rabbit, but sadly I just didn't care about the characters and gave up after 35%. I felt much differently about her second novel Tin Man, which is in the mix for one of my favorite books this year. (my review) 
Currently Reading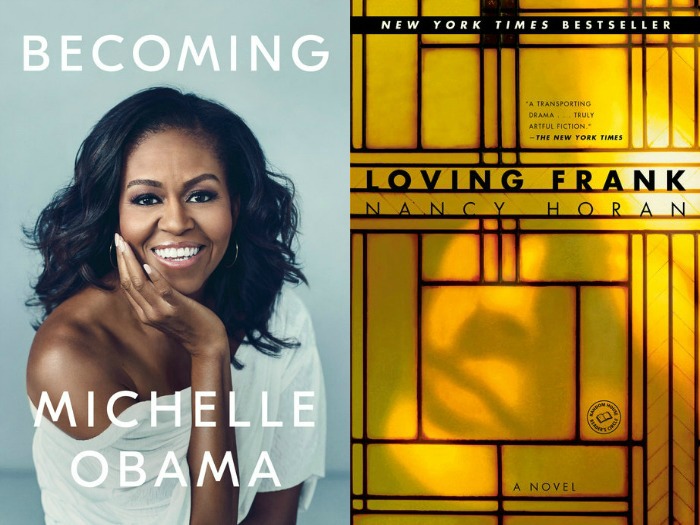 Yes, I'm STILL listening to Michelle Obama's memoir Becoming. Every one of the 16 hours I've listened to have been fabulous and with only three to go, I'll finish this up in the next couple of days. I've turned to backlist books that are also available for immediate downloads and picked up Loving Frank by Nancy Horan on Friday. It was a little slow going for me at the start, but now I'm over halfway through and am thoroughly enjoying this historical fiction. Mamah Borthwick, the woman who had a years long affair with Frank Lloyd Wright, and the scandal that surrounded it are at the heart of this 2007 novel.
Likely to Read Next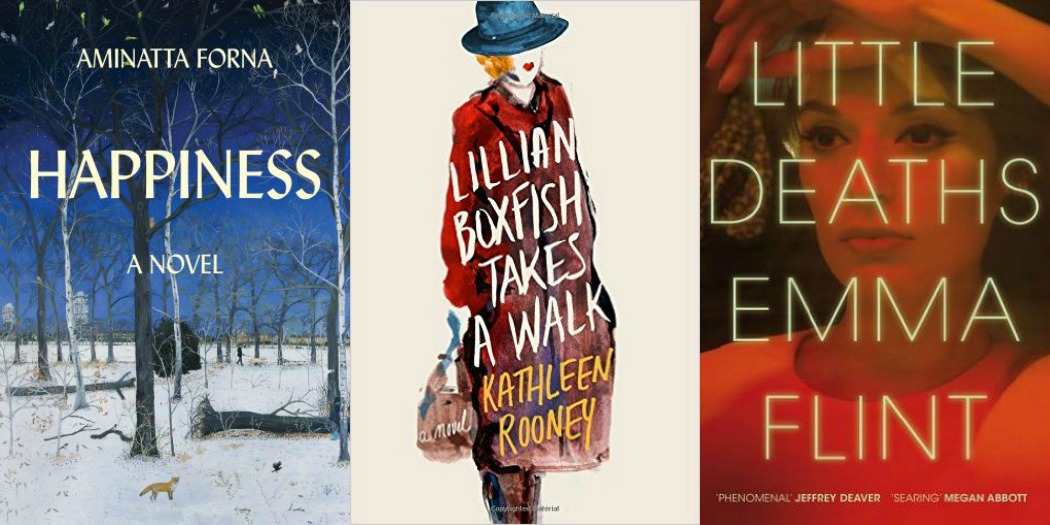 As I mentioned, right now I'm only looking at backlist books that I can get immediately on Libby. The three I mentioned last week, are newer releases, so I'm still waiting. In the meantime, I've downloaded Happiness by Aminatta Forna (from earlier this year), Lillian Boxfish Takes a Walk by Kathleen Rooney and Little Deaths by Emma Flint (both from 2017). Any thoughts on which one I should go with next?
I hope you have a great week in books!
Disclaimer: There are Amazon Associate links contained in this post.